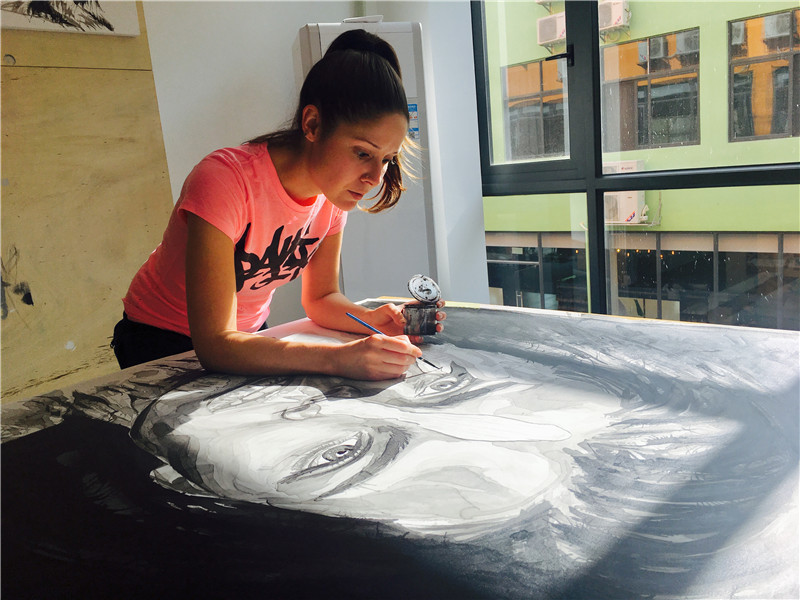 Rebecca O'Brien
Email of the writer: there_sun@163.com
"If today were your last day, is this what you would want to be doing? "
The answer is "yes" for full-time artist Rebecca O'Brien. The 32-year-old American woman, who came to China in 2012 to work as a teacher at Shekou International School, quit her job two years ago to do what she wants, that is, paint.
O'Brien's career as an artist started when she began spray painting with friends on the weekends in 2013. At first, O'Brien was just doing it for fun. Gradually, she started being recognized as an artist more and invited to paint for friends and at public social events and restaurants. Later, she transitioned back to making art projects on canvas, became increasingly popular and people started buying her work.
After a serious bike accident in 2015, O'Brien realized that each day of our life is not guaranteed. "I loved teaching, but life is so short that I have to do what I want to do now," said O'Brien.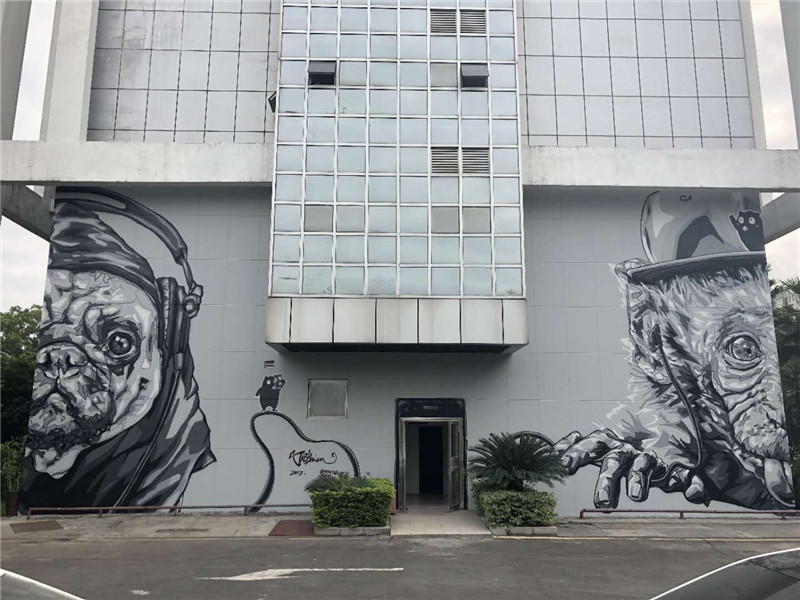 She was fascinated by the beauty of Chinese ink, so she decided to try it. Unlike traditional Chinese ink painting, which is more gentle and soft, O'Brien uses a Western-style flat brush and a fountain pen. Her paintings combine the messiness of water and ink with the exactitude of tracing details with small lines.
"My works are more abstract, sharp and edgy compared to traditional Chinese ink painting," said O'Brien. Starting from a draft, she draws lines with light colors and then makes them darker and darker until they are black to show every step of her painting process.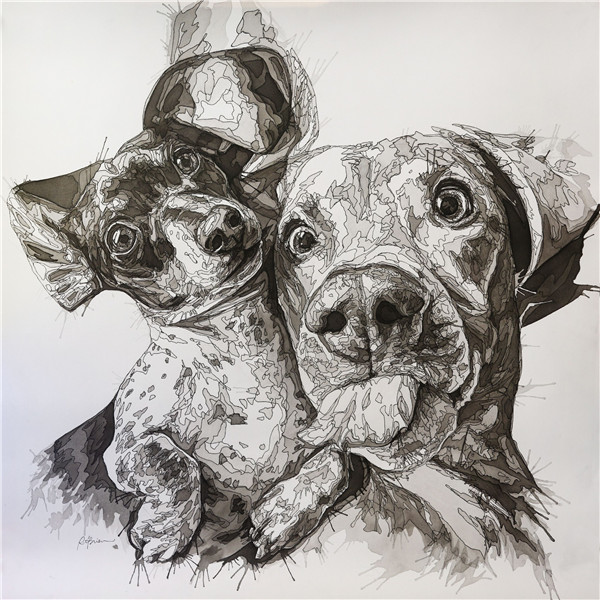 O'Brien, now an artist-in-residence at Jardin Orange, expresses her attitude toward life through painting. Her "People" series features portraits of important people in her life, and her "Don't Worry, Be (Dog) Happy" series, which was inspired by the Year of the Dog in China, conveys the idea that people should not take their lives too seriously and laugh more.
O'Brien plans to stay in Shenzhen to develop her art career. "Young and open artists come to Shenzhen. This constant change is positive to the development of art culture in Shenzhen," O'Brien said.