Tai Kwun, Center for Heritage and Arts, reopens recently in Central, Hong Kong, with a wide range of heritage, contemporary art and performing arts programs.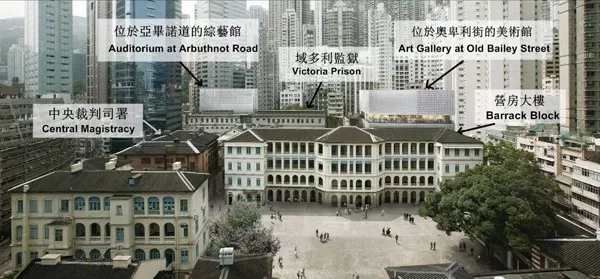 Comprising 16 historic buildings and outdoor spaces on a 13,600-square-meter site in the heart of Central, Tai Kwun is home to three declared monuments: the former Central Police Station, Central Magistracy and Victoria Prison. Each have witnessed more than 170 years of Hong Kong history.
Led by The Hong Kong Jockey Club in partnership with the Government of the HKSAR, the revitalization project involved the conservation of the heritage buildings in the compound and the addition of two new buildings to serve the needs of the community. The two new buildings are JC Contemporary, a gallery building with a contemporary art space, and JC Cube, an auditorium building for the performing arts, film screenings, educational events and more.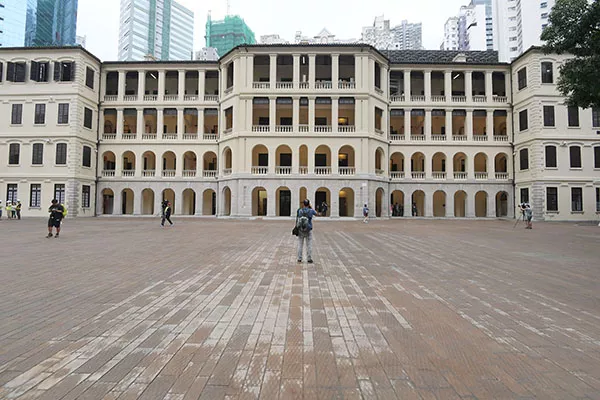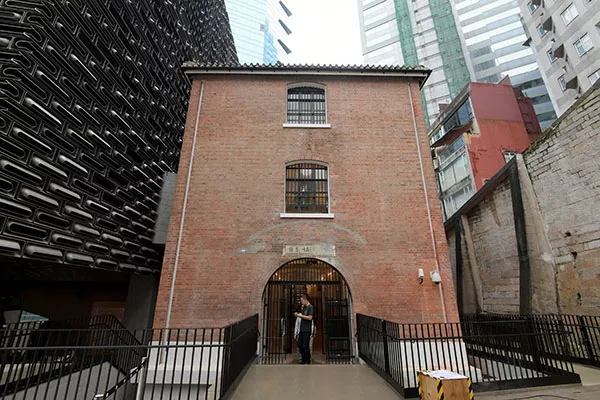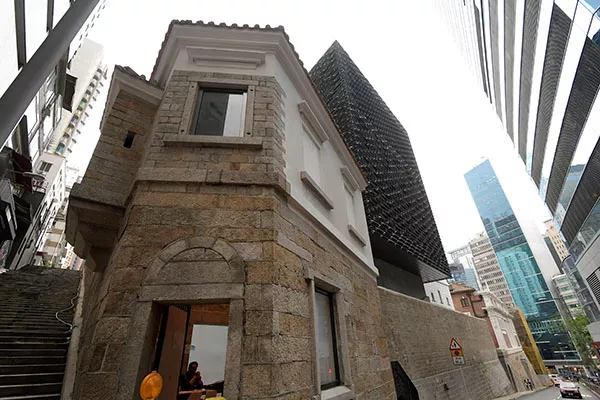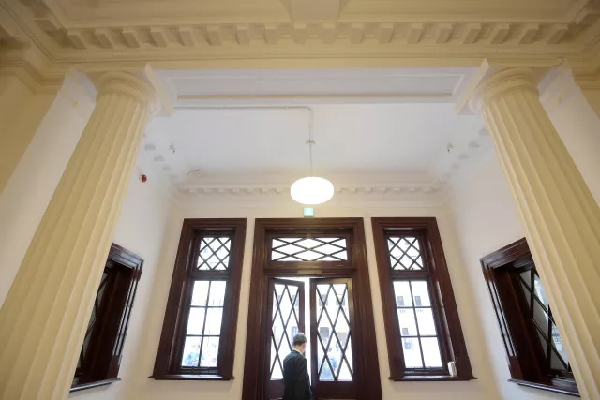 Tai Kwun spans a floor area of 27,900 square meters and features two large outdoor areas — the Parade Ground and the Prison Yard — and a newly created semi-covered area under the auditorium. The revitalized site also provides for multiple pedestrian access points linking various parts of Central and includes the creation of a new footbridge connected to the Mid-levels Escalator System.
Tai Kwun also beckons visitors to enjoy an array of lifestyle offerings. The wide-ranging culinary landscape allows visitors to choose between light refreshments and fine dining, while retail shops offer the finest selections of curated books, gifts and apparels. Engaging programs and workshops will also be hosted to echo the rich heritage and energetic contemporary program offerings at Tai Kwun.
Scan the QR Code to get your own Tai Kwun Pass:

More events: www.taikwun.hk
Venue: Tai Kwun, Center for Heritage and Arts, 10 Hollywood Road, Central, Hong Kong
MTR: Central Station