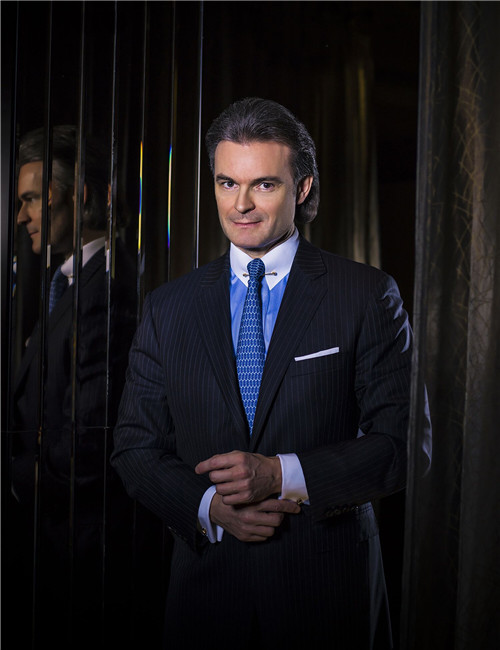 Iwan R. Dietschi
The multi-property vice president and general manager of The Ritz-Carlton, Shenzhen, Iwan R. Dietschi, has been conferred with a doctorate degree in business administration from the Walden University (USA) College of Management and Technology.
With over 23 years with The Ritz-Carlton brand, Dietschi oversees all aspects of the hotel as well as 10 luxury properties of Marriott International in China.
Dietschi's philosophy is "to bring sunshine to other peoples' hearts" and to create unmatched experiences for guests that will last for a lifetime.
"Great memories are created by inspired, motivated, and empowered ladies and gentlemen through touching hearts of our guests," he said. His study focus included leadership strategies, in particular for mid-level managers in luxury hotels in China.
A Swiss national, Dietschi graduated from the prestigious Lausanne Hotel School and joined The Ritz-Carlton Hotel Co, in 1995 in Washington D.C., the United States.
After two years, he was promoted to EAM F&B to open the first hotel for the company in the Middle East in Dubai.
In 2002, Dietschi held subsequent operations management positions in Berlin, various cities in the United States, Egypt, Singapore and in Shanghai at The Portman Ritz-Carlton.
After three years of successful management he was promoted to hotel manager of The Ritz-Carlton, Hong Kong.
In 2009, he successfully opened The Ritz-Carlton, Shenzhen as general manager and moved to The Ritz-Carlton Hotel and Residences, Tokyo to lead the property after the earthquake and tsunami in 2011.
A year later, he received his executive MBA from the California State University and in 2013, and his superior leadership skills, and financial and business acumen earned him a promotion to area general manager at The Ritz-Carlton Beijing, Financial Street, overseeing the North China division and the opening of The Ritz-Carlton, Tianjin. Dietschi was involved in 18 hotel openings for Ritz-Carlton around the world.