Email of the writer: Adinglily@hotmail.com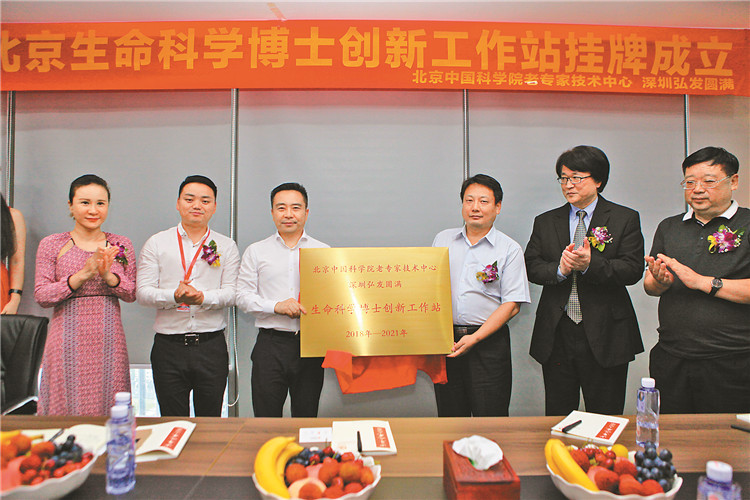 The inauguration ceremony of Shenzhen Hongfa Yuanman Life Science Ph.D. Creative Work Station. Sun Yuchen
SHENZHEN Hongfa Yuanman Life Sciences Ph.D. Creative Work Station was inaugurated in Shenzhen on Friday, aiming to invigorate the development of the life and health industry.
The work station was initiated by the Experts Technology Center of the Chinese Academy of Sciences (CAS), Shenzhen Fugui Yuanman Health Technology Co. and Keep Rising Group.
Shi Dudu, head of the technology achievement department of the Expert Technology Center, pointed out that the Ph.D. creative work station will emphasize building a technological cooperation platform for the life and health industry and accelerating the integration of technology and the industry.
Wang Yongguang, vice president of the Beijing Institute of Translational Medicine of the CAS, pointed out that, under the national strategy of building a "healthy China," the city should step up the process of applying life science and technology to clinical applications.
The life and health industry is one of Shenzhen's key industries. Shenzhen has taken the lead in the country in biomedical engineering and bio-medicine.