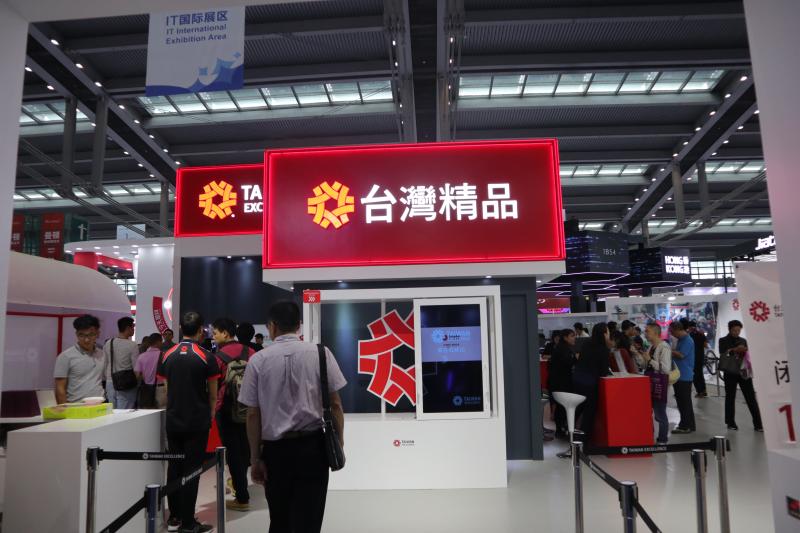 A total of 74 products from 20 companies that were winners at the 2018 Taiwan Excellence Awards were showcased at the 20th China Hi-Tech Fair, which was held from Wednesday to Sunday at the Shenzhen Convention and Exhibition Center.
Eva Peng, senior project manager of the Strategic Marketing Department of Taiwan Trade Center, told the Shenzhen Daily that the selected products were mainly from the electronics, health, sports, leisure and intelligent life industries and they hoped to find buyers or distributors on the Chinese mainland, especially in Shenzhen and Guangzhou.
"What we have brought to the high-tech fair are already hot-selling products in Taiwan, the U.S., Germany, Vietnam, India and Malaysia, so we are here looking for channels of distribution from the Chinese mainland and other foreign countries," Peng said, adding that dealers from Japan, Israel and Ukraine had shown strong interest in their products at the fair.
Among the 74 pieces, one of the highlights was SleepBank developed by Sanalphon International Co. Ltd. based in Tainan City.
With a patented low-frequency SFT chip, SleepBank creates a natural frequency magnetic field that reduces the effects of high-frequency electrical waves on people's brains, thus improving sleep quality.
Another pride of the Taiwan Excellence pavilion was the Opro9 Smart Diaper from CvilLux Corp., which can track humidity and temperature changes in a baby's diaper and notify the parents through a mobile app when their baby's diaper is wet.