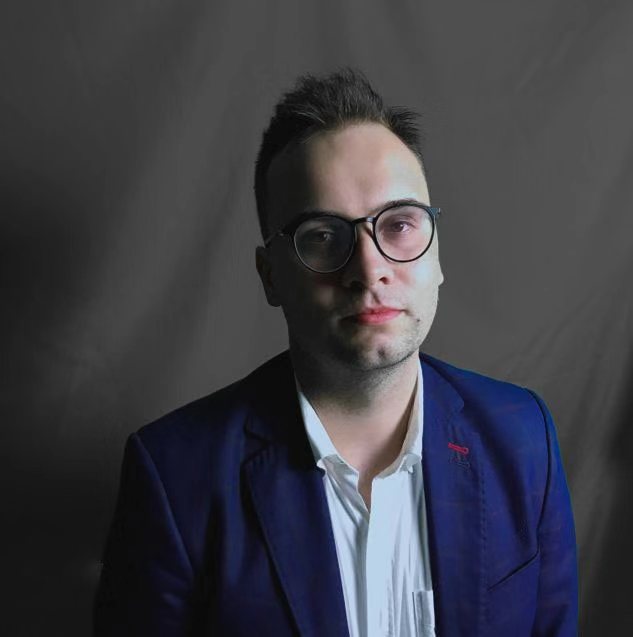 Jan Kulowski
Traveling from a hard winter to a southern city not only means taking off all the layers you're used to wearing, but also a new start. Twice this has been true for Jan Kulowski, who relocated to Shenzhen from Beijing in 2015 with the good will of bringing jazz music to common people in this receptive young city.
He first developed an emotional connection to China while studying Chinese under a Malaysian teacher in Poland, and then decided to move to Beijing after graduating from university.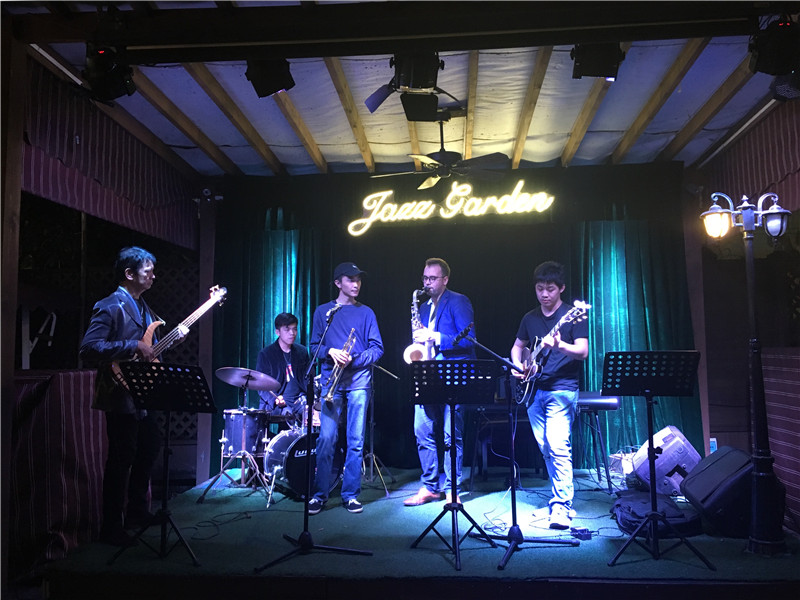 Jan Kulowski (2nd from right) plays saxophone with a band during the Jazz Jam session held in the Jazz Garden bar near Window of the World. Wang Haolan
Kulowski, whose stage name is Mr. Jazzowski, has been hosting a free-entry show named Jazz Jam for two months with the aim of introducing jazz music — often perceived as a kind of high culture that appeals mostly to the rich — to the common people of Shenzhen. Kulowski noted that China once had a tradition of jazz music, but nowadays rich jazz culture only exists in the big cities, like Beijing, Shanghai and Hong Kong. "Decades ago, Shanghai people played jazz music. It was called 'Shidaiqu' (时代曲) at that time and was not well-perceived. Nowadays, there are large jazz communities in Beijing and Shanghai. However, jazz music in Shenzhen is still a flower bud, so I decided to invite musicians to perform in my Jazz Jam session and promote it across the city," he said.
Young as it is, Kulowski still feels there is great potential for jazz music in the city. "Shenzhen is developing in terms of high culture, with its people opening their ears," He said. "Jazz clubs may become a better place for young people to hang out rather than techno clubs. Also, it is a good destination for the unemployed jazz musicians from Western countries to get back on the stage."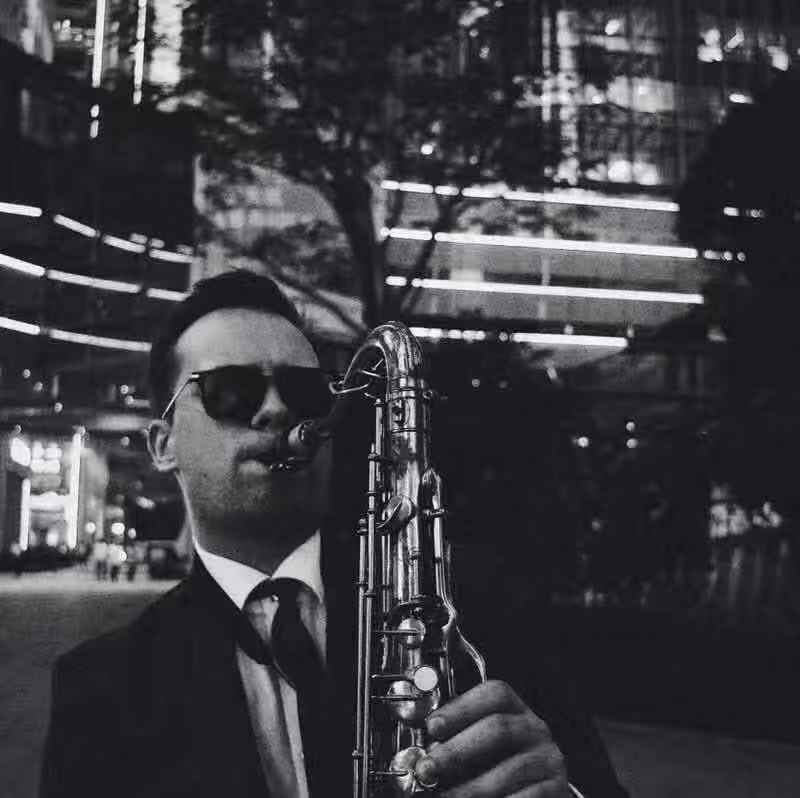 Muses favored Kulowski in his teens. He got hooked playing blues harmonica after ending a relationship with his girlfriend and then turned to jazz flute until he met a street musician in Warsaw, who told him that saxophone is more popular than flute in jazz music. He saw saxophone as an amazing kind of music, since it can bring people from all walks of life together regardless of their ages or cultural backgrounds.