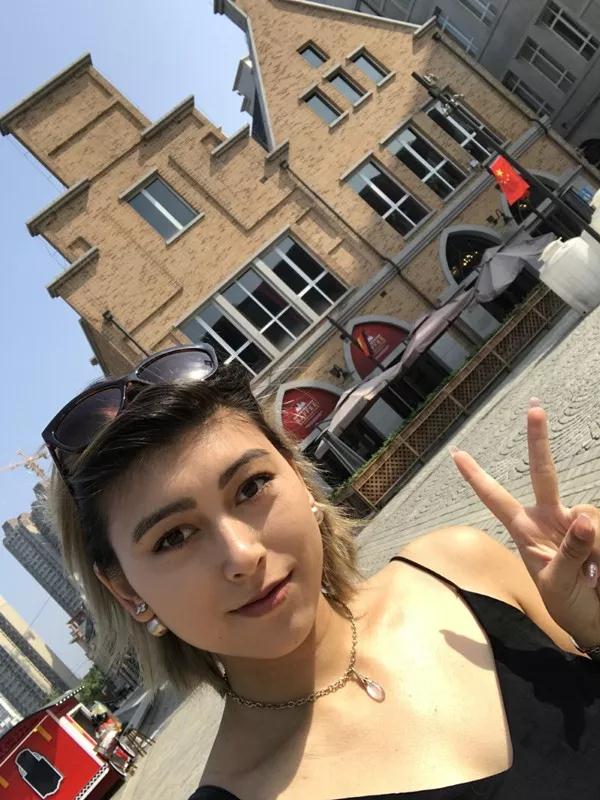 Isabel Sum
There are two things absolutely vital to the fast-paced life of Shenzheners — QR codes and a good cup of joe.
While we have pretty much mastered the former, there is always room for improvement in the latter. Isabel Sum just filled that role with her perfect brew.
A Sino-German blend herself, Sum was born to a Chinese mother in Stuttgart, Germany.
She never really wanted to be a programmer but, not wanting to remain ignorant of the technical side of things either, Sum chose to study international management for business and information technology at Duale Hochschule Baden Württemberg in Stuttgart.
The unique study program allowed her to alternate between her studies and internships.
Sum met Fabian during an internship and the two had an instant connection. She was the milk that Fabian's coffee was missing. Neither of them had any intentions of getting into the nine-to-five rat race, nor did they have any concrete plans. They started a couple of projects together and while some were successful, others had more of a learning curve.
In April 2015, a delegation from Changde of Hunan Province visited the coffee roastery of Fabian's father in Hanover, Germany, and Sum happened to be there.
Someone in the delegation made a light remark about gathering German companies and introducing them to settle in the German Town in Changde.
With that suggestion, an idea took root. Sum decided to first try their luck in Shanghai.
Importing the equipment and getting the set-up ready was just the tip of the iceberg of challenges that Sum and Fabian faced.
However, the competition in Shanghai was fierce and required an immense amount of time and money to even make a splash.
The frustration of miscommunication and the inability to form strong business relationships made her consider quitting on more than one occasion, but accepting defeat wasn't an option.
In the fall of 2017, Sum participated in a health and wellness fair in Shenzhen. The response at the Shenzhen fair was encouraging enough for her to choose to focus all her efforts on Shenzhen.
After much deliberation and quite a few business trips, Sum managed to open her first café in the business center of Nanshan. She named the cafe Fast Lane, as their aim is to provide delicious coffee on the go.
As expected, Shenzhen has quickly become Sum's favorite city in China, and her feeling is reciprocated by the patrons of Hanover blend and Fast Lane.
Sum's mother, who visited China for the first time in more than three decades after she left the country, was pleasantly surprised by the development in her homeland and was particularly impressed with Shenzhen. "I was worried at first when Isa left for Shenzhen, I am not any more," said her mother.
In Shenzhen, Sum has found a place for herself and her product, and advises her fellow entrepreneurs to do the same. "China is a big country and there is room enough for everyone. Find your niche and stick with it," she said.
When asked if it is tough being a woman doing business in China, she said, "Quite the opposite. China, especially Shenzhen, is one of the least sexist places I have ever been."