If Spring Festival is already in the past tense, can spring be far behind?
With spring arriving in all her splendor and glory, going outdoors this time of the year with family and friend to enjoy the blossoms, the greening grass and the warm sunshine is a joy that cannot be missed.
Here we list out 13 options for spring outings in the city for you.
Wutong Mountain 梧桐山
Flowers have been in bloom at Wutong Mountain, the tallest mountain in Shenzhen at 943.7 meters, since early January. And two of the mountain's most famed species, rhododendron moulmainense and enkianthus quinqueflorus, have been attracting crowds of people to go and take delight in their elegant beauty.
Enkianthus quinqueflorus, better known in South China as the Chinese New Year flower, blooms around the Spring Festival. As it symbolizes auspiciousness and achieving high scores in China's imperial examinations, it has been favored as a traditional festival flower in the Guangdong area since the mid-Qing Dynasty (1644-1911).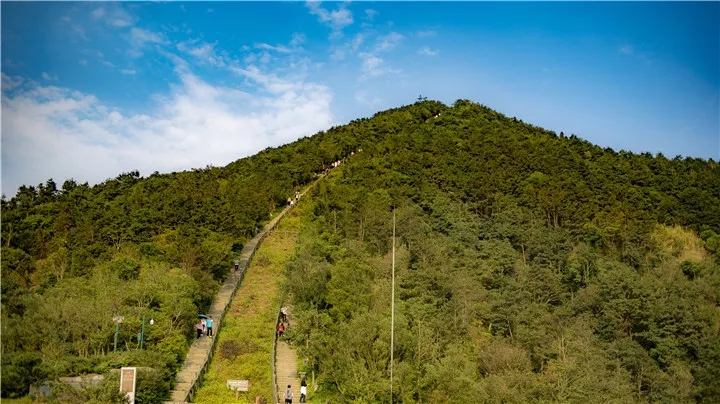 The blooming deciduous shrubs or small trees, a species of the ericaceae family, can be seen on the earthen slopes of the Dujuan Valley.
The roughly 100,000 rhododendron moulmainense trees scattered across Wutong Mountain are mainly distributed on slopes of around 400-800 meters in elevation. The oldest tree, more than 10 meters tall, is estimated to be over 100 years old.
While appreciating the fragrant flowers, you can also have a full work out climbing up the tallest mountain in the city.
Add: Wutong Mountain, Yantian District 盐田区梧桐山
Easiest and safest route: Wutong Mountain North Road route: Wutong Mountain North Gate Memorial Archway — Wutong Mountain North Road — Phoenix Terrace — Hero Slope Square
Buses: 221, M445
Coast corridor in west SZ 深圳湾滨海休闲带西段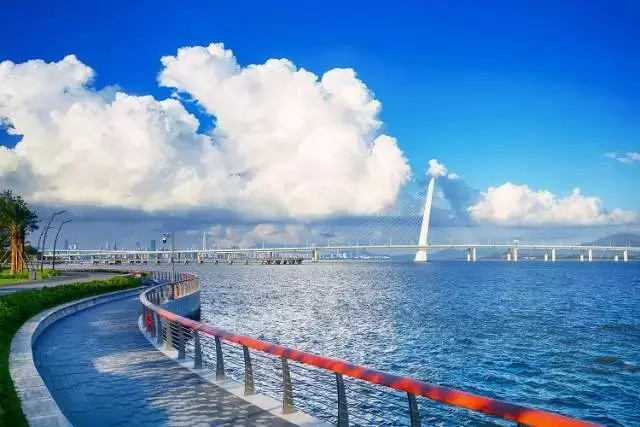 Recently, the 6.6-km west section of the coast corridor of Shenzhen Bay Park was officially opened to the public. With flowers on both sides and a nice sea view, the place is a perfect option for strolling, bicycling and hanging out with friends.
Along the way there are seven key areas including OCT Harbor, Shenzhen Bay Super Headquarters Base, the central area of Houhai, Shenzhen Bay Checkpoint, Shekou Mountain, Shekou Fishing Port and Sea World, and over 20 theme parks.
Add: Shenzhen Bay Park 深圳湾公园
Transport: Take Metro Line 2 to Dongjiaotou Station or Sea World Station, and walk a bit to reach Section E at Haijian Plaza; Or take Bus 22, 79 or 80 to Shekou Plaza to reach F section of the Fishing Port Central Park.
Xiangmi Park 香蜜公园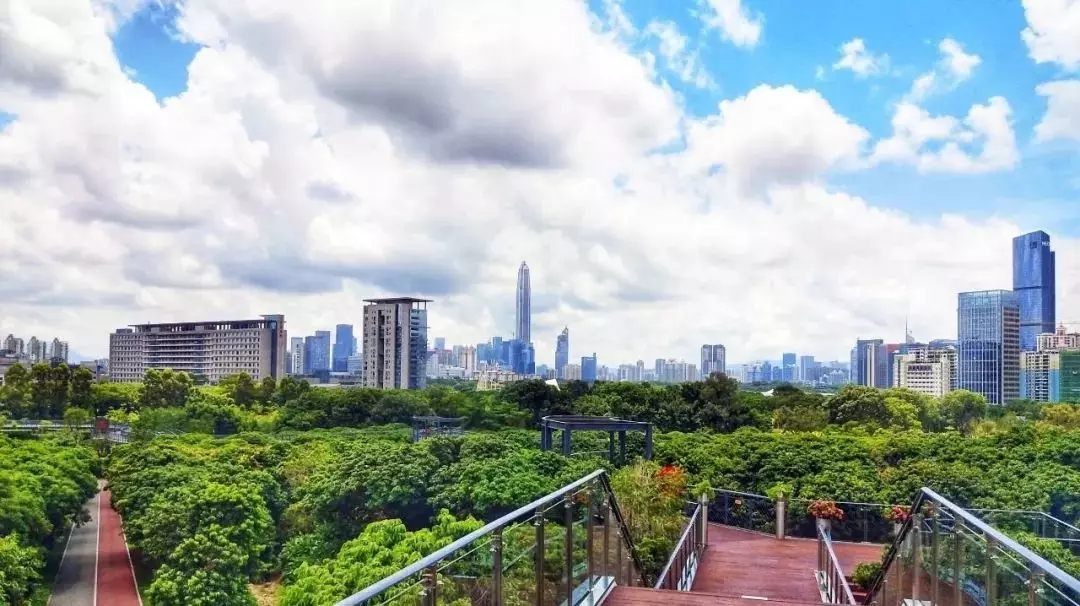 Dubbed "the most beautiful park in Shenzhen" and "the green lung of the metropolis," Xiangmi Park offers a pleasant and soothing vista.

In the park, there is a glazed walkway in the air where you can enjoy the view of the whole litchi orchard. The most beautiful marriage registration office is also located inside the park. Standing with your lover among a park full of roses cannot be more romantic.
Add: 30 Nongyuan Road, Futian District 福田区农园路30号
Metro: Line 7, Nonglin Station, Exit C.
Civic Center Plaza 深圳市民中心
Located in Futian CBD, Civic Center is an 84.7-meter-tall government building. One of the most famous city plazas, the Civic Center Plaza serves as a popular hangout place for citizens.
Shenzhen Concert Hall 深圳音乐厅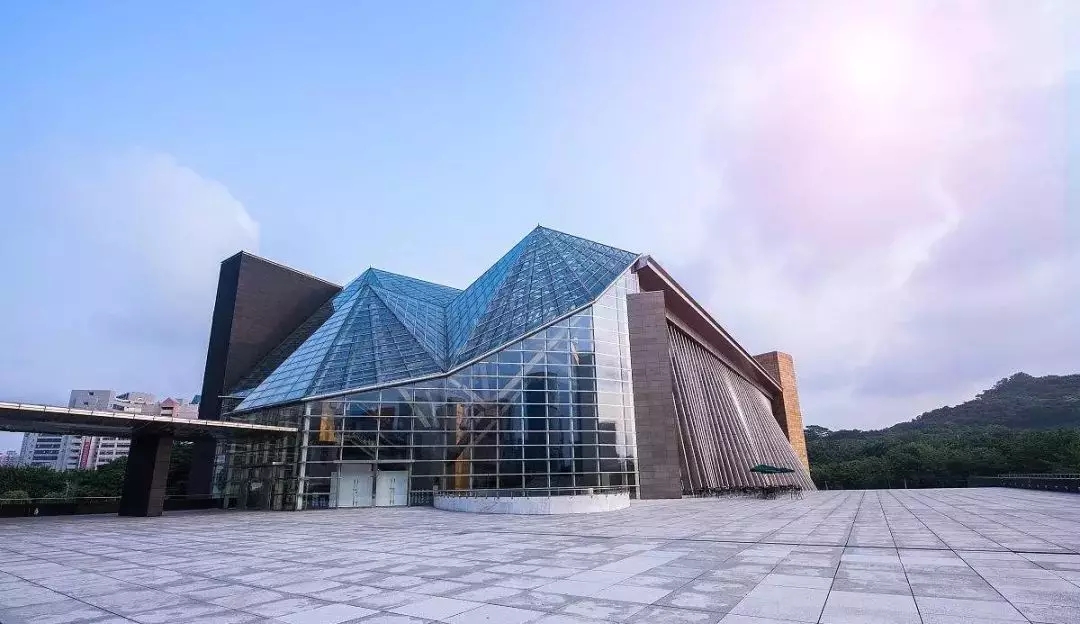 Surrounding it are Shenzhen Book City, Lianhua Hill Park, Shenzhen Concert Hall, Shenzhen Library, Shenzhen Children's Palace and Shenzhen Museum, so you can enjoy your time reading, watching shows, listening to concerts, hiking, or you name it.
Add: 1 Fuzhong Road 3, Futian District 福田区福中三路1号
Metro: Line 2 or Line 4, Civic Center Station, Exit C
Shenzhen Talent Park 深圳人才公园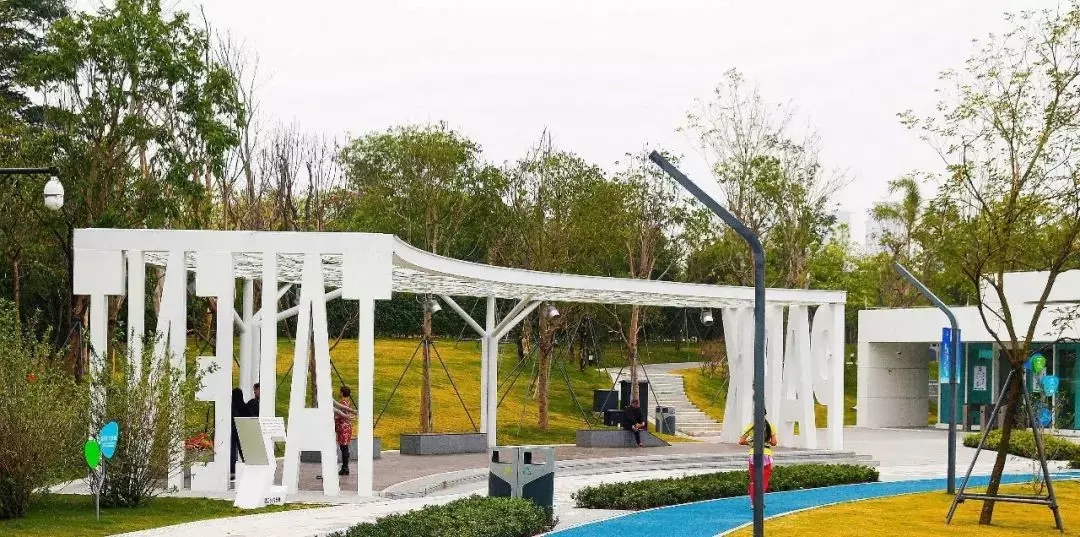 Shenzhen Talent Park, located at Shenzhen Bay near Houhai in Nanshan District, is the first high-quality urban park with the theme of "talent" in China. The park covers 770,000 square meters and features beautiful scenery as well as dozens of seminar rooms, lecture theaters and business centers.
The park's grounds used to be an ocean area and have now been reconstructed into the biggest piece of urban greenery in the Houhai area.
As a green urban park, it provides the public with relaxing and recreational spaces where youngsters and elders can enjoy exercise and leisure activities, while children can have as much fun as they can in the park.

When the light show is on, the park turns into a lighting fairyland. However the latest lightshow schedule has not been announced yet, so stay tuned.
Add: Northwest corner of the intersection of Shahe Road West and Dongbin Road, Nanshan District 南山区沙河西路与东滨路交汇处西北角
Transport: Take Metro Line 2 to Keyuan Station, Exit B; or Metro Line 2 or Line 11 to Houhai Station, Exit H.
Luohu Sports & Leisure Park 罗湖体育休闲公园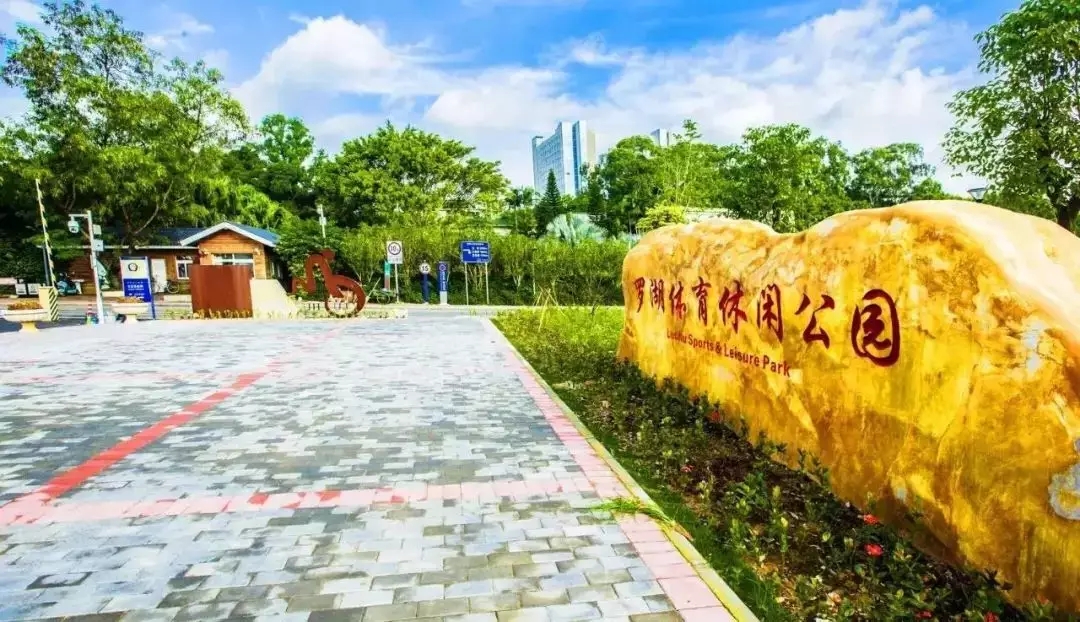 Linked with Wutong Mountain on the east and Donghu Park on the west and also bordered by Shenzhen Reservoir and a forest farm, Luohu Sports & Leisure Park enjoys an advantageous geographical location and rich natural resources.
Inside the park, there are six basketball courts, six shuttlecock courts, one volleyball court, three five-person football fields, and two seven-person football fields. The venues are quite new, suitable for family and friends who want to have a full workout over the weekend or during their spare time.
Add: 10 Donghu Street 2, Aiguo Road, Huangbei Subdistrict, Luohu District 罗湖区黄贝街道办爱国路东湖二街10号
Opening hours: 9 a.m.-10 p.m.
Tickets: Free (Some venues charge)
UpperHills 福田深业上城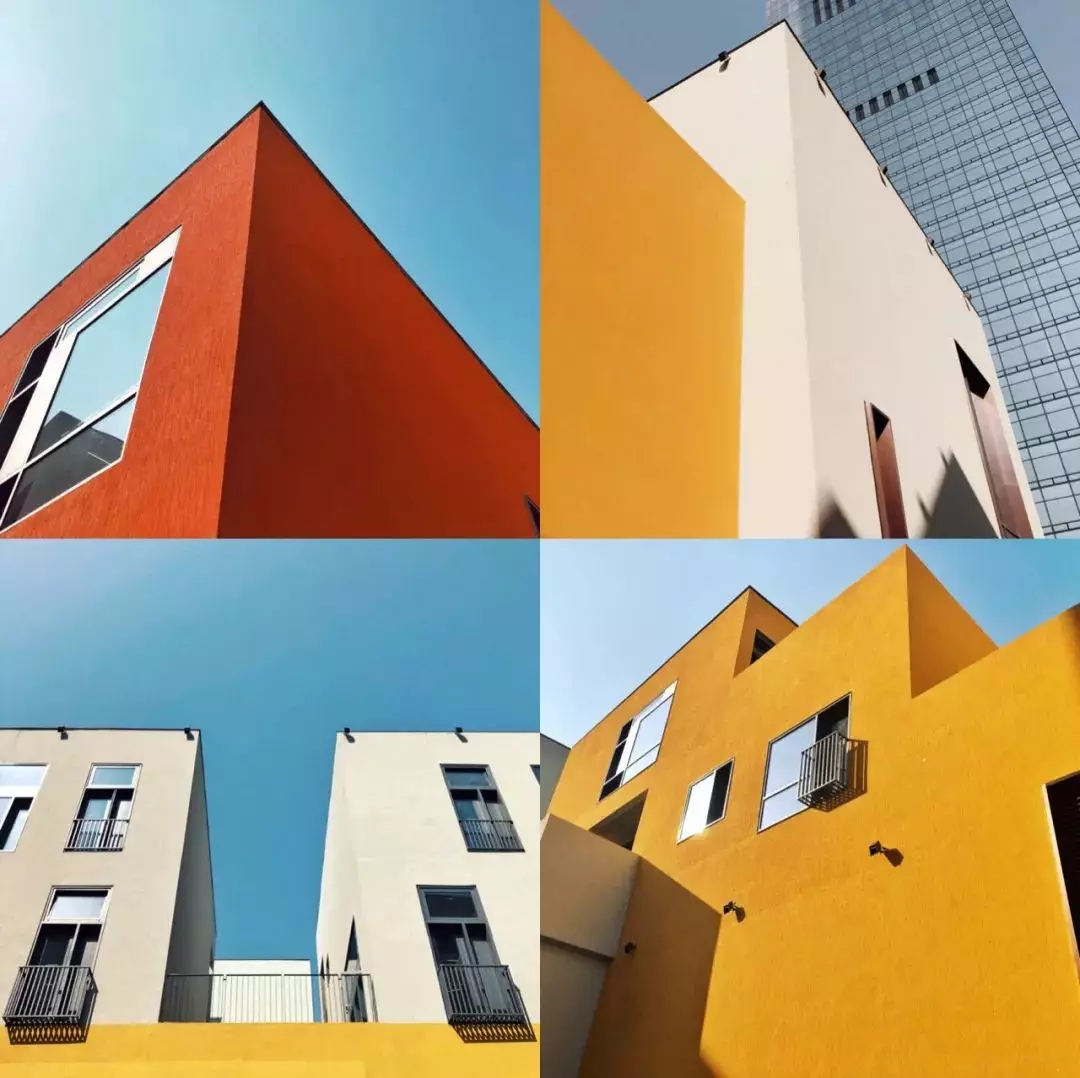 UpperHills is a fresh new upmarket development in Futian District offering shopping, dining, leisure options, and accommodations. Formed by buildings with brightly painted facades, it permeates a special modern air, transporting you to a place perfect for snapping portraits or selfies.
The UpperHills Mall offers an upmarket retail, dining, and leisure experience along with green spaces where you can chill out and perhaps dream about buying the Porsche you saw in the onsite Porsche exhibition hall downstairs.
Add: UpperHills, Futian District 福田区深业上城
Transport: Take bus 398, m511, 58, 46, or 323 to Lianhuayicun Station, then walk 642 meters.
Longgang Wengu Finca 龙岗文谷小镇
With exotic European-style buildings, Longgang Wengu Finca is a real photography base, as well as a nice option for hanging out.
First, walk past the main gate of Wengu Finca, and then you will encounter a 500-meter-long street lined with different-colored Dutch-style buildings adorned with various sculptures. It may give you the unfamiliar feeling of walking on a European street.
Nestled into Jigong Mountain, Wengu Finca also sits around Laiyin Lake. After exploring Wengu Finca, you can also check out Shenzhen Wenbo Palace, which is just a stone's throw away.
Add: Behind Shenzhen Wenbo Palace, Wenbo Road, Longgang District 龙岗区文博路文博宫后
Metro: Line 5 to Changlong Station, Exit A, then walk for 15 minutes to the destination.
Talent apartments in Shuiwei Village 水围村人才公寓
In Hong Kong, there is the Choi Hung Estate, a residential building complex that has become popular due to its bright and colorful rainbow exterior, which makes for a super quirky backdrop. In Shenzhen, it's safe to say that the equivalent complex is the Shuiwei Ningmeng Talents Apartments.
The Shuiwei Ningmeng Talents Apartments, originally a Shuiwei urban village in Futian District, has been renovated into rental apartments for talents. It is the city's first such urban renovation project. Twenty-nine buildings in the former village have been leased to the Futian District Government and transformed into well-furnished talent apartments.
Thanks to its colorful rooftops, the complex has become a cyber celebrity apartment complex in the city. The rooftop on Building 160 is the best choice for taking photos because you can capture a panorama of the whole complex. There are also many alleys of different colors that can serve as a nice backdrop.
Add: Shuiwei Ningmeng Talents Apartments, Futian District 福田区水围柠盟人才公寓
Transport: Take Metro 4 to Fumin Station, Exit D, then walk 892 meters.
Green trains in Qingshuihe 清水河绿皮火车
If you want to shoot photos with an antique feel, the time-honored green trains in Qingshuihe are highly suggested. Both the trains and the station boards are must-shoot subjects.
When you come here, the first thing that comes into sight is a flower bed made from the old crossties and iron rusty wheel axles of an antique train, which are landmarks here.
Hiding among the bustling city, the trains and all the relics of a past era will bring you a feeling of tranquility. If you walk past the overpass and keep walking ahead, you will find some walls of graffiti, another secret place for shutterbugs.
Add: Caopu Train Station, Qingshuihe, Luohu District 罗湖区清水河草铺火车站
Transport: Take Metro Line 3 to Caopu Station, Exit D3, then walk around 800 meters.
Shenzhen University 深圳大学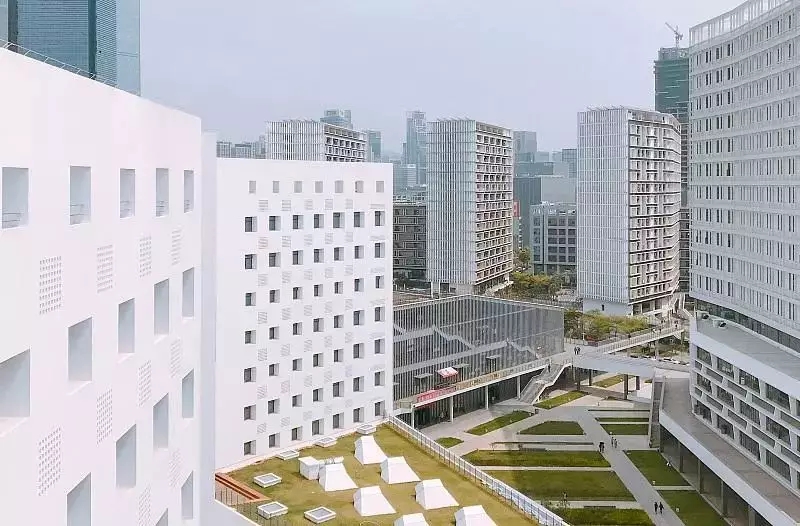 Located along Houhai Bay of Nanshan District, Shenzhen University is among China's top 10 most beautiful college campuses. The university is known as "Lychee Garden" because of the abundance of lychee trees planted on the campus. It has two lakes, a wooded hill, an abundance of green space and works of art. Its south campus is no doubt a good choice for photography.
Right next to the university is Guimiao New Village, a paradise for foodies.
Add: 3688 Nanhai Boulevard, Nanshan District 南山区南海大道3688号
Transport: Take Metro Line 1 to Shenzhen University Station
Gankeng Hakka Town 深圳甘坑客家小镇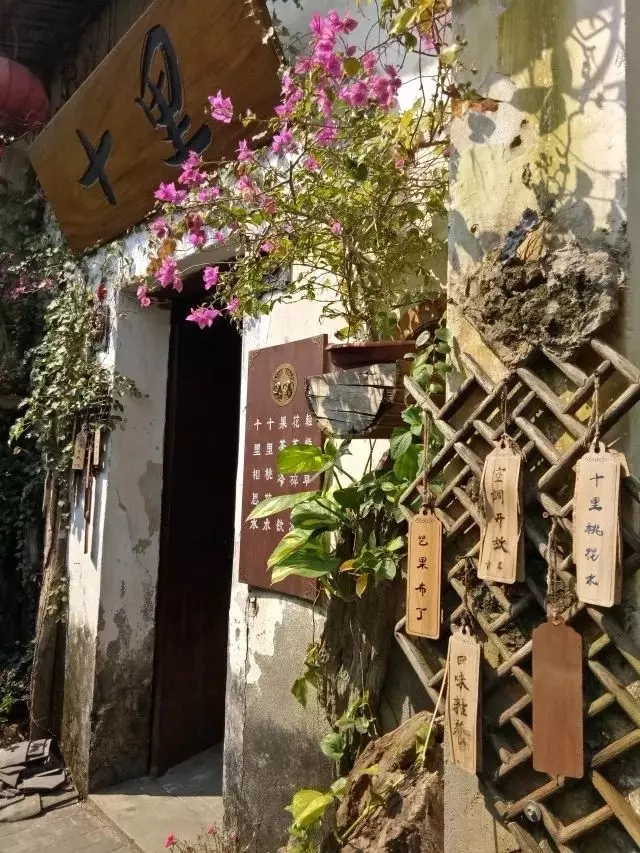 Gankeng Hakka Town is a tourist attraction newly built by the OCT Group. It offers a glimpse into the lives of aboriginal Shenzheners. In July 2017, it became one of the first towns to enter a State-level culture and travel list.
Once a Hakka habitation with many ancient buildings, Gankeng Hakka Town is surrounded by mountains and waters and connected with alleys.
It has the Nanxiang Building, which is more than 120 years old; Zhuangyuan Mansion built in the Yongzheng Period; Huizhou-styled Fenghuang Valley; and unique buildings such as the gun turret, the watchtower, the stilted building and more, all of which are carriers of Hakka culture together with the century-old Hakka residencies.
Add: 18 Ganli Road, Buji Subdistrict, Longgang District 龙岗区布吉街道甘李路18号甘坑客家小镇
Transport: Take Metro Line 5 to Xiashuijing Station, then take bus 980, m224, m227, m273, m324, m346, m414 or m363 to Gankeng Cunwei Station.
Dapeng Peninsula 大鹏半岛
Shenzhen's Dapeng Peninsula offers a natural escape difficult to find elsewhere that includes beaches, ancient architecture, a geopark, and more.
It's home to landmarks Dapeng Fortress, Dongshan Temple, and Jiaochangwei, where you can go trekking, camping, island exploring, temple-seeing, you name it.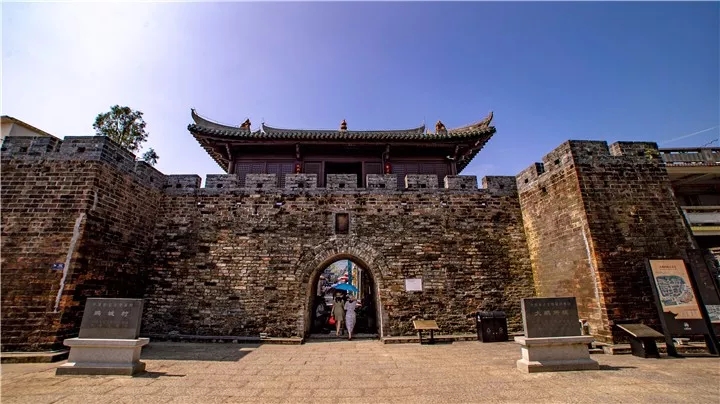 Dapeng Fortress, a 600-year-old military base, is the city's only heritage site under State protection. The top of the southern gate of Dapeng Fortress offers a clear view of the sea. This well-preserved walled town dates back to the Ming Dynasty (1368-1644), and was originally built in 1394 to defend the coast against pirates.
Jiaochangwei Village may not be as famous as Yangmeikeng or Xichong, but it is the only village in Dapeng with its own coastline. There are nearly 150 inns in the village, most of which were rebuilt from old village houses.
Add: South of Dapeng Peninsula, Dapeng New Area 大鹏新区大鹏半岛南端