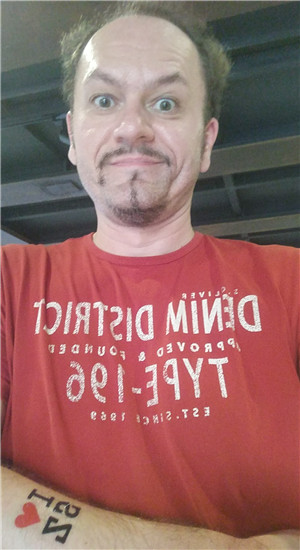 Hans Michl
After watching a YouTuber's travel vlog about Shenzhen back in 2015, Hans-Joachim Michl from Germany immediately knew he had to visit the city.
In the 40-year-old maker's eyes, Shenzhen, a technology hub dubbed as "China's Silicon Valley," was so attractive that it seemed like "nowhere else in the world." He had planned a week-long trip to Shenzhen in 2016, but he wanted to stay longer. After returning to Germany, he immediately took the next flight back to Shenzhen.
"The heaven-like Huaqiangbei has everything," said Michl, who settled down in Shenzhen last year and works at Troublemaker, a makerspace in Huaqiangbei, adding that people can just go downstairs to get whatever they need.
Affectionately nicknamed the "makers' maker," Michl teaches and empowers young makers to better complete their projects and achieve their goals. He got his nickname from a maker whom he has offered guidance on how to make a mobile robotic arm.
Michl is open to everything. Since he studied Computer Science at Darmstadt University of Technology, Michl has worked at a local datacenter as software engineer and operations manager before starting his own business in 2011. He sets no limitations on himself. In his words, "I know something about everything, but I don't know everything about something."
His absorption in his work gives him the drive to work every day. "I am lucky that I love what I do and can make a living from it."
Having working on a modern analog film camera, multiple IoT enabled devices, light controllers, PCB art, many kinds of LED installations and battery and power management and optimization, Michl now is working on a robotics controller board (Robo Hat MM1) with his fellow co-founders in Robotics Masters.