As a sub-project of the major projects in Shenzhen's 13th Five-Year Plan, the Shenzhen Health-care Simulation Education and Research Center was officially put into operation Saturday.
A two-level health-care simulation education system, which consists of the center and a number of standardized clinical skill simulation training sub-centers, will also be established in the future.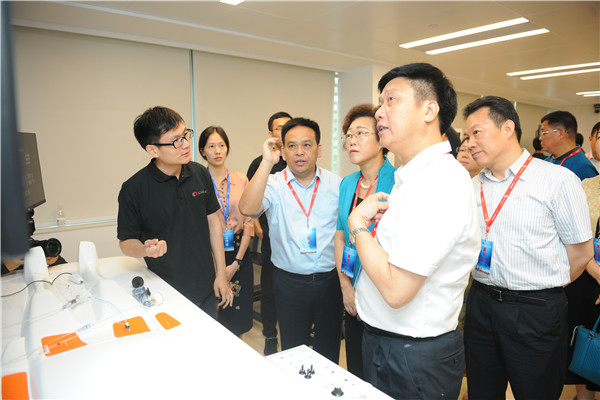 Shenzhen will become the first city in China to plan and build a health-care simulation education system at the city level, according to Shenzhen Health Commission.
The center, with a total floor area of 6,626 square meters, has two lecture halls, eight multi-functional training rooms and 20 objective structured clinical examination (OSCE) stations that are built in accordance with national standards.
It also has operating rooms, ICUs, scenario simulation wards, multi-disciplinary scenario simulation rooms, advanced skill rooms, innovation labs, a disaster emergency simulation area and a household rescue simulation area.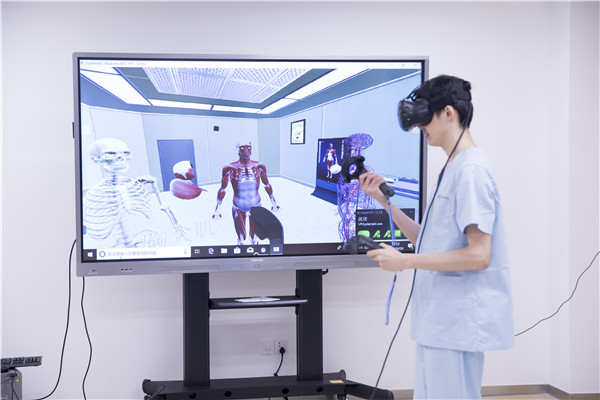 According to the city's health authority, the center is equipped with the most advanced and complete set of simulation training equipment in the world. For instance, the XVR virtual disaster emergency situational teaching platform is being introduced in Shenzhen for the first time.
The platform, developed by Dutch company E-Semble, is said to be able to reconstruct virtual scenes such as car accidents, ferry accidents, floods, fires, earthquakes, tsunamis, hurricanes and chemical leaks using 3-D technology, allowing medical staffers to conduct simulation training and drills in an immersive environment.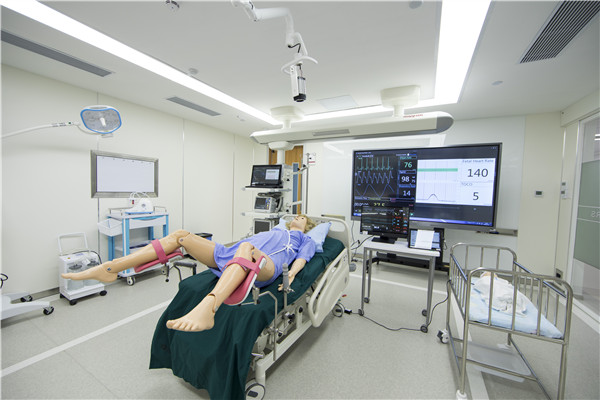 The center has also introduced a SimMan 3G patient simulator, a mannequin that is currently the most widely used simulator in the world and enables health-care professionals an opportunity to train in high-fidelity medical simulations.
According to the center, it will mainly focus on three areas, namely the training of healthcare educators and the establishment of a teaching case database and a standardized patient database, in order to enhance the city's soft power through medical education.