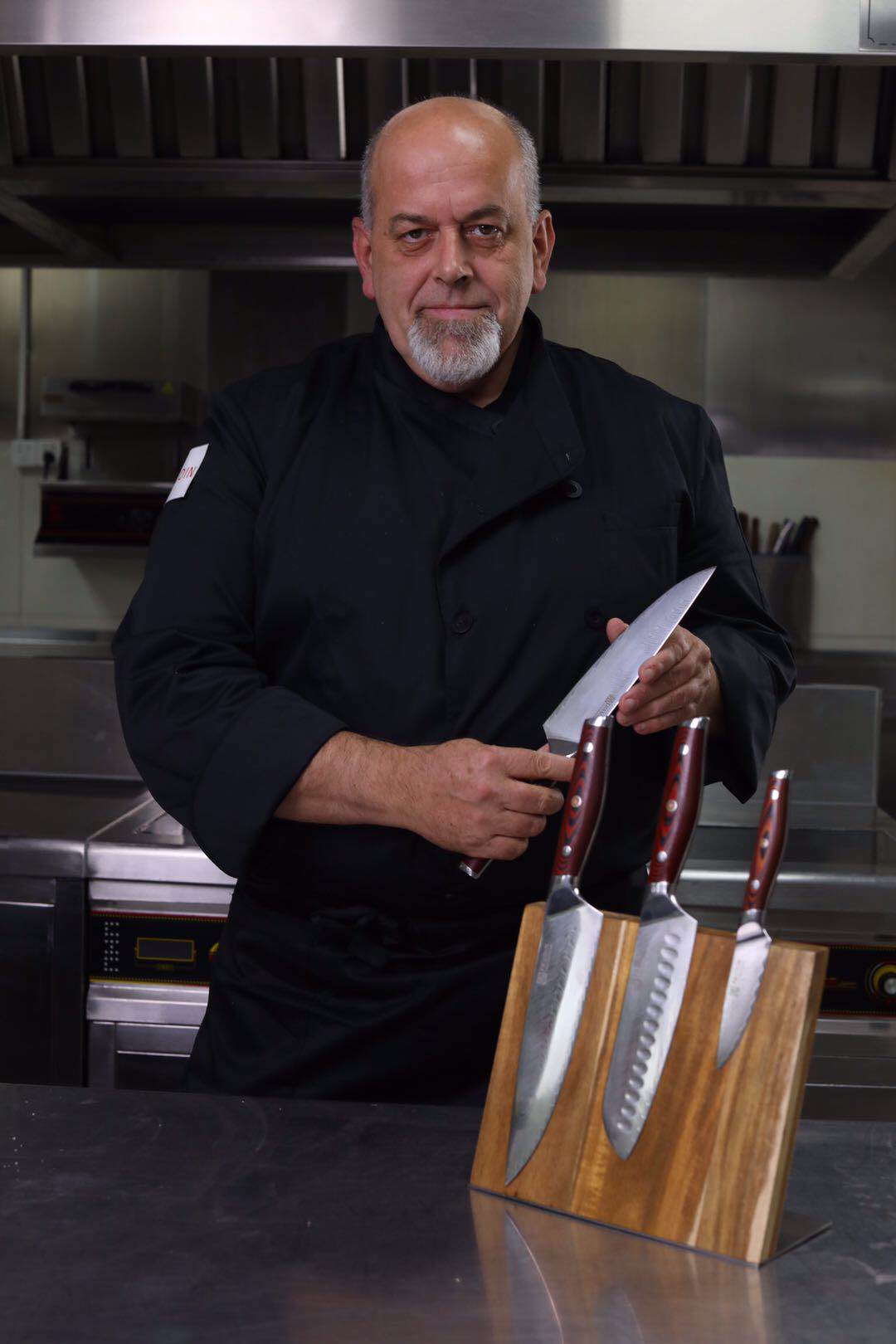 Harry Dax
The subtle aroma of freshly baked bread and simple but unique decorations at this restaurant feed my curiosity and wonderment. It's as if entering the door has brought me to a foreign land far across sea. The ambience and scenery seem to have changed the culture I inhabit. I think to myself,"I am not in Shenzhen anymore," as I read the name on the sign,"Les5 Chef's."

Harry Dax, the owner of Les5 Chef's, is from Austria. He opened the restaurant in2015 with his partner, Claudio Giannantonio, a romantic Italian man.
Five years ago, while Dax was busy teaching Chinese cooking at his cooking school, he found that the restaurants serving European cuisine in Shenzhen were unsatisfactory, meaning he thought the price of the food was either too expensive or the ingredients in the dishes were not good enough.
A plan to open a restaurant serving simple but great European cuisine came to the seasoned chef's mind, and one year later, Les5 Chef's was born.
Dax has been to hundreds of countries, especially in Europe countries, during his life working on a cruise ship. He learnt every cuisine he likes in these countries.
Several years later, those cuisines were added to his menu, providing a gastronomical tour that begins with goose liver and ends with an imported apple tart, with all of the delicacies you could imagine from a variety of European countries, including Spain, Germany, Austria and Switzerland, in between.
Dax is the type of man who prefers simplicity. The chef's personality is reflected in his restaurant, which is not like many of the European-style restaurants in Shenzhen that are decorated with fancy ornaments. His is more like a cozy family restaurant.
Every customer and employee here shares a warm feeling. One staff member said:"The oil paintings on the wall, and a pilot hat hanging in the kitchen, are all from our customers. They are our old friends."
Dax's restaurant is popular in Shenzhen, and the secret of its success is revealed by the chef's own words.
"I use simple but best ingredients, and I make the food by slow cooking," said Dax,"I hope my customers like my food. Cooking is my hobby and my heart."