There is a yet-unseen wonderland in Shenzhen where you can handpick exotic fruits and vegetables from a rooftop farm, do some pleasure reading in a small but beautiful and tranquil library, and take some nice photos with bounteous flowers in a lovely garden, all in one place.
This secret wonderland, located alongside Lixin Lake, is the Cross-Strait Wenchuang Dream Park.
One of the most interesting highlights of the park is its rooftop farm. All kinds of fruits and vegetables are planted at the top level of a building where they can absorb plenty of sunrays. The produce here includes the smallest watermelon species in the world, the cucamelon.
Cucamelons are native to Mexico and Central America, where they are called sandiita (little watermelon). It is believed they were domesticated before Western colonization of the Americas began.
In the rooftop farm you will also see ornamental peppers, which look like colorful lights strung through trees, worm-shaped long mulberry, which is native to the U.S., and Brazilian cherries, which look like small lanterns, among other crops.
The park's modest library, reputed as the most beautiful small library in Shenzhen, is also a must-see and is actually a new addition to Bao'an Library's self-service system. The wooden staircase, lined with rattan cushions on either side, leads to a glass rooftop. A golden artificial rockwork in the middle of the space facilitates the perfect reading environment.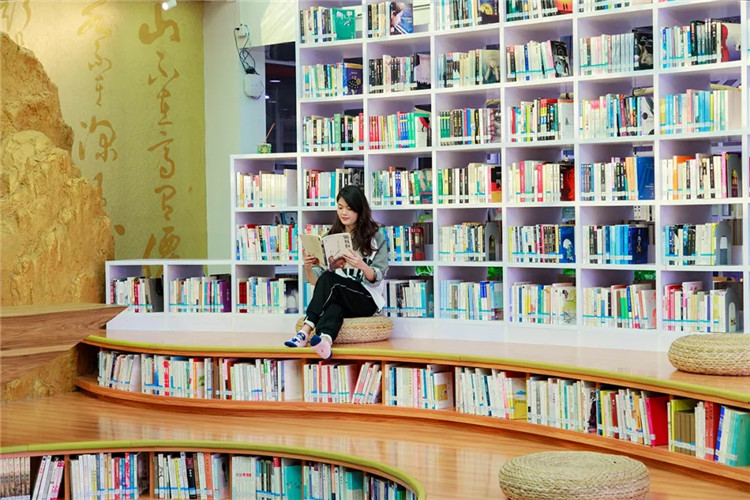 You can also sit beside the French windows overlooking the lake. The scenery is great for pausing from reading for contemplation from time to time.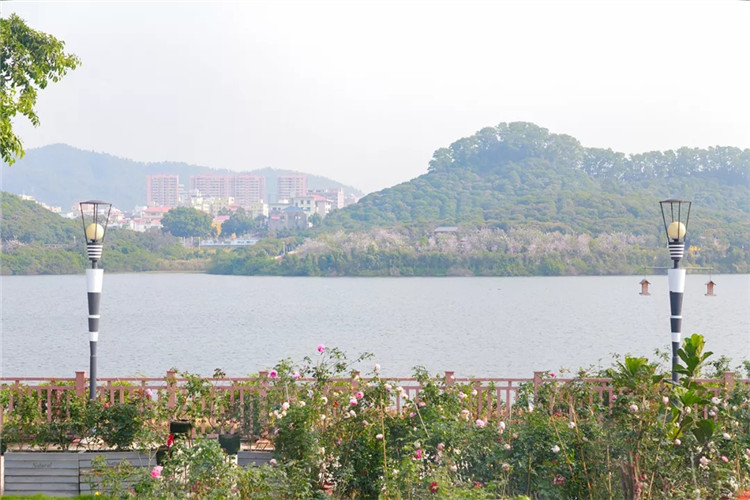 The park also houses a secret garden where roses and Chinese roses blossom one after another. Together with the fountain and white birdcages, the garden provides a romantic space for a stroll or photos. Built along Lixin Lake, the rolling hills beyond its waters are visible from this secluded vantage point.
The garden restaurant Herb's Coming is outfitted with refreshing food and drink options to top off a perfect day.
Hours: 9 a.m.-9 p.m., closed Mondays
Venue: Cross-Strait Wenchuang Dream Park, 8 Renshan Street 2, Bao'an District (两岸文创梦想公园)
Metro: Line 11 to Qiaotou Station (桥头站), Exit C, then transfer b892 bus or walk.