Electric Daisy Carnival, commonly known as EDC, is an annual electronic dance music festival with its flagship event held annually in Las Vegas, Nevada, the United States. Having been held for 22 years, EDC is one of the world's top three electronic music festivals and draws nearly 400,000 music fans every year, thus winning the title of a "must-go electronic music festival in life."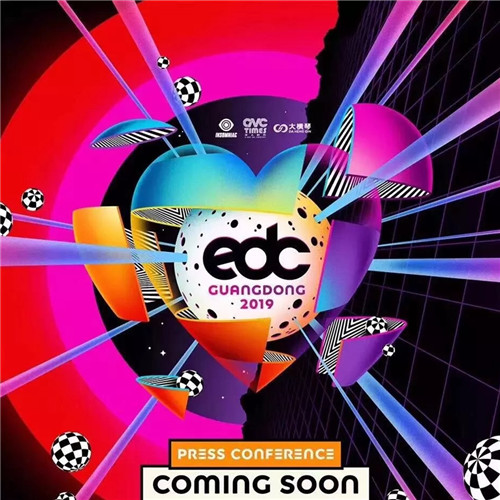 Since its inception, other EDC events have been held at venues in the United States and abroad, including Mexico, Puerto Rico, the U.K., Brazil, Japan and India. This year, EDC will come to Chimelong International Ocean Tourism Resort in Zhuhai on Nov. 23 and 24, right within reach for Shenzheners.
EDC recently announced the lineup of top international and Chinese DJs. One of the world's top three electronic music festivals, EDC will have famous Timmy Trumpet and W&W share the stage for the first time.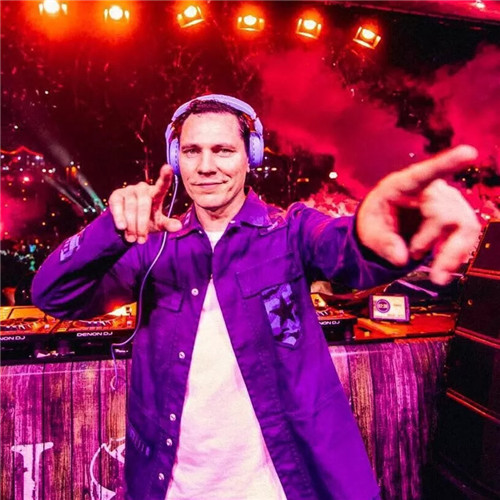 The star-studded lineup also includes Dutch DJ and Grammy Award winner Afrojack, Sweden DJ and dance music producer Alesso who has achieved cross-genre success and whose earliest pop hits included 2012's "Calling (Lose My Mind)," and Australian electronic dance music producer, DJ and singer Alison Wonderland who was selected as Billboard Dance's Breakout Artist of 2018.
Apart from the earth-rattling music festival, once you go to Zhuhai, don't forget to check out the city.
Zhuhai Chimelong Ocean Kingdom Park
Having already arrived at the resort, a visit to the ocean park is a total must. Visitors to Chimelong Ocean Kingdom and its huge aquarium can explore the exotic marine world up close, see whale sharks, polar bears, penguins, dolphins, beluga whales at the park's many themed areas, and go on jaw-dropping rides and roller coasters like the Polar Explorer, Walrus Splash, Dolphin Round Ride and more.
Zhuhai, a 100-island city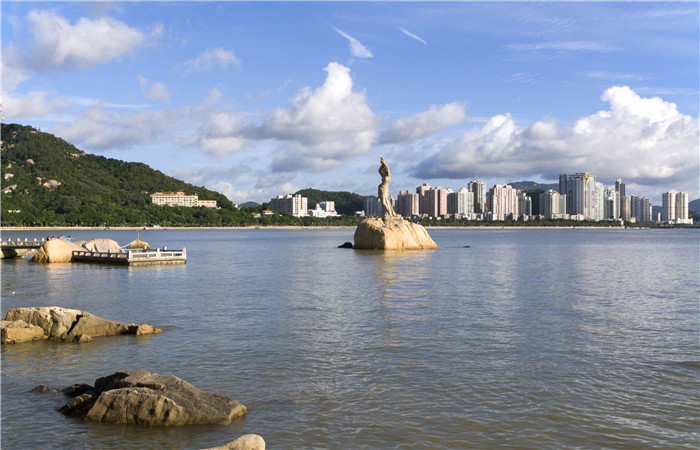 With its seemingly countless islands, Zhuhai has earned itself the nickname of "city with 100 islands."
The renowned Lovers' Road, a coastal road of 17 kilometers in length, encircles the coastline of the city like a silver ribbon. The Fishing Girl statue, a landmark of the city, stands on the stone stairs by Xianglu Bay.
Wanshan Archipelago, a 104-island archipelago that is part of Zhuhai's Xiangzhou District, is far away from the hustle and bustle of the big cities. Fishing villages and small harbors with oddly-shaped stones and crystal-clear water are sure to lure people who love tranquility.
In this pristine setting, diving, surfing, fishing, and other outdoor activities feel second nature. Sitting on the beachside and enjoying the peaceful sunrises and the sunsets is an ever-present option, too.
Located in the central of Wanshan Archipelago, Dong'ao Island borders Hong Kong and Macao. It is only 19 nautical miles away from downtown Zhuhai (about a 50-minute ferry ride). In 2017, Dong'ao Island was rated a National AAAA-class Scenic Area. It has retained a primitive and natural ecology and boasts the perfect ecotourism environment with its white beaches, blue seawater, bright sunshine and dense forests.
Miaowan Island, located in the middle of Zhuhai's Wanshan Archipelago, is fondly referred to as "dream island" and also as "China's Maldives." It is composed of the main island and an unnamed one, connected by a stone embankment built by locals in the 1970s. The island has delicate white sand, clear water, fresh seafood and a first-rate natural environment.
Accommodation
For accommodation, there are three theme hotels and one hotel apartment in the Chimelong resort. The top recommendation for visitors with kids is Chimelong Penguin Hotel, which is closest to the entrance of the Chimelong Ocean Kingdom theme park. The other options are Chimelong Hengqin Bay Hotel with sea views and Chimelong Circus Hotel in an exotic European style.