Elegant porcelain wares from Liling City in Hunan Province, one of China's three porcelain capitals, are on display at an exhibition in Nanshan Museum. Different from traditional Liling porcelain, which is characterized by strong and brightly colored designs, designs on the exhibited porcelain items are light, fresh and layered, and the wares are lustrous and translucent.
The 40-plus exhibits were produced by the late master Chen Yanglong (1941-2013), his daughter Chen Li and his daughter-in-law Shen Bin. Many of the family's porcelain crafts have been exhibited in and collected by the National Museum of China in Beijing.
"The technique for making light-colored underglaze porcelains was developed by my father-in-law after 40 years of research," Shen told Shenzhen Daily at the opening of the exhibition Saturday.
Porcelain wares on display. Photos from Nanshan Museum.

According to her, the underglaze-coloring technique originated in the Tang Dynasty (618-907) at Changsha Kiln in Hunan's capital, but in the form of pottery items. In the Yuan Dynasty (1271-1368), blue-and-white porcelain decorated under a glaze with a blue pigment was developed in Jingdezhen in Jiangxi Province. Then, in the late Qing Dynasty (1644-1911), artisans in Liling developed a five-color underglaze technique, which is now a national intangible cultural heritage item.
Shen said that due to her father-in-law's research, her family has developed nearly 100 colors for underglaze porcelain from the original five colors. Meanwhile, when firing the porcelain, craftspeople have to be very careful at each step of the process because the wares can be distorted and their colors may fade at high temperatures. "To design a small leaf, we may apply pigment at least seven times, and for a single porcelain item, we normally fire it four times, switching between low and high temperatures, to make sure colors are layered. Everything must be calculated and coordinated throughout the whole process," said Shen.
The pottery- and porcelain-making history of Liling dates back to the Eastern Han Dynasty (25-220). The city produced underglazed porcelain with black designs in the Song Dynasty (960-1279) and underglazed white-and-blue porcelain in the Ming (1368-1644) and Qing dynasties.
The Qing court set up a school in 1729 and a company in 1904 in Liling to develop the porcelain industry. Then, in 1907, the school developed five-color underglazed porcelain, which was later exhibited in Italy in 1911 and at the Panama Pacific International Exposition in the United States in 1915.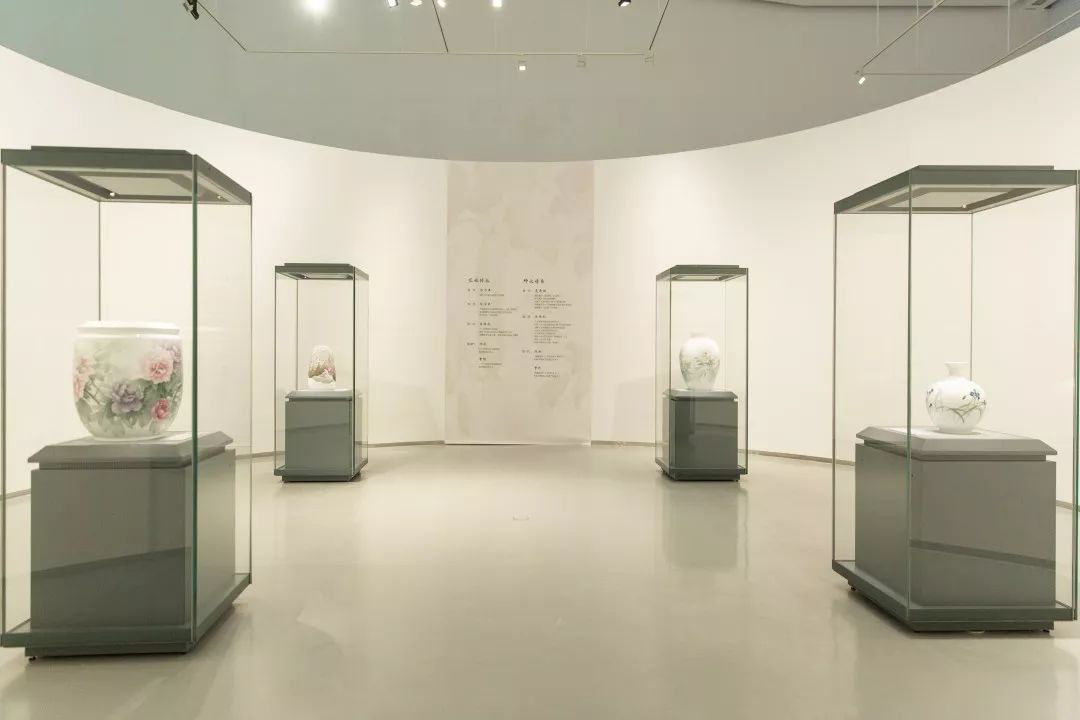 After the founding of the People's Republic of China, with support from the government and local craftspeople, the Hunan Ceramics Research Institute was established in 1955. Senior artisans represented by Wu Shouqi have brought up a contingent of excellent talents who endeavor to restore the glory of Liling underglaze porcelain art through improving the processing techniques.
Chen Yanglong was born to a family of porcelain artisans and began to learn porcelain-making from Wu when he was 15. As a designer of porcelain wares used in national banquets, he was committed to the experimentation in innovative techniques. After four decades of research, he has developed the unique style of "thin design" to turn out the jade-like porcelain that is lustrous and translucent and delivers the artistic conception that is simple but elegant.
Dates: Until Nov. 3
Hours: 10 a.m.-6 p.m., closed Mondays
Venue: Nanshan Museum, 2093 Nanshan Boulevard, Nanshan District (南山区南山大道2093号南山博物馆)
Metro: Line 1 to Taoyuan Station (桃园站), Exit B