A series of sanitation robots that can plan routes independently and identify garbage intelligently was unveiled in Futian District on Tuesday, the Shenzhen Special Zone Daily reported.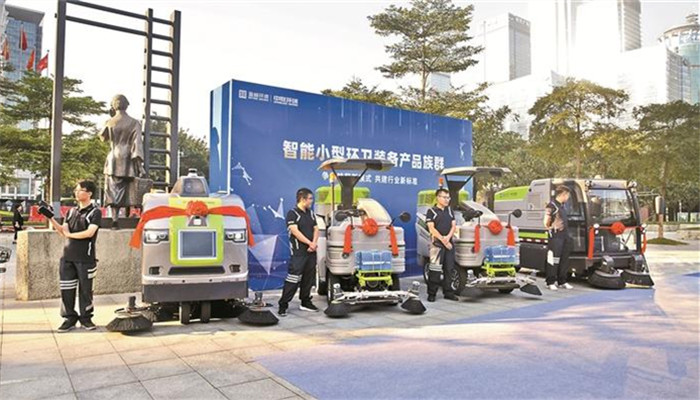 Developed by Infore Zoomlion Environment Technology Group, the first batch of robots being put into use in the district includes an electric cleaning robot, an electric washing robot and three other models.
Based on 5G technology and artificial intelligence, the robots are said to be able to automatically detect and trace rubbish, sweep and wash roads, and collect and transport refuse in different time periods and urban areas.
Futian District previously launched the city's first environmental sanitation PPP (public-private-partnership) bidding project, which aimed to encourage technology enterprises and private capital to cooperate with the government to participate in the construction of public infrastructure.
Infore Zoomlion Environment Technology Group won the bid with a service term of 10 years and a total contract amount of 1.15 billion yuan (US$164 million).
According to the company, a total of 52 sanitation robots and road cleaning vehicles and machines have been put into service in urban villages, squares, parks and other places in Futian and more than 40 related pieces of equipment will be put into operation soon.