If you are looking for a destination that doesn't require long hours of travel to reach but where you still can get a feel for different cultures, have fun and treat yourself to some local delicacies, Hezhou in Guangxi Zhuang Autonomous Region is a nice option. The city is just two hours away by high-speed railway from Shenzhen.
Speaking of Guangxi, many tourist sites come to mind: Guilin, which is said to have the best scenery in the world; Yangshuo, which is well known for the stunning natural scenery it offers; and Weizhou Island, with a nice sea view no less attracting than that of Xiamen. However, this time our target destination is Hezhou.
Located to the south of Hunan and the west of Guangdong, Hezhou is home to typical karst landforms and a unique history. Our pals in Shenzhen gave it a nickname: "the back garden of the Greater Bay Area."
Huangyao Ancient Town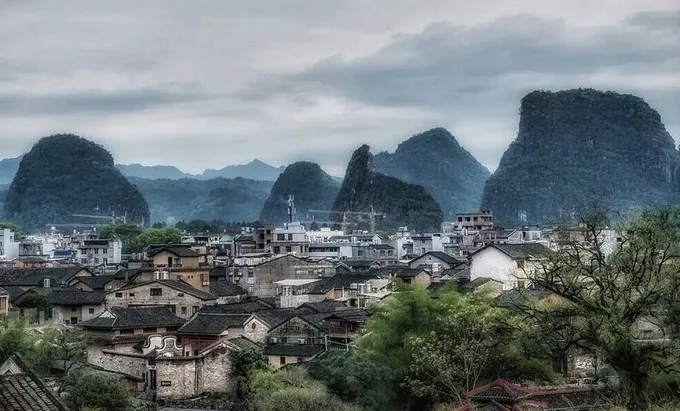 Huangyao Ancient Town, with a history of nearly 1,000 years, is located in the lower reaches of the Li River. The village covers about 3.6 square kilometers. In Huangyao, there are well-preserved buildings from the Ming Dynasty (1368-1644) and the Qing Dynasty (1644-1911).
In the 3.6-square-kilometer town are scattered more than 300 folk houses, 20 temples and ancestral halls, and 10 pavilions and opera stages, mostly in Ming- and Qing-dynasty styles.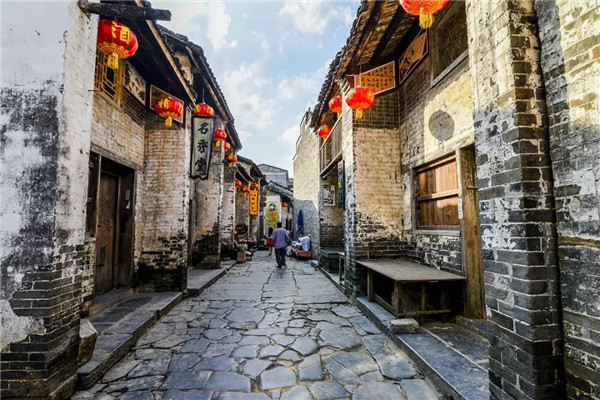 Without the hustle and bustle of Li-jiang and Fenghuang ancient towns, or the common dazzling bar street in most ancient towns across China, this simple and natural place is a real ancient town in China.
Scholar Village of Xiushui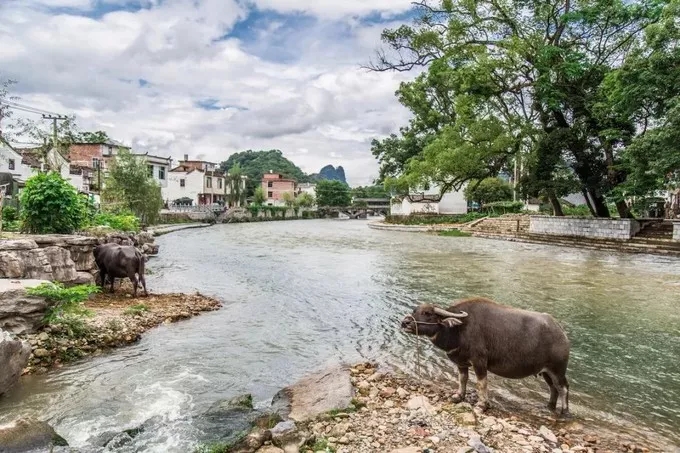 Xiushui Village, situated in Chaodong Township, has been known for many generations as a scholars' village. The village was built during the Kaiyuan period of the Tang Dynasty (618-907) and enjoys a history of more than 1,300 years.
The first ancestor of the village, Mao Zhong, was a jinshi (a successful candidate in the highest imperial examinations) of the Kaiyuan period, and was also a prefectural governor of Hezhou at that time. Mao's principle of "maintaining family prosperity through plowing and education" was passed down from generation to generation.
The village has been continuously supplying society with talented people. According to some elderly people in the village, the residents, even though they aren't affluent, attach great importance to education. The small village has three academies of classical learning.
Ten-Mile Gallery of Zhongshan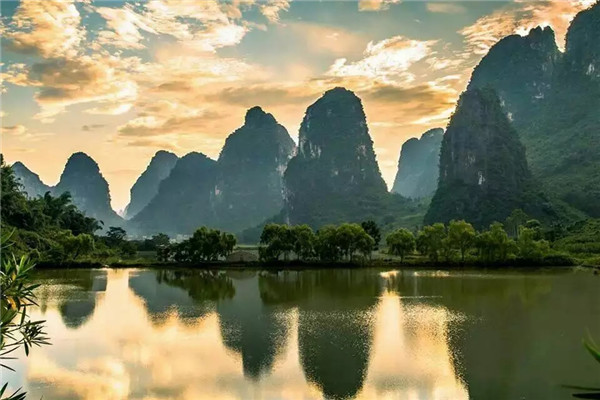 Sauntering down a country road can feel like traveling through a painting. This is true of the Ten-Mile Gallery of Zhongshan in Hezhou. Covering an area of around 36 square kilometers, the scenic area is endowed with picturesque natural landscapes including lush mountains and karst landforms, jade-colored lakes, and strange-shaped rocks.
There are 10 main tourist sites along the "gallery," including Zhuan Gelou, which is a stone peak in the shape of a multi-layer pagoda, Shouxing Yinbin which is a stone peak that looks like the God of Longevity welcoming guests from afar, and another stone peak named Caiyao Laoren (A Senior Picking Herbs), which looks like an old man hunching in a long gown with a basket of herbs on his back.
Gupo Mountain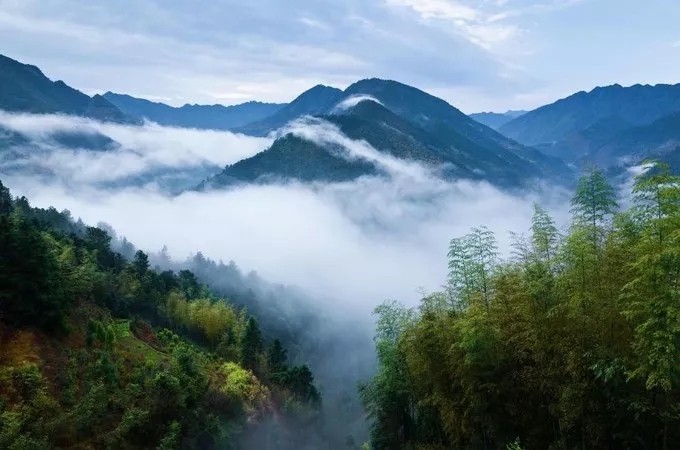 Gupo Mountain National Forest Park, located in Huangtian Town of Babu District which is in the northeast of Hezhou City, is reputed as the biggest natural forest oxygen bar in South China, for the air anion concentration in this area can reach as high as 160,000 per cubic meter.
The 80-square-kilometer park is characterized by high-rising peaks, deep valleys, dense primeval forests, spectacular waterfalls and countless springs. The lavish forests offer a home to more than 1,500 species of wild plants and animals.