The audience was taken aback to hear fluent Mandarin from Renaat Beheydt as he gave an explanation before performing a mixed program on the piano at an outdoor concert in Huaqiangbei last month.
A highlight of the Seventh Shenzhen Piano Music Festival, Beheydt's recital included both classical Western pieces and familiar Chinese works by Chu Wanghua and Tan Dun.
An associate professor with Xinghai Music Conservatory, Beheydt got a chance to become acquainted with Chu, who is best known for his "Yellow River Concerto," and get advice from the composer on his performance.
"Chu has heard several of my live performances," he said. "I'm encouraged by his affirmative opinions, and he also offered me pertinent advice."
Beheydt admires Chu's talent for instilling Chinese elements, like folk song melodies, into a classical Western form of expression, with all the beautiful harmonies and neat structures.
For his part, Beheydt says that his sensitivity to cultural nuances could offer something different from a Chinese pianist when he plays a Chinese piece.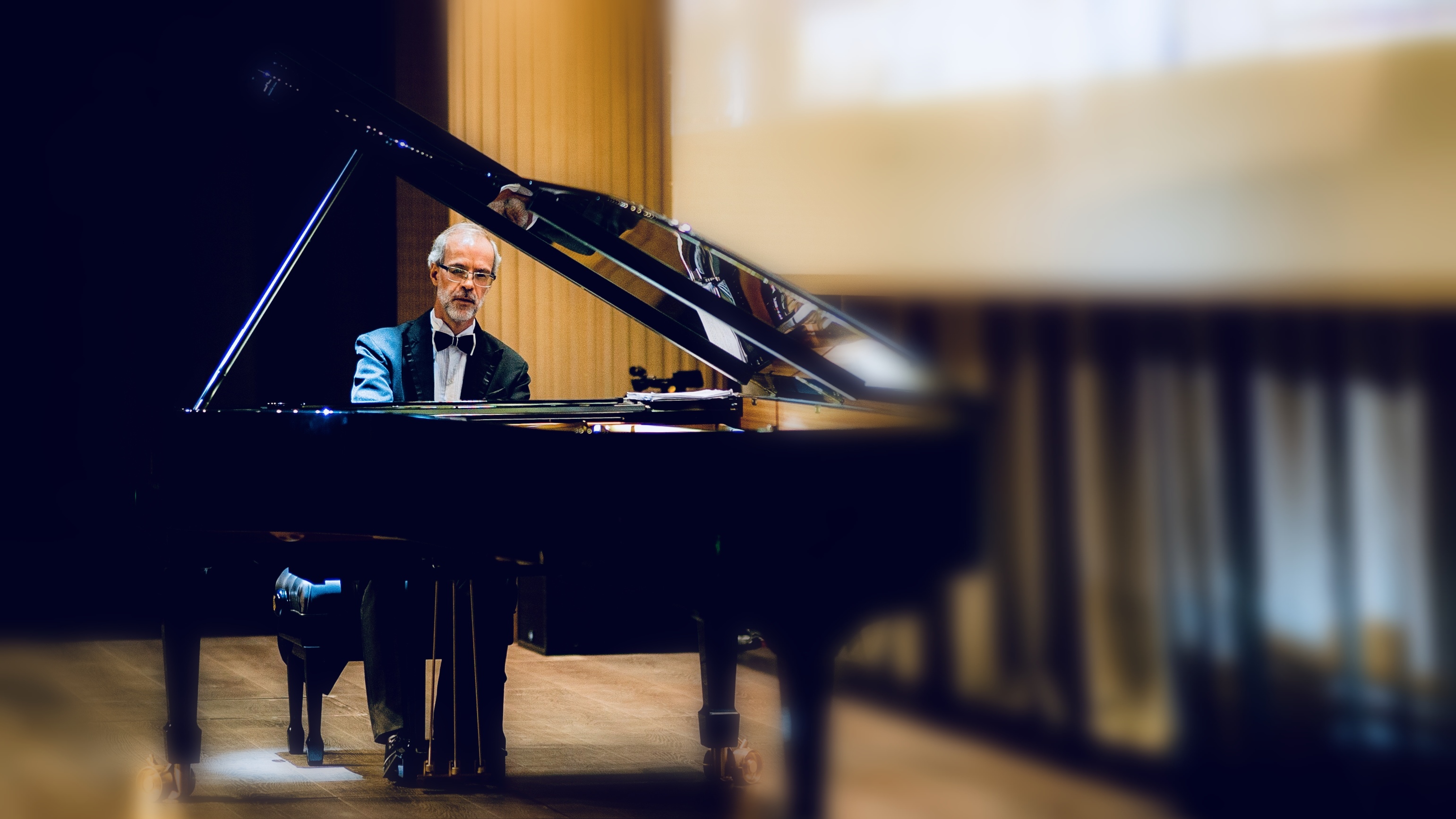 Renaat Beheydt playing piano. Photo courtesy of Renaat Beheydt.

Fascinated by various cultures, Beheydt and his former colleague Zhu Mei, who is now vice director of the piano department at Zhejiang Conservatory of Music, have chosen an "outsider-perspective" program for their upcoming four-hand piano music album. That includes Ravel's "Spanish Rhapsody," Debussy's "Scottish March," Schumann's "Images of the East" and the German composer Nicode's "Images of the South."
With a master's degree in sinology along with his professional training as a pianist, Beheydt landed in Shenzhen in 2009 after his wife of Chinese origin was dispatched here by her then employer GSK.
"We had planned to stay just a couple of years," he said. The modern and dynamic atmosphere of the city lured them to settle down and find a home in Shekou.
A graduate of the Queen Elisabeth Chapel in Belgium, Beheydt now splits his work week by teaching 20 lessons at Xinghai in Guangzhou and spending the rest of his time practicing, tutoring and performing in Shenzhen. He also tours to other cities when invited, often together with Zhu Mei.
Well-educated and trained in a conventional way, Beheydt said he found his unique sound through the Russian composer and pianist Scriabin.
"I became captivated by his music at 16 or 17. He's late romantic and early modern, with early works influenced by Chopin but later works that are mystic and symbolic. People say he's a bit crazy, and perhaps I need that craziness to stimulate me to break away from the rules and find my own sound," joked the scholarly middle-aged man.
Asked about his aspirations, Beheydt said he always wants to learn more, play the piano better, and send his pupils off to a promising career.