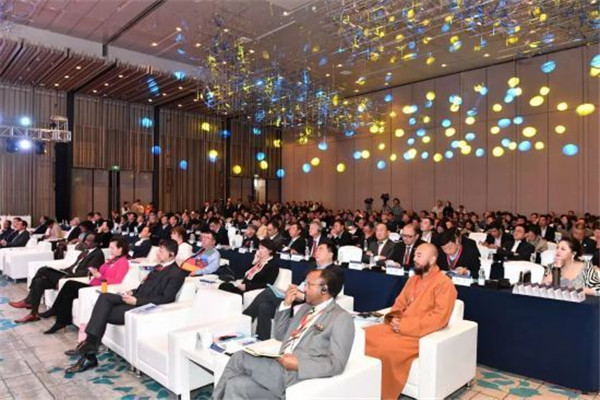 The Belt and Road Culture and Tourism Development Forum, which aims to promote the deep integration of culture and tourism in the Guangdong-Hong Kong-Macao Greater Bay Area and share resources and complementary advantages, was held in Shenzhen on Saturday.
The forum, organized by China Cultural Media Group Co. Ltd. and Municipal Publicity Department, attracted more than 300 experts, scholars from culture and tourism departments in the U.S., France, Belgium, Denmark, Sri Lanka and Ethiopia, industrial, and research and financial institutions to explore new ideas, find new methods and create new models for culture and tourism integration.
Zheng Jianbang, vice chairman of the CPPCC, Wang Jingsheng, counselor of the State Council, Li Fengliang, head of Institute for Cultural Industries of Shenzhen University, and Teshome Toga Chanaka, Ethiopia's ambassador to China, gave speeches on cultural innovation and development, international tourism cooperation and cultural product design in tourism.
At the ceremony, China Cultural Media Group inaugurated the operation of Huaxia International Culture and Tourism Co. Ltd. in Shenzhen and hired 42 people as members of its experts committee.