A trip to China 16 years ago totally changed the life trajectory of 35-year-old Italian Alessandro Mugnano, founder and CEO of Interprocom Cantine Divine, which is now the largest Italian wine importer in China and recently won the "excellent Italian wine importer in China" award given by WineIta at the Italian embassy in Beijing.
Mugnano set up the company's Shenzhen headquarters in 2012 with three other Italian partners, including his sister. Now the company has established three more offices in Beijing, Shanghai and Guangzhou, with business in over 27 provinces across China.
"I traveled to China for the first time in 2003, when I was 19 years old. I went to Canton Fair in Guangzhou just to look around. This trip opened my eyes. What really impressed me was the speed of China," recalled Mugnano.
"When you fix a goal in one year, if you have the right speed, you can accomplish it within seven or eight months. Other countries are not as fast as China. That is what impresses me and pushes me to invest my money and time in this country," said Mugnano.
Mugnano came to China as soon as he graduated, first to Hong Kong, where he stayed for two years, and then to Shenzhen nine years ago. Although he had majored in civil engineering, he first set up a trading company with partners in Hong Kong, importing mainly office accessories like paper from China to Italy.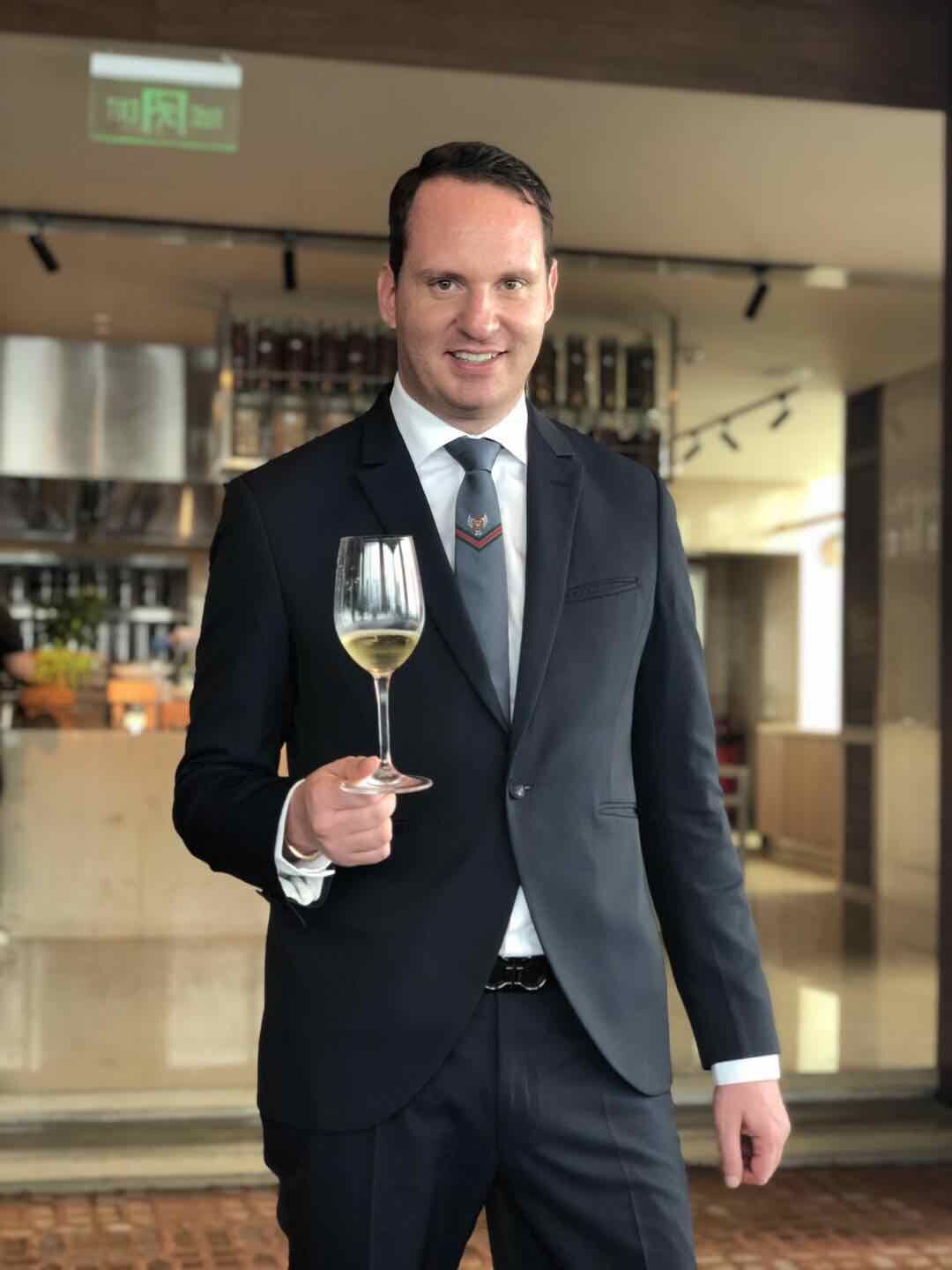 Alessandro Mugnano

Later, seeing that the European economy was declining year after year, while China's economy thrived, Mugnano decided to shift his focus. "I said to myself: I need to find something to sell to Chinese consumers, because China is the future. And my guess was right."
Without any family background in the wine industry, Mugnano chose wine for only one reason.
"Wine is something that comes from the earth (nature), so China cannot copy it. I was asking myself: What can I sell to the Chinese consumer since you can find everything in China? Italy is the biggest producer of wine in the world in terms of variety of grapes. In Italy, we have more than 1,000 different types of grapes."
Starting from scratch, the journey to success has not been easy for him. "I met difficulties almost every day. You cannot imagine how difficult it is for a foreign business to succeed in China."
First of all, most Chinese people didn't know about Italian wine at that time. "Many of our clients 10 years ago didn't even know that Italy produces wine. They might have thought that Italy was just for fashion or for hiking," said Mugnano, adding that they put a lot of effort into promoting knowledge about Italian wine.
In the company's first few years, Mugnano paid for many mistakes, but this also earned him the experience and understanding of the Chinese market that led to his later success.
"Nine years ago, when we started to enter the market in China, I selected wines only based on the taste and quality without paying much attention to the package and label. There are also other aspects that I didn't consider at the beginning, because I was new in this industry. I was thinking that the only standard for selecting the product is the wine itself. But in China it was not. If you don't have the right package, the right label or a beautiful cap, the distributor will not even open the bottle to taste."
Learning from mistakes and working hard with partners to organize promotion events, such as sponsorship events, wine dinners, training, education events and exhibitions, Mugnano led the company step by step toward success.
"For the first year, we imported only one 40-foot container (13,000-14,000 bottles) and we sold less than half of it. Last year, we reached 104 40-foot containers," Mugnano said proudly. They work with 42 Italian wineries and have a selection of some of the greatest brands in Italy.
Looking into the future, Mugnano has two goals. One is to maintain itself as the top Italian wine company in China. "Because it's very easy to reach the top, but it's difficult to stay on top for many years," said Mugnano.
The other is to claim the largest market share in China for Italian wine. "The wine industry is one of the industries in China with the greatest potential, and Italian wine is the present and the future."