Fixing his eyes on Gaudí's Sagrada Família in Barcelona, a bold idea popped into Shawn Leishman's mind — He wanted to become an architect.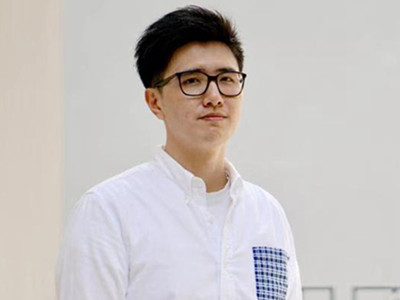 Shawn Leishman
The bio-medical science student at the University of Glasgow managed to switch into the architecture field by earning a master's degree at University of Dundee, and thereafter, he was accredited as a chartered member by the Royal Institute of British Architects (RIBA).
Few may imagine Leishman having a Scottish father due to his black hair and fluent Chinese. After spending 14 years in Malaysia, his father took the family around the world to follow their oil business, with home bases in Scotland and Nigeria. The Malaysian came to Shenzhen in 2016 to work for the overseas branch of KSR Architects, a London-based design consultation company.
"I chose bio-medical science as my undergraduate major," said Leishman. "However, the more I indulged myself in the laboratory doing experiments, the less connected I felt with other people. Therefore, I planned to switch to another major and then the trip to Barcelona came."
"I kept questioning about how the architect had made those buildings and what they meant while walking around Gaudí's works. Normally we may take the buildings for granted and just marvel at them, at most. But if you are an architect, you may want to know more," explained Leishman, adding that if it were not for the trip he would have become a doctor after graduating from university.
Currently working as a project manager at his company, Leishman and his team have designed a handful of projects at home and abroad. He once renovated the landscape and auxiliary buildings of a private ancient castle in Scotland. "We were required by the British Government to integrate the renovations into the original landscape of the castle. If you wanted to build a staircase leading to the outdoor garden, you had better make it invisible to visitors by hiding it underground or covering it with plants. Even the plants used for landscape design had to be double-checked in case they were an invasive species or just looked abrupt in a British garden."
Although it could be troublesome at times, Leishman agreed that a good piece of architectural design should facilitate the concordance between the building itself and both the natural and humanitarian environments of its surroundings.
"I think the urban renovations in Shuiwei Community in Futian District is a successful case. The hand-shaking buildings, which used to be too close to each other, have been made comfortable to behold and live in, instead of just being torn down. Now the community has become a place of interest for visitors. So, urban planning is not only about expanding the scale of the city or building massive roads where it takes five minutes to reach the other side. Both the architecture and the residents' needs should be highlighted," he said.
Skyscrapers are no stranger to Leishman, as his hometown, Malaysia, is home to the tallest twin skyscrapers in the world, the Petronas Twin Towers, yet he is still amazed by the "Shenzhen Speed" that has led to the mushrooming of buildings. "I've cooperated with a few developers and construction teams who worked at great speed. For the city, it's the same story. Shenzhen is developing fast, pushing its limits and trying to advance to the top level of the world," he said.