Shenzhen Museum, which rolled out online "panoramic exhibition halls" to take Internet users on virtual visits through some of the museum's exhibitions Feb. 5, has added a new online exhibition recently.
The museum, which is temporarily closed due to the current COVID-19 outbreak, is offering users the immersive experience of a virtual visit to the "From the Mediterranean to China" exhibition. The exhibition features a selection of pieces from Japanese artist Ikuo Hirayama's collections relating to the historical Silk Road.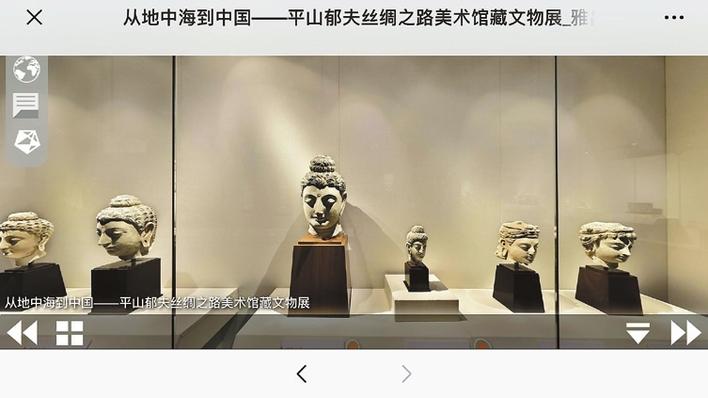 A screenshot of Shenzhen Museum's virtual "From the Mediterranean to China" exhibition.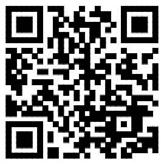 Scan the QR code to "e-visit" the Ikuo Hirayama exhibition.
Visitors will be awed by Hirayama's huge collection of almost all forms of art from along the ancient trading route. The exhibits include finely-crafted Greek pottery, magnificent Gandhara Buddhist statues, marvelous Roman and Persian glassware, as well as Greek reliefs, Persian gold and silver ware, coins, Central Asian tapestries, and Hirayama's paintings created in China's Dunhuang. All of the 192 exhibits are from Hirayama Ikuo Silk Road Museum in Japan.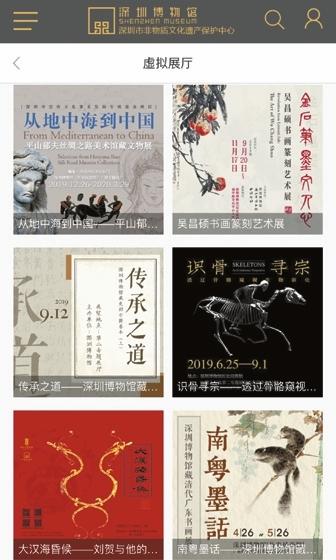 A list of Shenzhen Museum's virtual exhibitions from its website.

Visitors can also check the museum's other online exhibitions by going to the museum's website (https://www.shenzhenmuseum.com) via an Internet browser on a mobile phone or computer, then clicking "展览" and "虚拟展厅" to select an exhibition to view.
The panoramic, 360-degree virtual tours show online visitors the museum pavilions and best exhibits. They can even view detailed images of exhibited objects and related introductory texts by clicking on hotspots.
Other highlighted virtual exhibitions from the museum include "Skeletons: An Evolutionary Perspective" (a display of animal bones), "Majolica: An Exhibition of the Legacies of 1,000 Years of Italian Ceramics," "Propitious Clouds Holding up the Mount Qomolangma: Selected Artworks of Tibetan Buddhism" and "Forces of Nature: Ancient Maya Arts From the Los Angeles County Museum of Art."