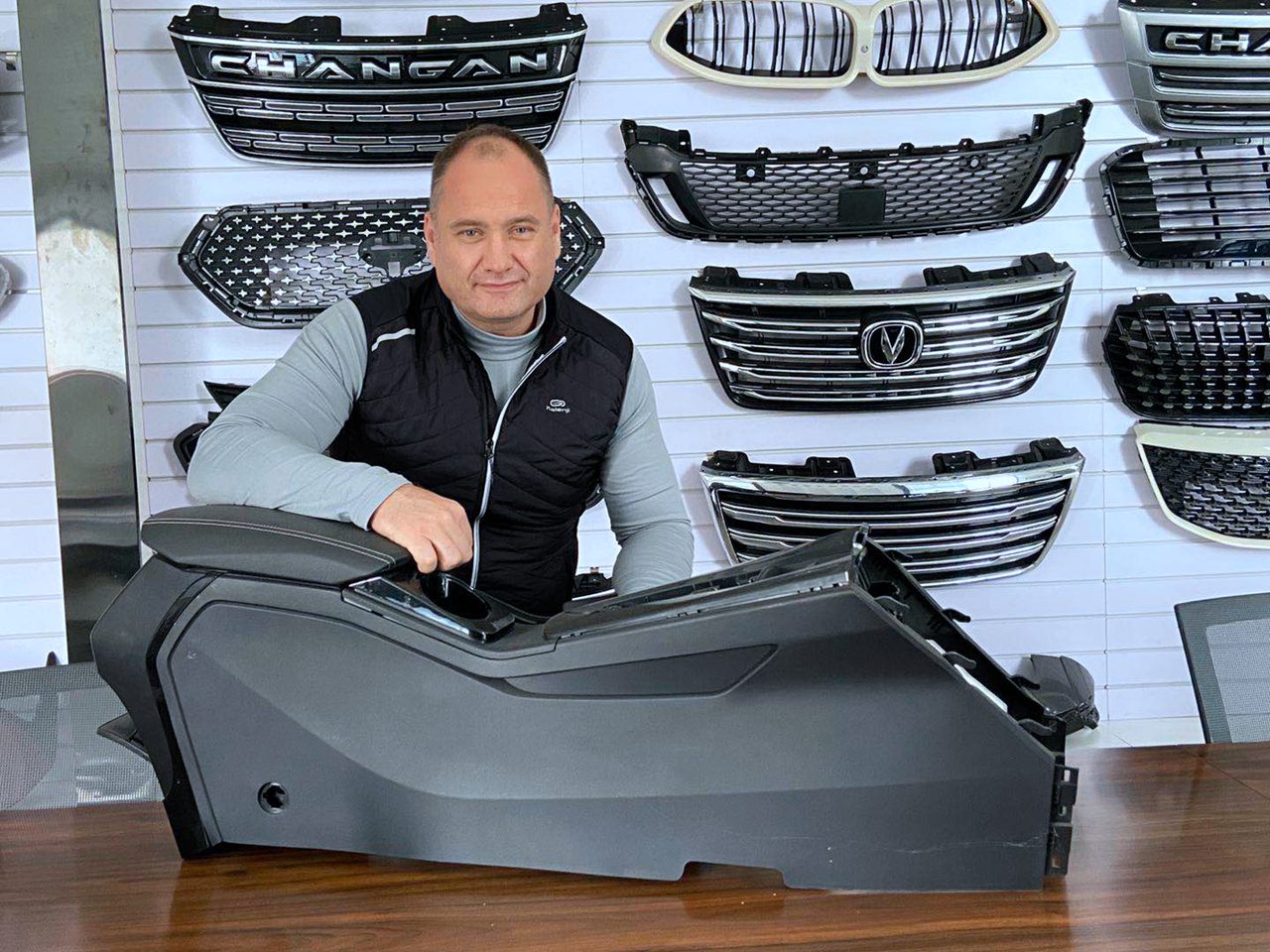 Torsten Nagengast poses for a photo in a tooling production factory in Shanghai yesterday. Courtesy of Nagengast
As the pandemic takes hold across the world, some businesses are getting crushed. For 47-year-old Torsten Nagengast from Germany who relocated to Shenzhen in 2017, the story is quite different.
Busily trotting between different factories across China to supervise production for his German customers in the automotive industry, Nagengast not only survives the outbreak but actually thrives in his business, thanks in large part to his good insight and faith in China.
He has not only successfully retained all his pre-pandemic projects, but managed to attract new projects in China as well.
Originally a technical engineer in the automotive industry, Nagengast works like the lubricant or bridge between automotive companies in Germany and China. He works for famous car brands, including BMW and Porsche, helping them with their projects on the ground in China.
The projects they are working on now are the production of toolings for the car industry, including those for bumpers and lights.
As the borders of most countries are closed for the moment, so are China's, meaning there are not many expats in China, and even less in his profession, which gives Nagengast an advantage.
"There are not many foreigners in China right now, so professionals are needed to supervise the projects and to look after the interests of Western customers. I am in China and I have my team in Germany, which makes me very interesting to European customers," Nagengast told Shenzhen Daily.
At the beginning of the outbreak, China was locked down and all projects were suspended. Nagengast's customers were afraid to place orders and were considering moving their projects to other places such as southern Europe and South America where the cost of production is also cheap.
"As the crisis started in China, customers called me and asked about the situation. We couldn't work, but I promised them that we would start working very soon. I convinced the customers not to stop the orders in China, to go ahead and to even order new projects because China is safe, fast and ready, and I will supervise the projects," said Nagengast.
And he was right. After the fast and effective fight against the virus, China restarted its economy in just a few weeks, with factories reopening and offices starting to fill.
"My partners in China are well situated and could start very early in the middle of February. I kept these projects in production and now we are getting the finished products. Basically there was a big risk if they started producing in Spain, Portugal, Italy, Poland and other countries in Europe with the lockdown there."
China is getting back on track, but it takes time. Recently, Nagengast flew to Shanghai to handle issues with his new project for a renowned German car brand. The workers for the factory that they work with in Shanghai are not all back so there are some delays in the project.
"This is very different, some companies met all safety requirements early and they were able to start in February, while some companies are still trying to get back on track. Now I am here in contact with the customer and to lead the situation as well as possible," said Nagengast.
Nagengast told Shenzhen Daily yesterday that he is in control of the situation of the new project and the customer wants him to handle their complete tool projects in China in the future. Additionally, more companies have expressed their interest in cooperating with him. "I guess after the crisis I will have many options."
What Nagengast learned from this experience is to not run away from China during difficult times, but to stay and continue working here because "China is the fastest economy in the world with an incredibly effective government. I think if the strategy is right, Chinese companies will win many projects because the economy is already working, and there are speed and price advantages. No other country in the world would be able to handle the workload in the needed time if the market releases all projects which are on hold now."