More than 400 photos taken by Hong Kong-born photographer Pok Chi Lau are on display at the "Chinese Diaspora" exhibition at the Yuezhong Museum of Historical Images (MoHI) in Luohu District. Entry is free but visitors are required to book in advance.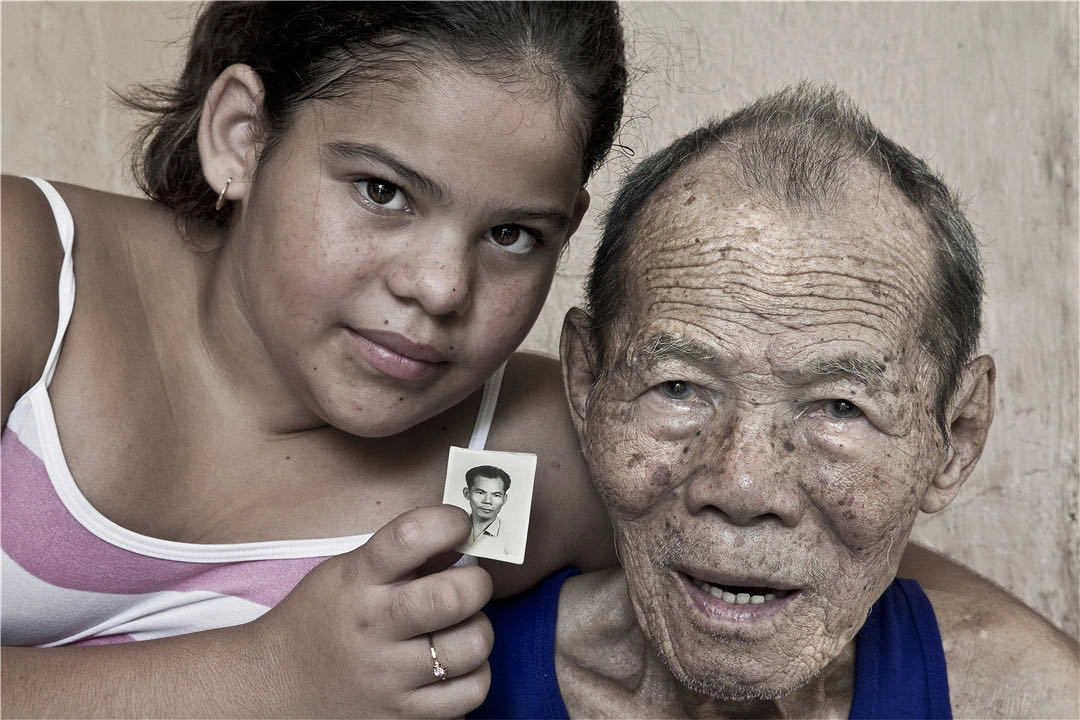 A photo by Pok Chi Lau in 2009 in the series of "Chinese in Cuba" shows He Mingguo and his granddaughter.
Exploring the question of why people leave their hometowns, Lau spent 50 years documenting the Chinese Diaspora in different parts of the world, especially in the Americas and in Southeast Asia. He focuses not only on the touristy aspects of these communities but also on the real lives of those behind the scenes. It has been argued that much of Lau's work is more akin to documentary or visual sociology than to just photography.
"Although my photos have been exhibited abroad several times, the people who are really concerned about the stories of the Chinese Diaspora are Chinese people," Lau said about the exhibition.
Born in 1950, Lau obtained his bachelor's degree in industrial and scientific photography at the Brooks Institute of Photography and a master's degree in social documentary photography at the California Institute of the Arts.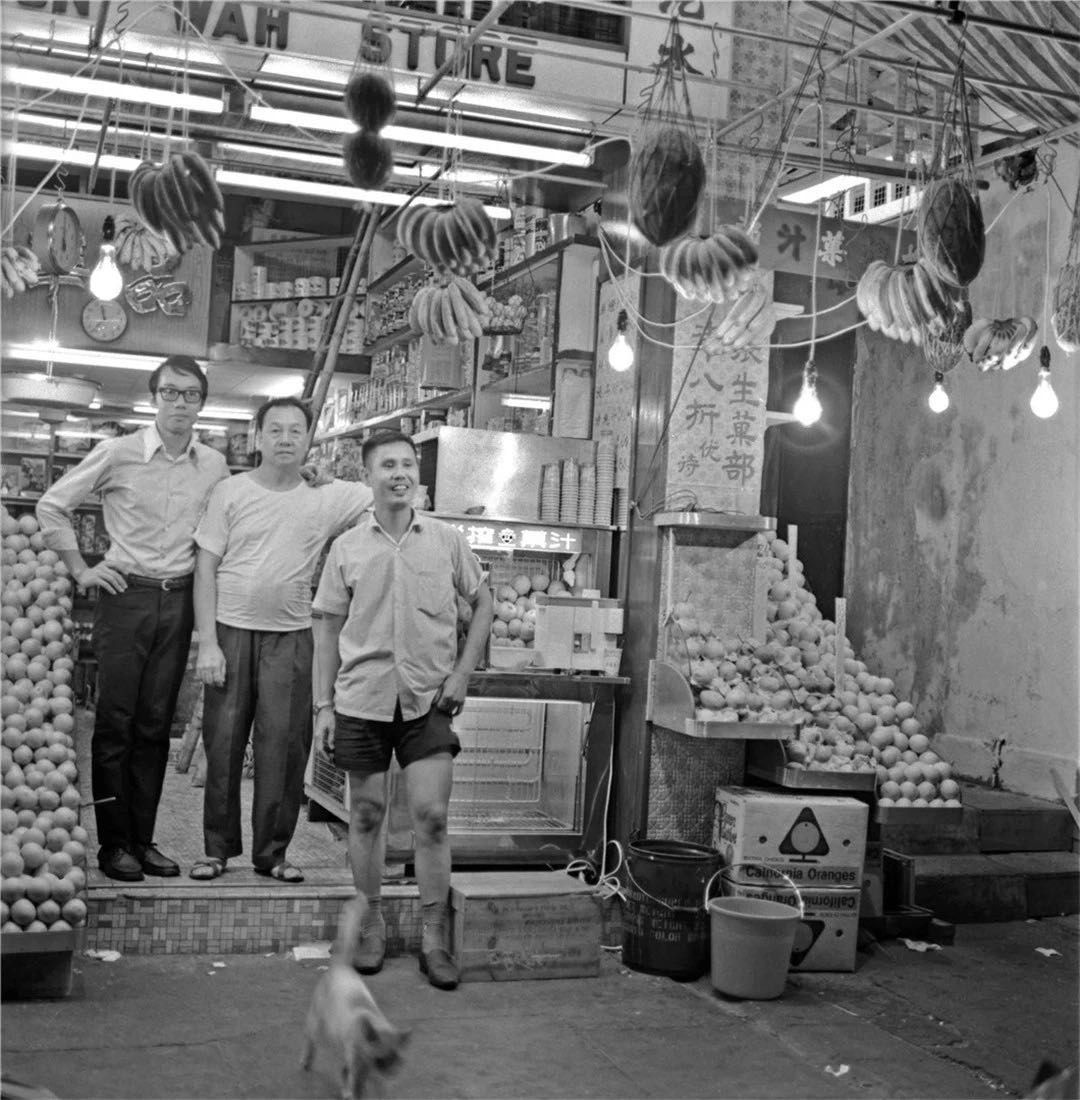 (From L) Pok Chi Lau, Lau's father, a friend of Lau's father stand in front of the store owned by Lau's family in Hong Kong, 1968.
As a professor, he has taught a variety of subjects at the University of Kansas, including content and design based on traditional and digital photography, video and mixed media, and helped establish a bachelor degree program in photo media.
His research takes a social documentary photography approach to issues such as the migration of Asians to the Americas, multiculturalism, diversity, and ethnic identity. His work focuses on most Chinatowns in the Americas. The body of work has evolved into a project about mixed-race children, resulting in a trilingual photography book called "Dreams of the Golden Mountain."
In 2013, when he retired, he was awarded Emeritus status for his 35 years of commitment to teaching, research and service by the University of Kansas.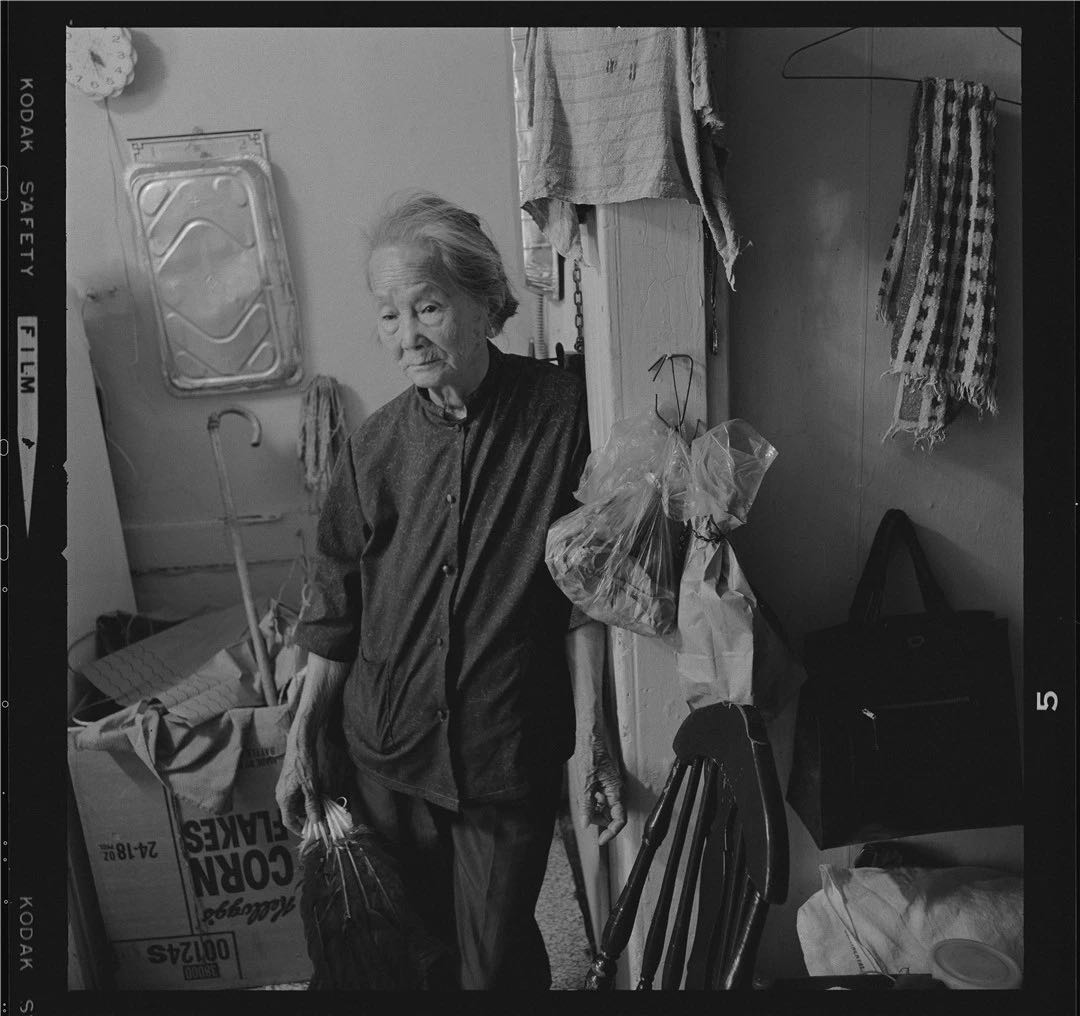 A photo by Pok Chi Lau in 1978 in the series of "Chinese in North America" shows a widow in a room in New York.
Visitors must wear a face mask while inside the museum and present their ID information and a personal health code from the WeChat miniapp "深i您" upon arrival.
Dates: Through Aug. 30
Hours: 10 a.m.-noon, 2-4:30 p.m., closed Mondays
Booking: Send a message of "name + phone number + ID number + visiting date" to the museum's WeChat account "YZMoHI" or call 8306-4687
Venue: Yuezhong Museum of Historical Images, Block 4, Yuezhong Industrial Park, 1106 Honggang Road North, Luohu District (罗湖区红岗北路1106号越众产业园四栋越众历史影像馆)
Metro: Line 3 to Caopu Station (草埔站), Exit D3