A total of 120 prints once collected by the Louvre Chalcographie and now collected by Heilongjiang Art Museum are on display at the "Impressions of the Louvre" exhibition at Shenzhen Fine Art Institute.
Founded in 1797, the Louvre Chalcographie holds over 14,000 engraved copperplates, used to make prints, and has the mission of disseminating the images of the Louvre Museum's masterpieces through the art of engraving.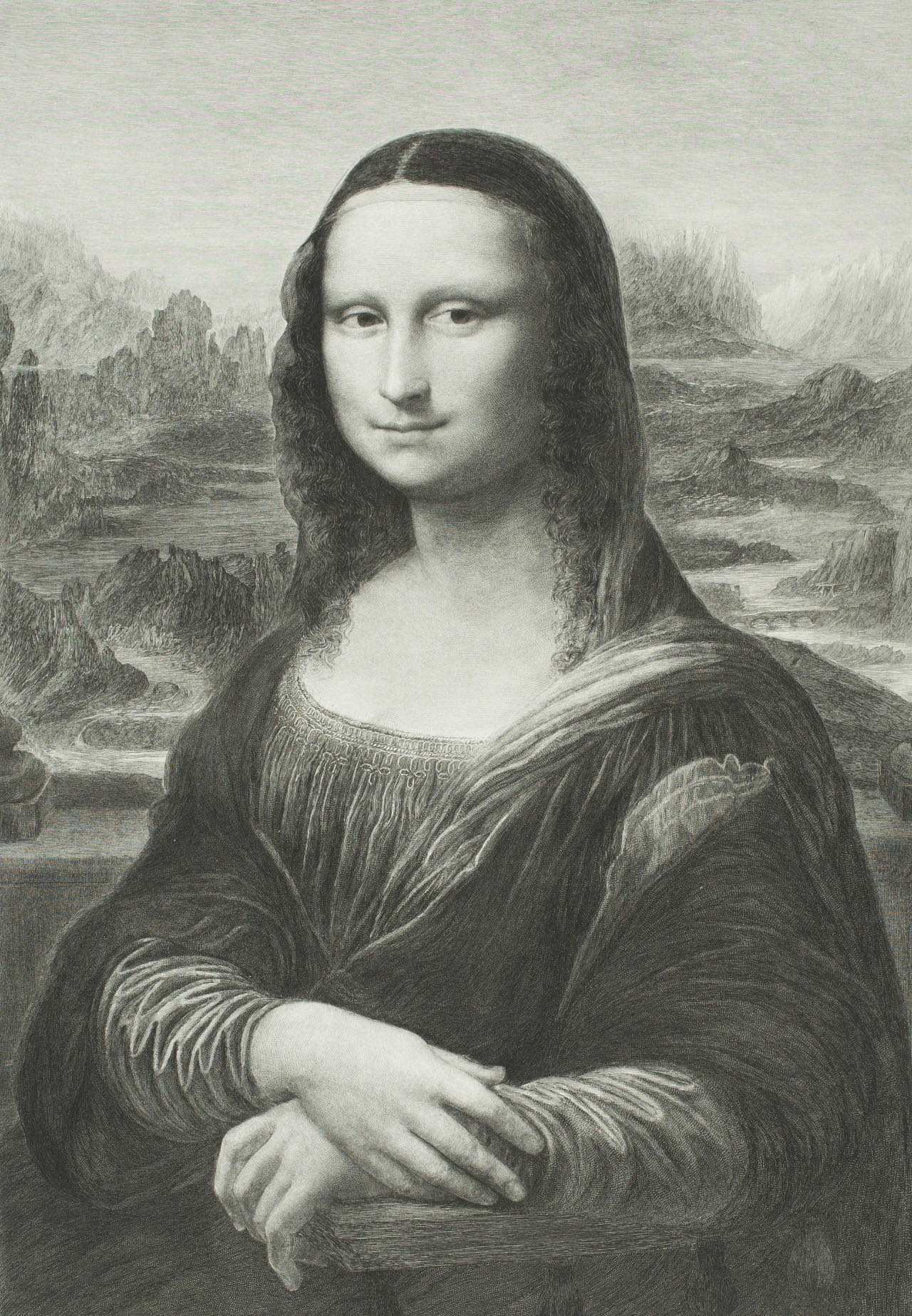 A print of Leonardo da Vinci's "Mona Lisa." File photos
This institution, which is part of the museum, arose from the merging of three collections of engraved plates, established from the second half of the 18th century: the Cabinet du Roi, including nearly 1,000 plates commissioned by Colbert to illustrate the greatness of Louis XIV's reign; the Menus-Plaisirs collections, which spread the images of great court ceremonies and public festivities of the 18th century; and the Royal Academy of Painting and Sculpture's collection, comprising pieces submitted by engravers upon their admission.
Apart from prints of famous paintings, there are also splendid botanical prints, examples of period costumes in sumptuous color, scenic landscapes, and works by selected modern and contemporary artists.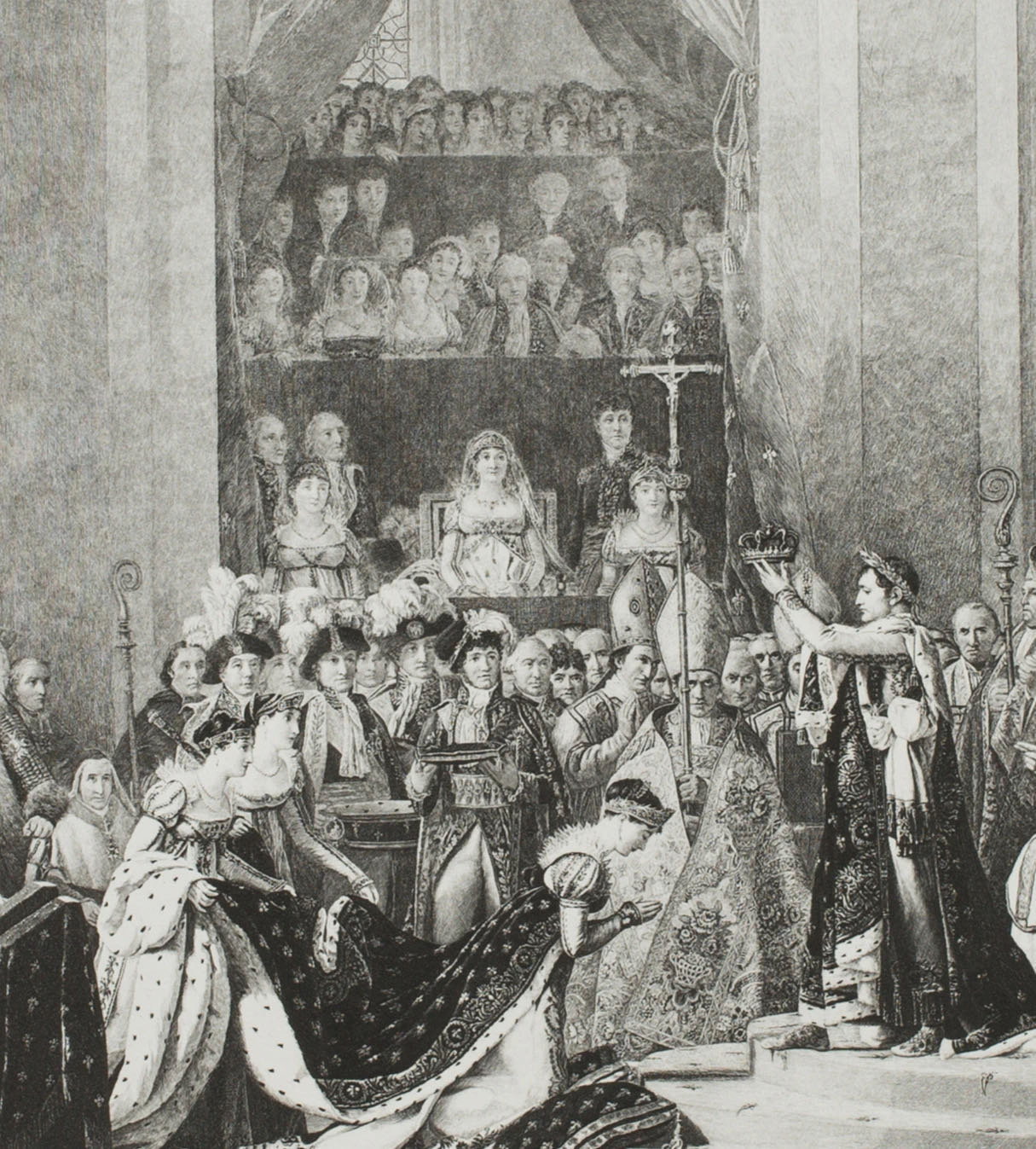 A print of a painting describing Napoleon I and Queen Josephine at the coronation ceremony in Notre Dame.
The 120 prints exhibited in Shenzhen were collected by Heilongjiang Art Museum in 2017.
No booking is necessary and visitors should present their ID information and a personal health code from the WeChat miniapp "深i您" upon arrival.
Dates: Until May 26
Hours: 9 a.m.-5 p.m., closed Mondays
Venue: Shenzhen Fine Art Institute, 36 Jinhu Street 1, Luohu District (罗湖区金湖一街36号深圳画院)
Metro: Line 9 to Yinhu Station (银湖站), Exit D