Shenzhen-based tech company Tencent joined the Global Education Coalition initiated by the United Nations (U.N.) on Tuesday to provide support for over 1.2 billion overseas students to study online because their schools have suspended lessons due to COVID-19.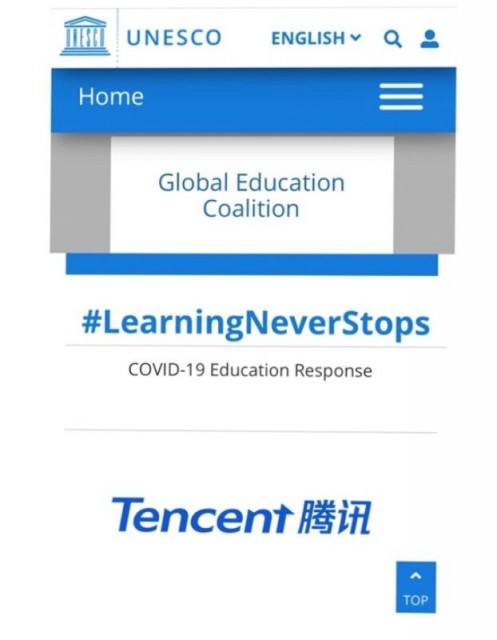 This is in addition to Tencent's other cooperation with the U.N. after it announced a partnership for the U.N.'s 75th anniversary on March 30, the southcn.com reported.
This time, Tencent will provide online teaching support from three aspects: platform, content and security.
Tencent Meeting allows attendees to join meetings quickly through mobile phones, landline phones and conference phones for seamless conferencing.
Its global version, VooV Meeting, has been made available in more than 100 countries and regions across the globe.
The platform will be a global online education program to provide free Chinese and English training materials and online communication services. It will help overseas students and teachers organize online learning in a streamlined and effective manner.
Tencent Education provides a suite of smart services and products, including campus connectivity, teaching and tutoring, research and school management.
Tencent Security will join UNESCO's Institute for Information Technologies in Education to compile guidance on personal data security on online education platforms and to share their experience in safeguarding the platforms' security.
In another development, Tencent worked with the U.N. in China to jointly launch a series of activities called "dialogue for the future among Chinese youth" that started May 4, and has attracted nearly 700,000 Chinese youths in one week.