"Even though Shenzhen is a big city with a big population... you don't have to be alone," Joe Macpherson, an outdoor enthusiast from Wales, the United Kingdom, said.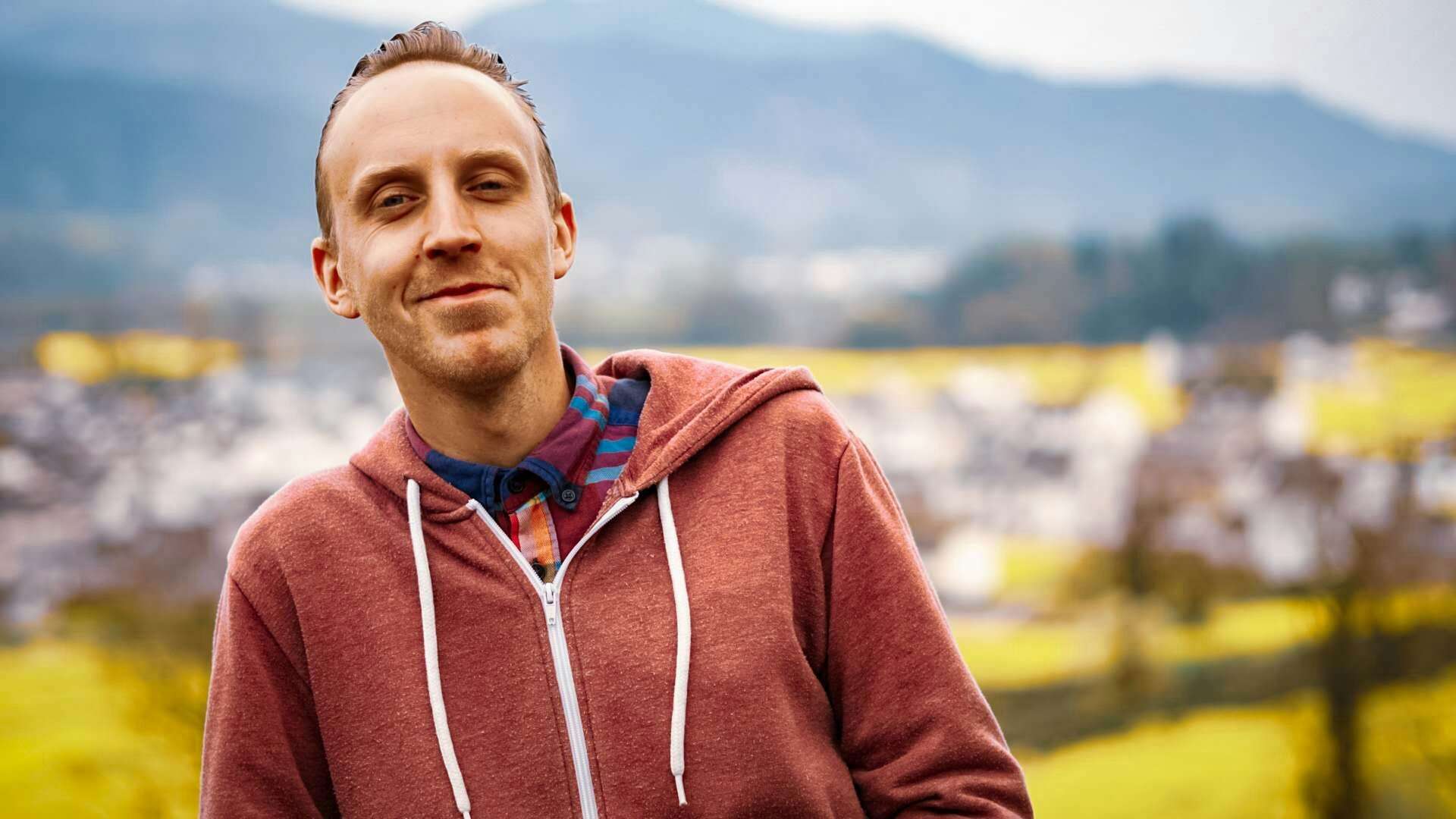 Joe Macpherson
Joe, as he prefers to go by, came to Shenzhen five years ago, works as an English teacher in a public school and also spends much of his down time on efforts to expand the social network for people in the city, especially for expats and hikers.
Joe knew that living in a foreign country and speaking different languages, newcomers might find it difficult to get to know the local social scene. Expats want to meet local friends, locals also would like to find an avenue to practice English, and Joe creates suitable opportunities for them both. He introduces different clubs and events for people based on their interests when people ask for help.
Joe also brings people together by taking a lead in hiking activities or city walks. A wide variety of people have joined Joe's walks and hikes — some are local Chinese, some are expats from different parts of the world, making every event a blend of cultures.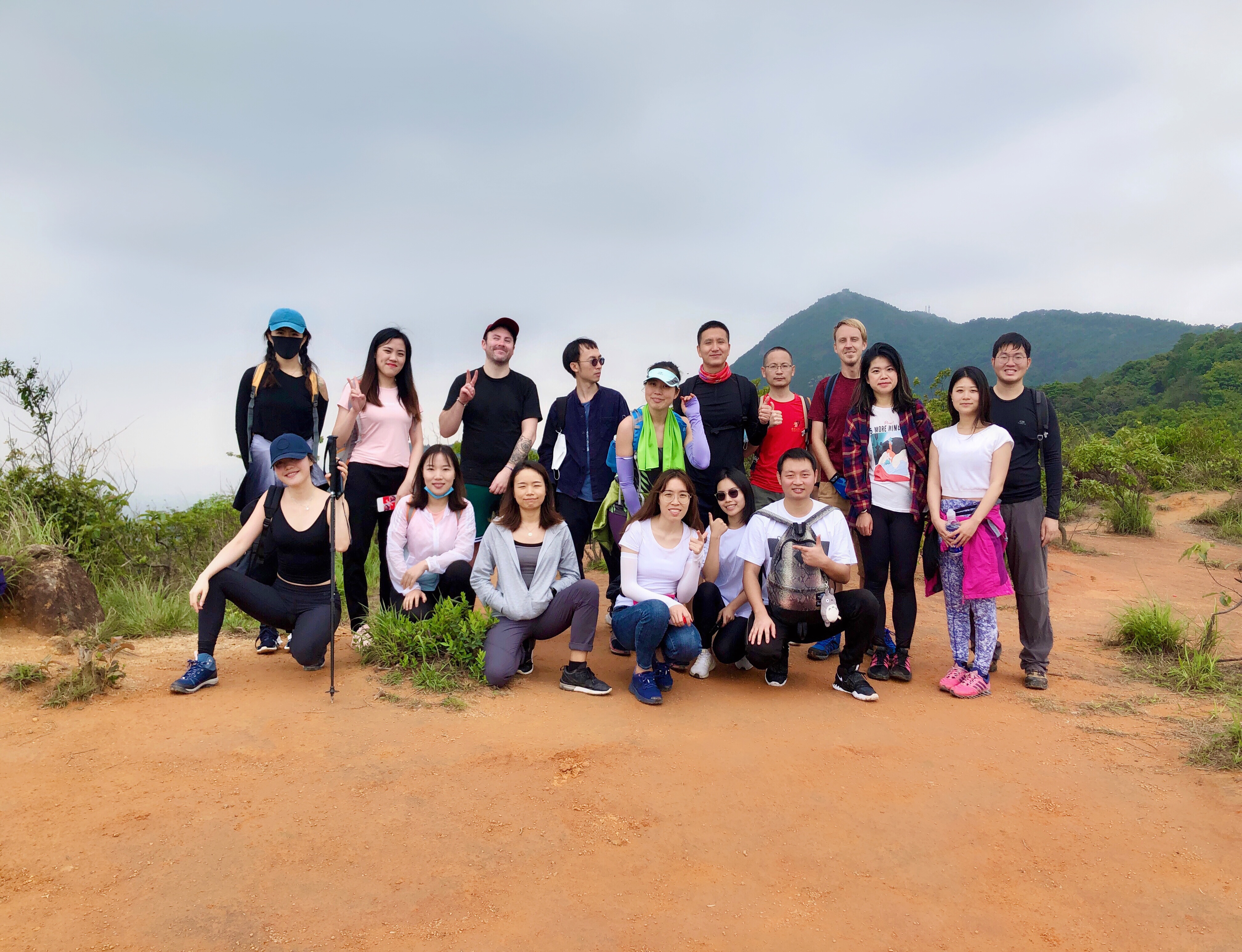 Joe leading a group hike to Yangtai Mountain.
The most common spoken language in the group is English, but people can speak in any language — there are no restrictions. "People usually have great fun in the group. It's more like a social situation rather than a hike," Joe said.
Joe added that he would never get bored of going to the same place several times, because each time with different people will be a different experience.
His events are all free of charge. Joe announces the time and place. Anyone who would like to join in may do so, but have to make sure to meet at the arranged time and join in the outing, which usually lasts for two to three hours.
Apart from the outdoor social events, Joe also organizes and takes part in the foodie meetups, book clubs and many others. "Joining in the events is the only way to meet people," he said.
Joe created a community in the WeChat group, Shenzhen Guide, with his friends' help. The group was initially created to invite outdoor enthusiasts to join the events he organized. Since Joe and his friends would share useful information about entertainment, events and news, the group quickly evolved as friends would invite other friends to join.
Joe then worked to build Shenzhen Guide into a noncommercial brand where those unfamiliar with the city could ask questions or find relevant information.
Having a strong sense of wanting to help each other, Joe and his friends hope the feeling of community would spread and enjoy their life in the city even more.
"I hope everybody likes Shenzhen as much as I like Shenzhen," Joe said. The city is full of beauty, but detailed English introductions to her beauty were absent. This prompted Joe to start writing guides for Shenzhen. He tried to figure out amazing places in the city and share with people in need, especially those short-term travelers who want to explore the city deeper.
People can find suggestions for places to explore in Shenzhen on Joe's blog, www.wanderlustwelshman.com, a functional website he registered two years ago. He has already published 115 articles about Shenzhen's parks, mountains and other highlights.
Joe introduces some popular places like Lianhua Hill Park and Wutong Mountain, and also publishes information about many hidden places, collecting names, pictures, information, facts and cultural background as available.
So far, a lot of people contacted him through his website, asking him about the places and routes as well as to give some positive feedback. Joe enjoys helping people enjoy the city as much as he does.