Bennie Mozingo gave the interview to Shenzhen Daily last Tuesday, the only day in a week he doesn't have to teach basketball.
"We actually have 12 coaches for Shenzhen but we now have only two," said Mozingo. "A lot of our foreign coaches are still stuck outside of China right now [due to the COVID-19 pandemic]."
Mozingo, 29, works as a basketball coach at Fiver Star Sports in Nanshan District. His coaching career started in Shenzhen in 2014.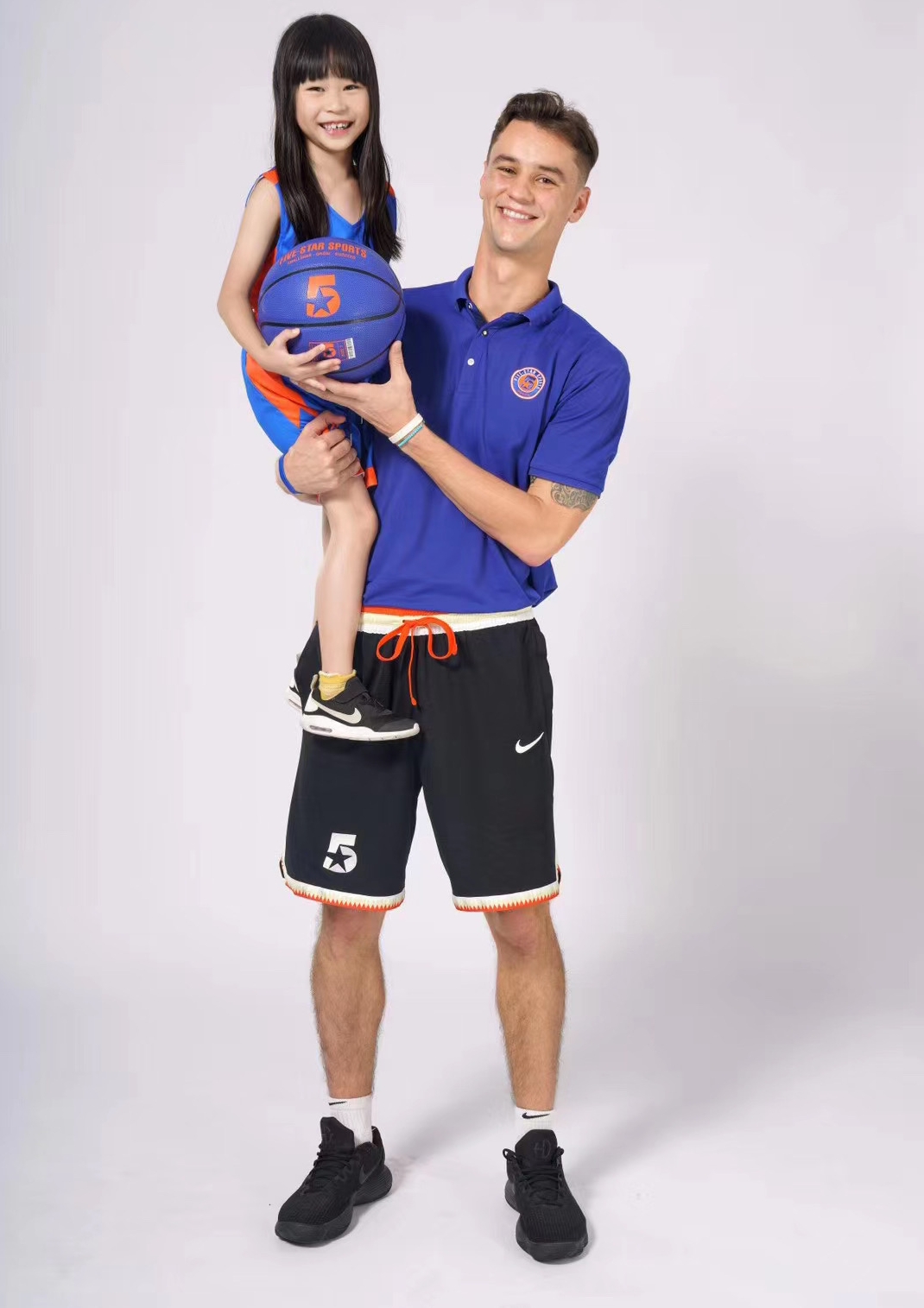 Bennie Mozingo (R) poses for a photo with one of his students.
Mozingo has played basketball throughout his life, receiving multiple honors including a full-ride scholarship to Spartanburg Methodist College, South Carolina, in the U.S.
"I grew up as a player and I like basketball and everything. When I finished playing it was tough to say what's gonna happen next, so coaching was that first step. My coming to China for coaching kinda just happened by chance."
"I'm now the head coach of our high school academy and we work five or six days a week. I also do one-on-one training like individual skill development with all ages."
According to Mozingo, the training system he applies to instruct his Chinese students is totally the same as the one used in the U.S.
"But the [Chinese] students are little bit different [from their American peers]," he smiled.
"Chinese kids, I think, are the busiest people on the planet. They have so much going on that it's hard to get them dedicated all the time to basketball," he said.
"But we have a lot of kids on our higher-level teams and their parents understand the benefits of playing basketball. It's not just a sport. You learn of things about life through basketball."
Just as other businesses have suffered during the outbreak of the new coronavirus, his company had to shut down for more than a month.
"We started back slowly with one-on-one classes. No big groups. But now we are pretty much back to normal," Mozingo said.
Mozingo told Shenzhen Daily that he thinks the basketball training market in China is still in an initial stage but it's quite promising.
"To be honest, more people love basketball here than in America. More people play [basketball] here. More people are involved. I want to be part of a change here that brings basketball to the next level," Mozingo said with hope.