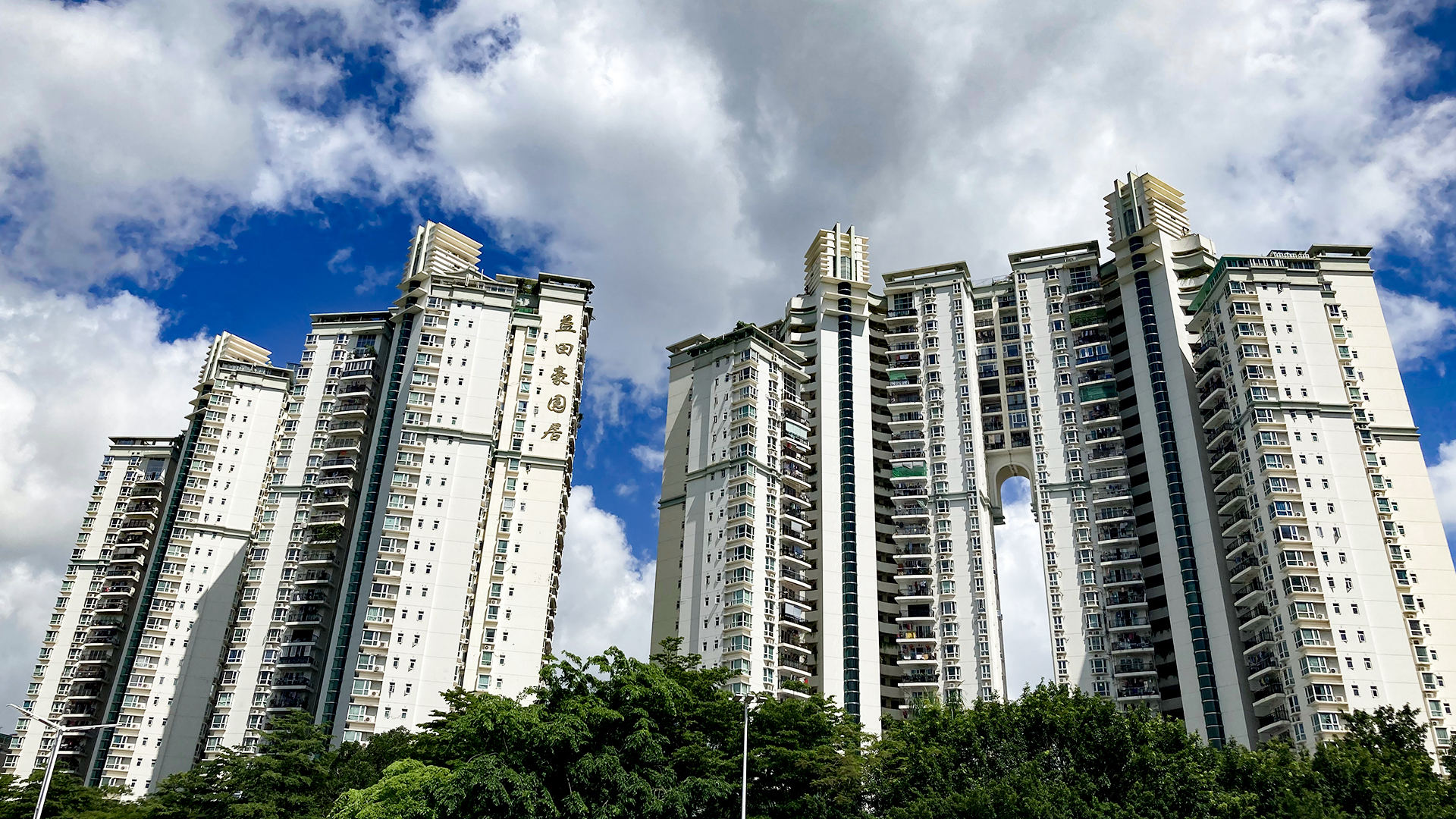 Shenzhen unveiled a package of new measures yesterday on home purchases in a fresh move to curb speculation and cool an overheating market.
The new measures, rolled out by the housing and construction bureau and seven other government agencies, became effective yesterday.
Under the new policy, a family with Shenzhen hukou and a single adult with Shenzhen hukou (including divorced Shenzheners) should hold Shenzhen hukou for at least three years and have paid social insurance premium or personal income tax for at least 36 consecutive months to purchase a home in the city.
This is a major adjustment from previous regulations in 2016, when there was no time-threshold for a resident with hukou to buy a house.
Residents without hukou are eligible to buy a commercial residential house when they have paid individual income tax or a social insurance premium for at least five straight years, which is unchanged from the 2016 regulations.
A different credit policy will be implemented when buying either an ordinary house or a nonordinary house, also known as a luxury house that is subject to high taxes. When purchasing a nonordinary house, the buyer who has already owned a house shall pay at least 80 percent of the total price of the house as the down payment, 10 percent higher than an ordinary house. An ordinary house in Shenzhen refers to a house with a building area of no larger than 144 square meters or with a net indoor floor space of no more than 120 square meters. Additionally, the building plot ratio of the housing estate where the house is in shall be above 1.0. And the price shall be no higher than 7.5 million yuan (US$11 million).
A family that does not own a home but has a commercial housing loan record must pay at least 50 percent of the total price of the house as a down payment when buying an ordinary home, and at least 60 percent for a nonordinary home.
For a family that does not own a home or have a commercial housing loan record shall pay as low as 30 percent of the total price of a home as a down payment.
To curb property speculation via "fake divorce," the new policy formulates that couples who get a divorce within three years are not eligible to buy a commercial residential house if they had owned two houses before the divorce.
Additionally, the policy lengthens terms for value-added tax exemption from two years to five years. In this case, if someone sells an apartment that he or she bought less than five years ago, the value-added tax shall be collected.
Since April of this year, prices of second-hand houses in Shenzhen have gone up excessively, according to the local government.
Panic buying was seen in some hot areas, and prices rose unreasonably high. Local government bodies have cracked down on behaviors such as property hoarding, market bulling, and false advertising and statements.
The city's housing and construction bureau said next it will speed up the construction within the housing supply system with shares of public residential houses and commercial residential houses designed as 6:4, in an effort to help more citizens solve housing problems through public residential houses provided by the government.
The bureau said more than 3 square kilometers of land is planned to be allocated for building residential houses. A total of 12 million square meters of commercial residential houses is under construction. In the second half of the year, over 80 projects for commercial residential houses, or more than 50,000 houses, will go on the market. On the other hand, at least 80,000 public residential houses will be built this year.
"The release of the new measures is against the overheated growth of Shenzhen's property market seen in the past six months despite the COVID-19 pandemic," said Wang Feng, an expert in the real estate field.
"More than 10,000 second-hand houses were sold last month. The figure is around 5,000 to 6,000 in normal cases. So you can see that many measures this time target at the sales of second-hand houses. Besides, it includes new rules on divorced couples, also a recent spotlight," said Wang.
One of the highlights, according to Wang, is that the new measures include economic tools to regulate the market, not only administrative methods as normally seen in the past.
At present, the average price for new housing in the city is around 55,000 yuan (US$7859.5) per square meter while the price for second-hand houses is around 65,000 yuan, according to Wang.