For 32-year-old Aris Felipe Lara Coba, a Shenzhen resident of almost five years, one of the biggest features of the city is that no matter how nerdy, geeky, or esoteric something might be, there is always someone in town that does it.
"There are people who play role-playing games, there are people who go to dance parties every Saturday, there are belly dancers in Shenzhen! I met a French girl who told me she is learning belly dancing..." Lara Coba told Shenzhen Daily.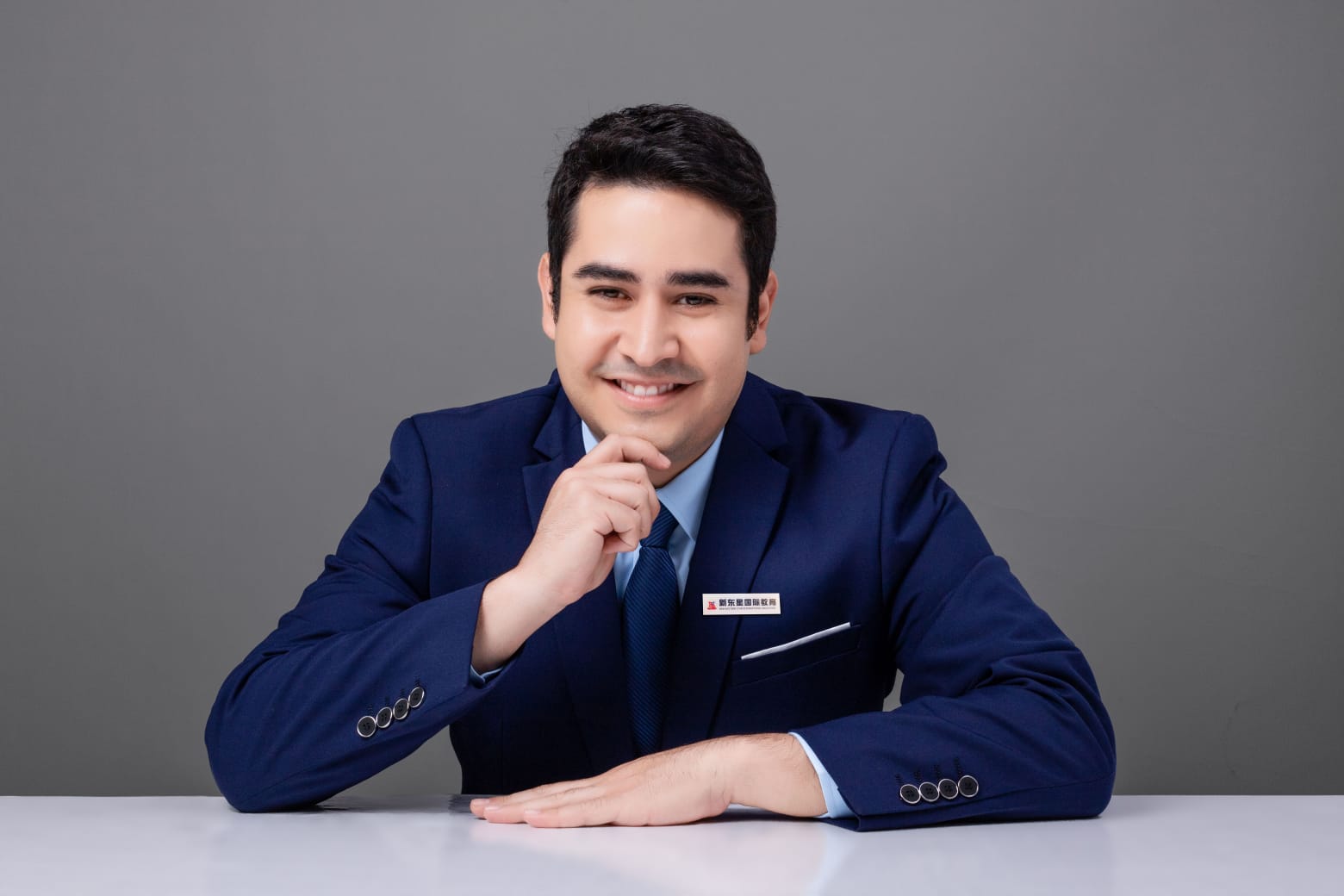 Aris Felipe Lara Coba

The Colombian man came to Shenzhen from the U.K. to visit his sister and check out the city back in 2015. Not long after his arrival, he knew that he had fallen in love with the city.
"The second day I was in Shenzhen, I already felt like 'oh this city is great.' It reminds me of my hometown Barranquilla, a coastal city in Colombia near the Caribbean Sea, and famous because of Shakira (best-selling singer in Latin America). It has similar weather and the sea is close," recalled Lara Coba. So he found a job and has lived in the city ever since.
A self-described nerd by nature, Lara Coba does not like going to bars or partying, so it was hard for him to make friends the way many other people do. For his first year in Shenzhen, most of Lara Coba's friends were his sister's friends as he had not met many people.
One day, one of his sister's friends introduced him to Ray Hecht, a writer, as she thought they had a lot in common. "Ray told me about the Book Exchange and one of the first things we did was go there together, in 2016. I liked it immediately. Unlike normal libraries that require you to be quiet, it's a library where you can read books, sit down and talk to people. I liked it a lot so I went there every Sunday," Lara Coba explained.
At the beginning, Lara Coba joined the Book Exchange as a participant. Around a month and a half later when the head organizer of the Book Exchange noticed that he was there every Sunday and arrived early and stayed late, she asked Lara Coba whether he wanted to become a volunteer for the event. Without a second thought, he said yes.
Lara Coba explained that the Book Exchange, located in the Futian Shuiwei Community Service Center, initially started as a book swap event. Over time it has become Shenzhen's largest expat library with nearly 800 books in English and 200 books in Chinese and other languages. During events they open up their collection for checkouts, returns, discussions, and occasional special events. Previously, they normally met twice a month Sunday afternoon and again on Wednesday or Thursday night.
As time moved on, so did the founding organizer of the Book Exchange. Then the people who replaced him also left. In 2019, the then head organizer knew she would be leaving soon and asked Lara Coba to help run the group after she left. Since then, he has been one of the main organizers of the event.
Through the book exchange Lara Coba has expanded his circle of friends. "I met people who play board games which is something I really like. So I ended up going to a lot of board game meet-ups. And then through the board game get-togethers I met other people who like going to movies in the cinema. And we went to Hong Kong to buy comic books together. Later I also got to know the Spanish corner and went to its meetups. There was something for me to do every day of the week in the city."
Due to the pandemic, the Book Exchange had to suspend its events since January, but reopened yesterday afternoon. However, public health cautions are in place, so participants must wear a mask while at the book exchange and avoid crowding together or staying for too long.