The variety show "Summer Surf Shop," recently broadcasted by iQIYI, an online movie and video streaming website based in China, came to Riyue Bay (Sun and Moon Bay) in Wanning, Hainan Province. The show invited celebrities to open shops and learn surfing with coaches there.
In fact, apart from being a paradise in the hearts of surfers, Wanning, located between Haikou and Sanya, is a low-key tourist treasure with beautiful scenery and few crowds. From surfing, diving, enjoying reading at seaside bookstore, to hitting the road along the coast and relaxing at hotel with delightful sea view, Wanning has way more to offer than you can imagine.
Surfing at Riyue Bay
Located over 30 kilometers away from city center, Riyue Bay, also known as Sun and Moon Bay, is a bay area at the southernmost point of Wanning. A world-class surfing destination with great waves, a sandy beach, and clear waters averaging around 26.5 degrees Centigrade, Riyue Bay has been the site of numerous surfing events.
It's suitable for surfing all year round. However, summertime is better for green hands to surf as the waves from October to March are stronger and can reach an average two meters in height.
Here you can easily find surfing courses, surfboard renting, catering and other services. Typically one class costs around 400 yuan (US$57.2). Surfing clubs include the Shaka Surf Club and the Jalenboo Surf Club.
Diving on Jiajing Island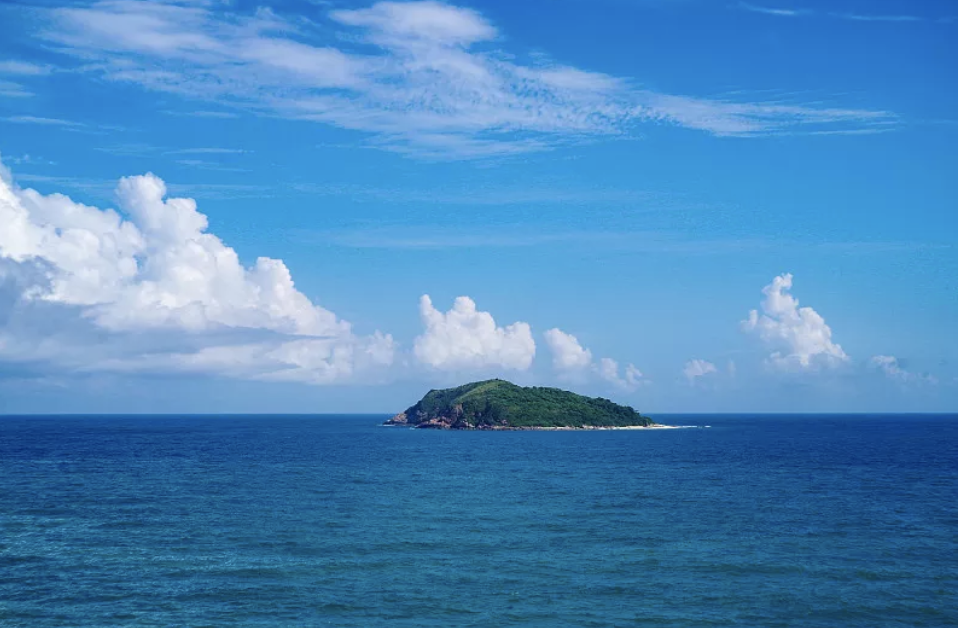 Jiajing Island has become popular since it became a shooting scene for the wry romantic Chinese comedy "If You Are the One II." The ocean water around this small pristine uninhabited island is exceptionally clear and quite transparent.
To reach the island, you need to take a boat. There is still no set ship route, so you can visit only via a tour group. On the island, you can not only lie down on the beach and enjoy the sun kissing you, but also enjoy deep diving and snorkeling. With the super clear water here, you can dive into the sea and observe coral and beautiful tropical fish.
Getting lost in the book world with sea view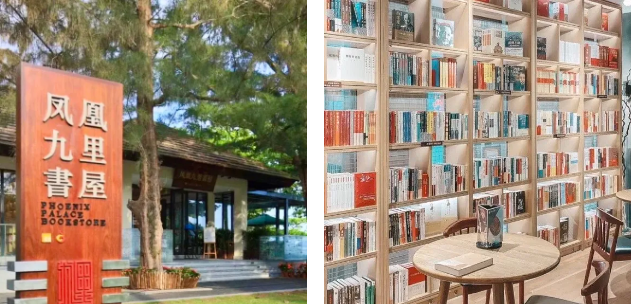 While visiting Wanning, don't miss Shimei Bay. It's a shooting location for both the film "If You Are the One II" and the cooking variety show "Chef Nic Season II." With a perfect blend of blue water, silver fine sand and shady coconut trees, Shimei Bay is full of primitive tropical natural scenery.
You can visit the Phoenix Palace Bookstore, one of the most beautiful bookstores in Hainan, and relax and enjoy the supreme sea view of Shimei Bay. Apart from different selected books, there is a book shelf specially dedicated to the local culture of Wanning.
Self-driving along coastal highway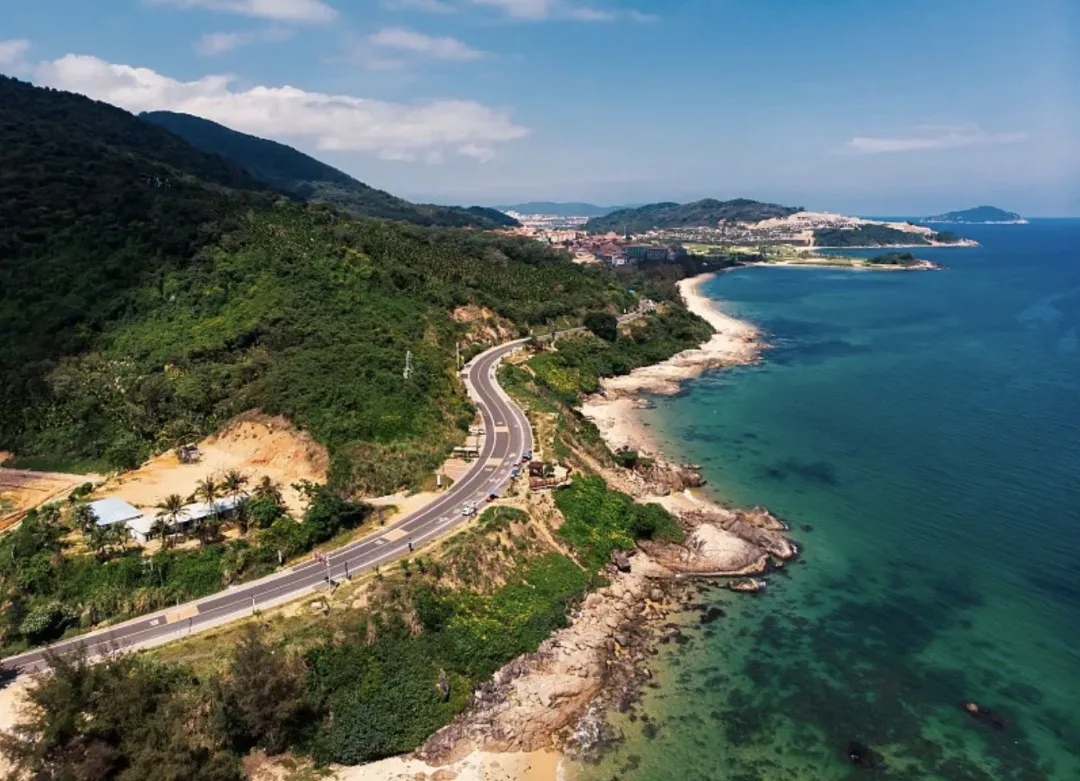 Flanked by mountains on one side and the sea on the other, a self-driving trip along the coastal highway of Wanning is the best option for enjoying the splendid coastline of this county-level city.
Starting in the south from the Shimei Bay exit of the expressway , and traveling to Dahuajiao in the north, the Wanning Coastal Highway is 35.24 kilometers in total length. It connects both quality bays, namely Nanyan Bay, Shenzhou Bay, Xintan Bay, Baoding Bay and Chunyuan Bay, and five small uninhabited islands, namely Jiajing Island, Zhouzai Island, Dazhou Island, Ganzhe Island and Bai'an Island.
Savoring coffee at Longyuan Coffee House
Xinglong is a little town along the southeast coastline of Wanning. In 1951, a large group of returning overseas Chinese came to Xinglong from Southeast Asia, bringing with them to this little town the tradition of drinking coffee as well as the techniques of producing coffee. Since then, tasting a cup of Xinglong coffee with some Southeast Asian cakes or pastries has become a recommended tradition to enjoy while embracing the sea breezes of Wanning.
As a shooting location for "Chef Nic" and "Prince Coffee Lab," the Xinglong Coffee Farm is worth a visit for coffee lovers. It is Hainan's first ever organic coffee production operation. Here you can witness the wonderful process of how a coffee seed becomes a cup of fragrant coffee.
Shenzhou Peninsula
A red lighthouse standing against the tiffany blue sea recently went viral on social media. Nicknamed "The Most Lonely Lighthouse in Hainan," it has become part of the photo album of many online celebrities.
The lighthouse is located in the tourist resort of Shenzhou Peninsula, which is endowed with a beautiful bay and beach, as well as a huge golf course that neighbors the splendid sea view.
Duty-free shopping
As of July 1, Hainan has increased its annual tax-free shopping quota from 30,000 yuan to 100,000 yuan per person each year.
The range of duty-free goods has also expanded, growing from 38 categories to 45, while the previous tax-free limit of 8,000 yuan for a single product has been lifted.
China released a master plan in early June on building the southern island province into a globally influential free trade port.