There are some people that want to drink the same kind of beer every day. There are other people that want to always drink something different.
And then there are some unique people, like Nick Clark, that want to make their own cider and beer; to really work at making them great; and to make it available to customers in an urban village in the middle of Shenzhen.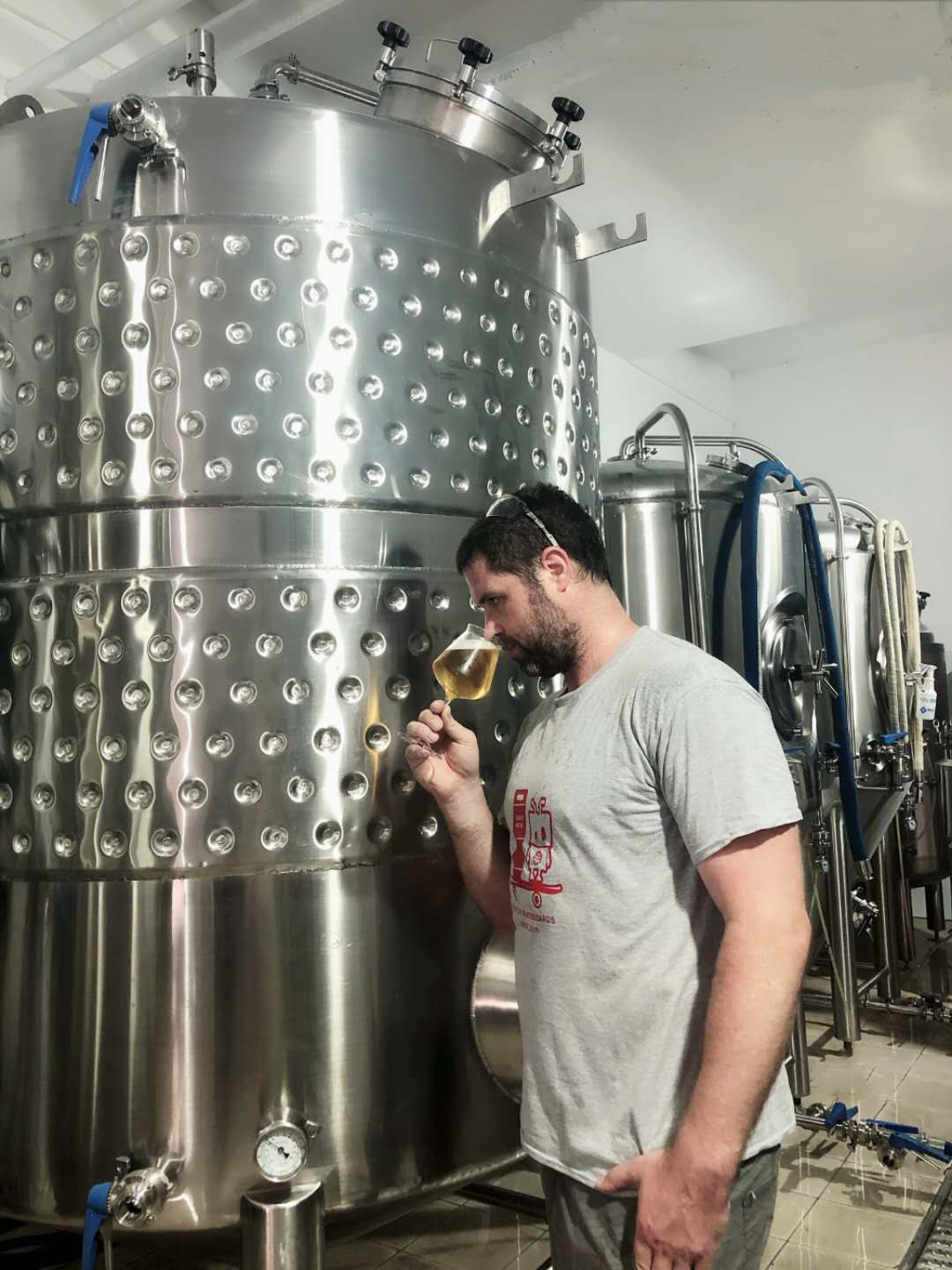 Nick Clark
Born in New Zealand, Clark moved to Shenzhen in 2010, and would meet and marry his wife, Penny, and together open up their own bar, Craft Head. They have had multiple locations over the years, but the one thing that has remained consistent is the support of the local patrons and customers.
"We want to be refreshingly different, and have always enjoyed great local support. It really helps being in an urban village, so we can get fresh ingredients from the local market, and it helps to have a great landlord as well."
On any night of the week, you can sit on the patio in Xinzhou community in Futian District, and enjoy what Clark has worked so hard for everyone to enjoy.
Clark only started brewing in Shenzhen around 2012, and even then, he was leaning more towards making cider and ginger beer. He originally came to Shenzhen working in logistics, including wine distribution. As he understood wine production, he was initially drawn to making cider, as it was closer to how wine is made.
As the years passed and he worked more and more on making beer and cider, he really focused on the "craft" of it.
"We opened our first location in Shenzhen in 2014 and our original idea wasn't so much beer-focused as it was to use our own hands to make our own products, which to me is what 'craft' is really all about. Some people think that a smaller brewery immediately means it's better, but I don't think that is so. The big guys at the big breweries can do things that we smaller brewers cannot, and we smaller brewers can maneuver and try to make different things, in a way the big guys cannot."
Trying out new things is something Clark definitely does with his ciders and beers — every once in a while you can walk into Craft Head and find something new available, like a cherry-cola cider.
From being in Shenzhen for the past 10 years, and more recently getting through a lockdown under COVID-19, the Craft Head brewer has seen huge changes in the Food & Beverage industry in Shenzhen, and Clark still sees his interest less in changing what people want, as it is about offering new options. "I remember seeing the first Starbucks in Guangzhou open, and a friend said that it could never work. And yet, look around! For me, it's not so much about changing a person's tastes as it is to open their mind to different flavors."
While offering something different, there are some definite "fan favorites" that Clark has to spend plenty of time making again and again to keep up with demand.
When asking about his best-selling beer and cider, he says, "The best-selling cider is the Life is Peachy, a peach-flavored cider. And By far, the best-selling beer is the Exit Plan, which is a New England I.P.A." In a further boon to Shenzhen's local economy, and despite the hardships brought on by the pandemic, the demand for Clark's crafts is attracting an increasingly wide audience — his beer and ciders are sent to cities around the country. "We have distributors in a number of different cities, Shanghai, Beijing, Chengdu, Wuhan, Xi'an, Kunming, Guangzhou, and all are growing."
Even while his distribution outside the city grows, Clark still remains thankful to the community that has bolstered him along the way.
"As always, I just have to give a big thank you to the community."