An exhibition of copies of Shiseido's corporate culture magazine Hanatsubaki is being held at the T Hall in OCT-LOFT.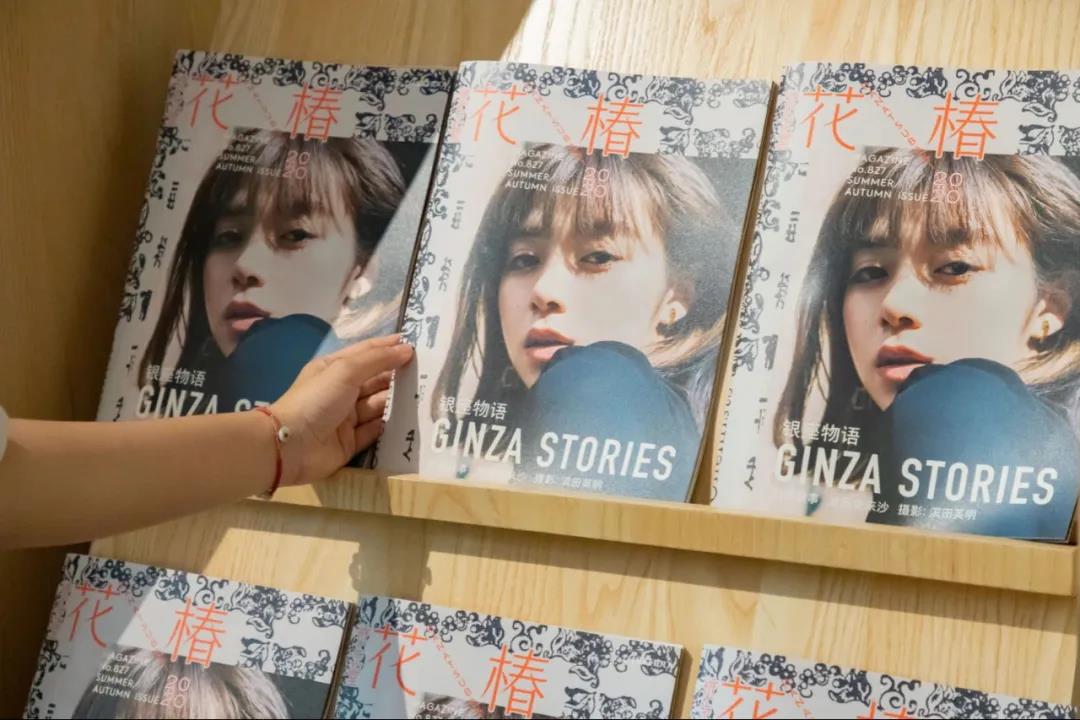 Copies of the latest Chinese version of Hanatsubaki are on display. Photo from T Hall's WeChat account
Hanatsubaki was first issued in 1937. Since its first issue, Hanatsubaki has been delivering hints to enable people to live their lives richly and beautifully through not only visual materials such as photographs and graphics but also with reading materials such as essays and novels.
From 1924 to 1933, the Shiseido Geppo was created as a newsletter offering information on Western lifestyle and culture. Targeting mainly female readership, its pages featured articles on makeup and cosmetic care, short stories by fashionable authors, and information about fashion and cultural trends abroad.
From 1933 to 1937, the Shiseido Graph, the successor to the earlier Shiseido Geppo, utilized a strongly photograph-oriented format to build an image of "the next-generation woman," including pictures of modern women engaged in activities that were then new to Japan, such as golfing, tennis and skiing.
From 1937 to 1940, Shiseido changed the name of the company magazine to Hanatsubaki to coincide with the launch of a Shiseido product user group. The content focused mainly on beauty and cosmetics, but with pages also dedicated to literature, art, fashion, food and foreign trends, the magazine aimed to position itself as "a medium at the forefront of the times."
In late 2015, Hanatsubaki undertook a complete reboot to embrace a new cross-media format that includes both a modern website and a quarterly printed magazine. The ongoing Shiseido corporate ideal of "Inspiring a life of beauty and culture" remains unchanged as the underlying theme, and this year, the Chinese version of the magazine has been launched.
Dates: Until Sept. 24
Venue: T Hall, Block B3, North Area, OCT-LOFT, Nanshan District (南山区华侨城创意文化园北区B3栋T馆生活空间)
Metro: Line 2 to Qiaocheng North Station (侨城北站), Exit B