"Your music calms me down," said Angelo Castagneto's father one night when the 9-year-old boy was playing the piano alone. The boy didn't quite understand those words, but 30 years later, he has become a composer and pianist determined to bring inner peace to people through music.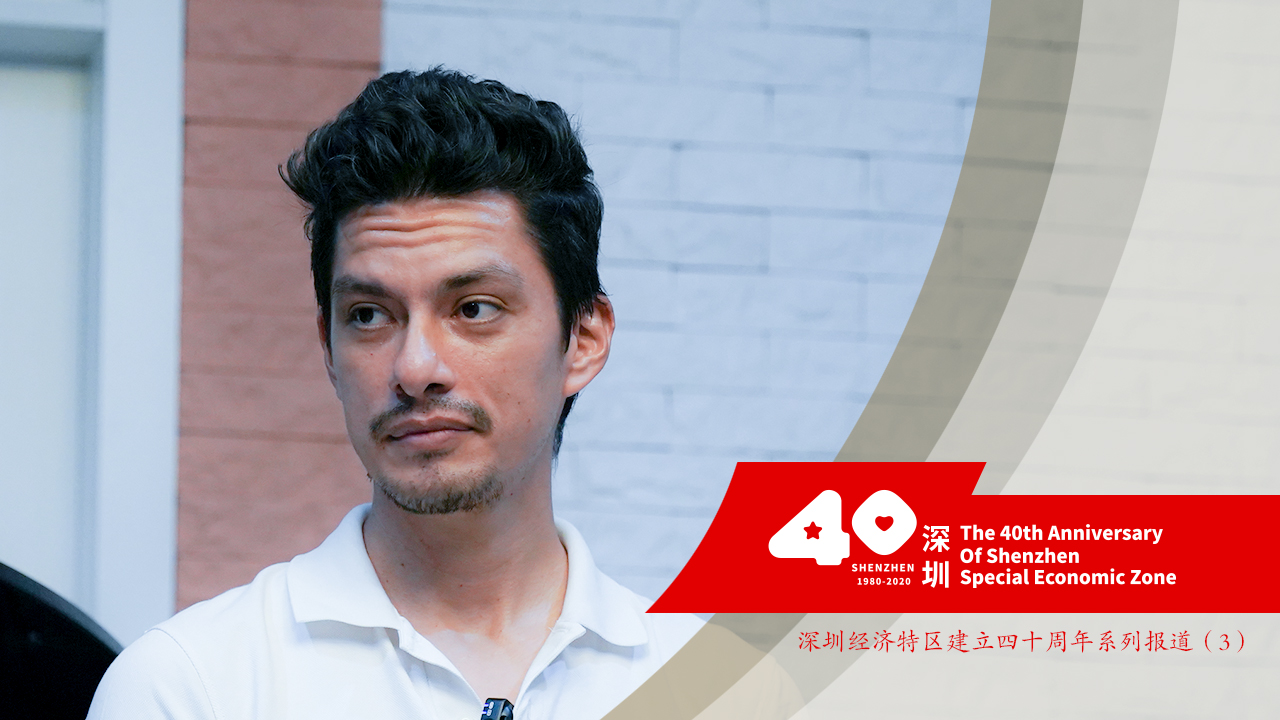 Angelo Castagneto
Castagneto, known by his friends as AC, comes from Ecuador. In February when COVID-19 started to shut everything down in China, he wrote a song with the hope to comfort those suffering from deep stress and anxiety. In his daily work, he also offers therapy workshops that combine meditation with piano music.
At a workshop held last month, AC asked the attendees to go over their daily stresses through meditation and write down a stress list while he played improvised music according to the emotions and energy he felt from the group. Afterwards, each attendee was required to find a partner and share the list with the partner before throwing it away to say goodbye to their daily stresses.
The composer's belief in the power of music comes from his own experience. "Music is medication for me. I can focus on the sound and reduce the overthinking, the noises, the worst fears, and the stress," said AC.
"Once I was having a fight with my wife. I felt very uncomfortable, and I went to the piano and started to play. The music calmed me down. I was distracted from the fight, and started to focus on the sound. That's how my song—'Start Again' was created," AC explained.
Though a professional musician, AC's story with music is like a story of true love lost and found.
AC started playing the piano when he was a kid, but he never considered music as a career choice. He majored in business administration in university and became a professional manager after graduation.
Six years ago, a job opportunity at a renewable energy company brought him to Shenzhen, and with it, a transition in his career. As an assistant to the general manager of the company, the young man handled administration, finance and marketing. The job was fine for him, but deep inside his heart, he longed for something more creative.
Without much planning, he jumped into the world of freelancers to try his luck in one of his passions—cooking, but ended up getting some opportunities to perform music and write songs.
"It's like music was always there for me, but I was too blind to see it," said the young man who has found his way back to the art that he fell for at the age of 4.