Contemporary artists Liu Jianhua, He An and Wang Sishun are exhibiting their nature-related artworks at the "Consensus — Man in Chinese Garden" exhibition at the Pingshan Art Museum.
According to the exhibition profile, the exhibition tries to use classic Chinese gardens as an entry point to explore the interpretation of people in traditional Chinese culture and the methods of dealing with the relationships between people and universe.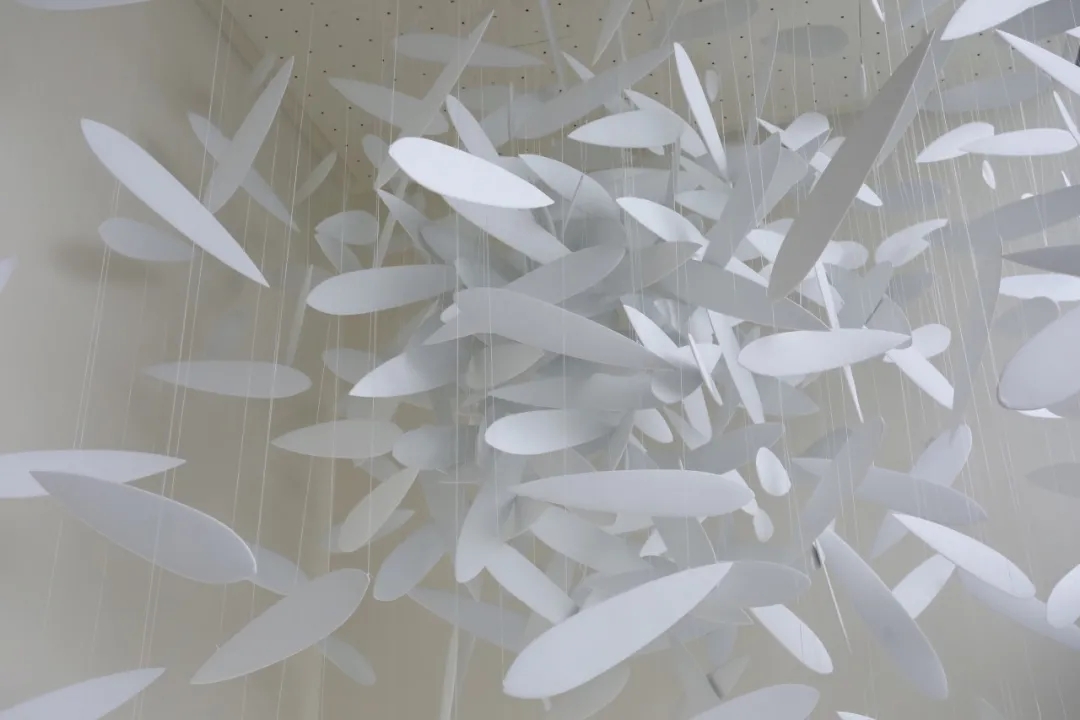 A ceramic sculpture by Liu Jianhua. Photos courtesy of Pingshan Art Museum

In preparation of the exhibition, curator Shen Ruijun and the three artists visited some unusual gardens and ancient architectures and investigated the spatial layout of them, as well as the emotions hidden in the architectures and gardens.
The exhibition reconstructs the works of the three artists with a concept of "mindscape," so that the works can intersect each other, respond to each other, and support each other, thus forming a space of different shapes and temperaments, triggering visitors' different experiences, and exploring the meaning of certain relationship in each artist's works.
"Kitchen Garden"

The curating team adjusted the form and arrangement of works according to the space of the art museum. Artificial light is used on the first floor to make the space mysterious and sensual. The sixth floor uses natural light that changes with time to make the space ethereal and silent, triggering inner dialogue. The outdoor garden, "Kitchen Garden," tries to integrate spirit into daily life in a real garden, and explores the interlacing and symbiosis of the rural aesthetics of the Pearl River Delta.
Admission is free and visitors are required to book on the museum's WeChat account "PingshanArtMuseum."
Dates: Until Nov. 20
Hours: 9 a.m.-noon, 2-4:30 p.m., closed Mondays
Venue: Pingshan Art Museum, Huide Road, Pingshan District (坪山区汇德路坪山美术馆)
Transport: Take the high-speed rail from Futian Station or Shenzhen North Station to Pingshan Station and then take a taxi