Samba Souna Fall, a 31-year-old Senegalese, has been in China for 10 years. Ten years ago, this young man arrived in Shanghai from 13,000 kilometers away with excitement and curiosity, chasing for a whole new life in China. However, his stories with China only began with a sudden thought.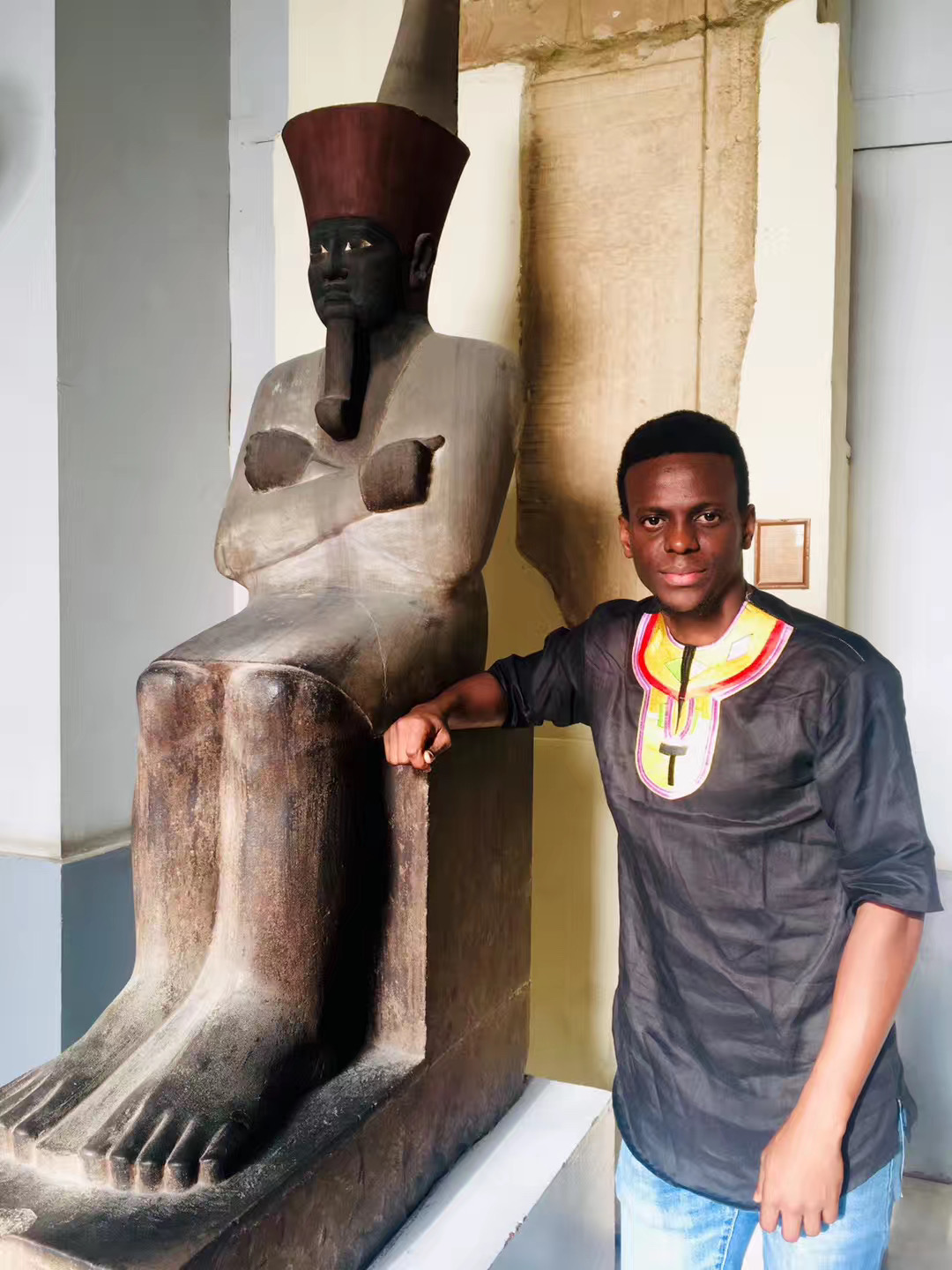 Samba Souna Fall
"I just flew to China and didn't have any plans, I just came to have a look," said Fall. In Shanghai, He studied Chinese in Tongji University with his friends. Then he was admitted into Hunan University for further study and majored in computer science. There, he received his master's degree.
Recommended by one of his teachers, Fall embarked on his journey to Shenzhen in 2014 and successively worked in Gentherm Electronics and Royole Corp. Shenzhen is an ideal city for him as a technologist because the technology industry here grows rapidly. "Here in Shenzhen you got more in touch with the technology stuff when compared to Shanghai, like AI, programming, robotic and other latest technologies," Fall told Shenzhen Daily.
Shenzhen has always been a city filled with chances and hopes and it attracts young people with dreams to come. "Shenzhen is a fast-track city and it impacts me more than Shanghai does and the temperature is also fine like my country, so I think this is my place."
This year, he resigned from his job in Royole Corp. and started his own business, aiming to contribute to the expat community in Shenzhen with his profession. He and his friends registered a technology company and published a WeChat miniprogram, namely "Shenzhen Plus," which functions as a daily life guide for expats in Shenzhen. "It's like a guide for expats to navigate Shenzhen, mostly about entertainment." The miniprogram, by the means of computer science with digital technology, provides users with access to the latest information of recreational activities, jobs, news, and so on. Not only for expats, it's also for the locals who are interested in the expat community.
The miniprogram "Shenzhen Plus" is only the first product of his newly registered science-driven company, and there will be an app and a website in the future. Also, new technologies like AI will be used for the next stage. "Shenzhen is going to be robotic more and more, so I talked to my colleagues before to see if we can have something like machine learning," said Fall.
When talking about the future plan, he showed a determined look on his face. "The future market will not only be Shenzhen and China, but also outside China."