ON stage at the 10th Shenzhen Expats Chinese Talent Competition last year, Evgeniia Kozlova from Russia, better known as Jane by her friends, performed a traditional Chinese dance wearing pink Hanfu. Her beautiful movements caught the eyes of the audience and won the hearts of the judges, earning her second prize.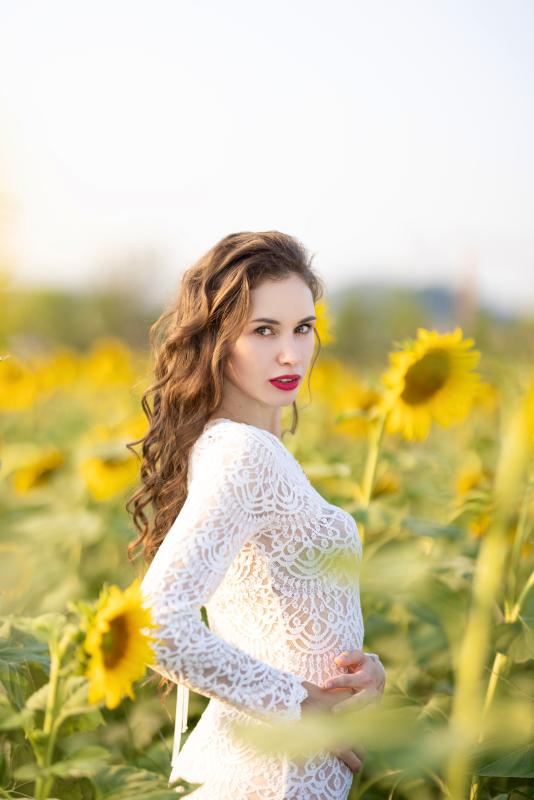 Evgeniia Kozlova
"I learned from my WeChat Moments about the competition organized by Shenzhen Daily and EyeShenzhen on the last day of application," said Jane. "Though I didn't feel ready for the competition at that time as there were specific requirements, I prepared my speech, recorded a video and submitted the application together with some photos."
One day when Jane almost forgot about the competition, her phone rang and it was a call from the organizers to inform her that she was in for the competition and needed to prepare a speech and Chinese talent for the final round.
"I was thinking what to do for the Chinese talent. Can I sing a song? No. Can I play a musical instrument? No. A dance? I have never danced Chinese dances. I urgently need a Chinese dance teacher and my Chinese friends helped me find a professional one. I learned Han and Tang Dynasties classical dance with her for about four classes. I had two weeks to prepare for the final but I got sick for one week," recalled Jane.
But dance is not something completely strange to her, as she comes from a dancing family. Her grandmother was a dancer who kept dancing even in her 80s, and her parents met each other within their dancing community.
Thanks to the insistence of her grandmother, Jane learned ballroom dance from 5 to 9 years old. Later, she took private classes to learn other dances. When she came to Shenzhen, she picked up dancing again, starting to learn bachata, salsa and then, with the competition, traditional Chinese dance.
Captivated by the charm, Jane started to really learn traditional Chinese dance this year. "I fell in love with a teacher when I saw her dance in a video for the first time. She is so elegant, exuding the charm of a real woman, and I want to be like her," said Jane excitedly, with her eyes glittering.
"Chinese dance is very hard. You need to have specific basics in your body. Your body has to be strong. The moves are really difficult. It's not hip hop, not zumba. It's a very serious thing which requires you to do some exercise. But the beauty of these movements is stunning. It freezes you and you can't move your eyes away," said Jane.
For Jane, at different stages of life, dance helps to maintain good physical and mental shape, and serves as a source of inspiration and energy. "It also helps you to express emotion, which is one of the keys to successful performance, especially in Chinese dance."
Getting better with Chinese and fascinated by the traditional Chinese dance, Jane has grown fond of the country where she studied and thrived. For the future, she hopes to stay in China for a long time and become a professional dancer.