Pyrography paintings by local artists are on display at Guangming District Cultural Hall. Entry is free.
The art of pyrography has been around for centuries. It is an age-old technique where a heated metal pen is used to burn wood, leaving behind a decorative pattern. Also known as wood burning, pyrography is a fantastic technique for skilled sketchers to try their hand at a different medium. The history of the craft dates back to the Egyptians and some African tribes, and in China it was known as fire needle embroidery. Throughout history, artists have been able to express themselves by creatively burning strokes into wood, leather and even gourds.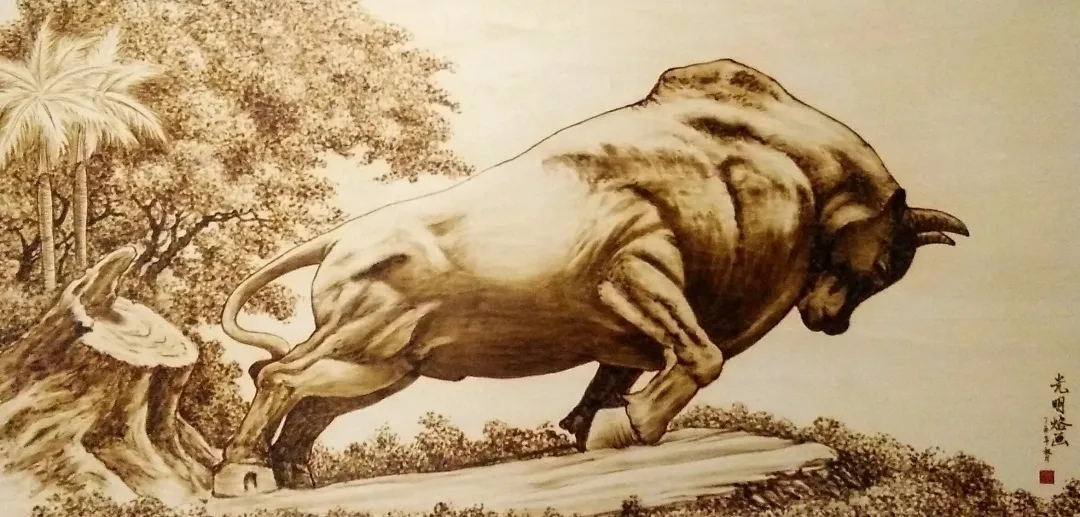 A pyrography painting. Photo from WeChat account "ZGYS_SZluohua"
Though pyrography can be practiced with any heated metal tool, different tips on modern wood burning equipment allow artists to experiment with a wide variety of brush strokes to create different effects. Solid tips — similar to a soldering iron — allow for big, bold lines, while looped nibs can provide fine shading. And by applying different pressure, pyrography artists can achieve different tones, from light brown to rich chestnut hues.
Light-colored woods are typically used as a canvas for pyrography. Beech, birch, and sycamore are perfect for showing off the artwork due to their coloring and light grain. Maple, pine, walnut, and oak are also popular choices.
A pyrography painting by Gu Kaicheng. Photo from WeChat account "szgmwhg"
Dates: Until Nov. 30
Hours: 9 a.m.-9 p.m.
Venue: Guangming District Cultural Hall (光明区文化馆)
Metro: Line 6 to Honghuashan Station (红花山站), Exit D