Italian manger Alessandro Bassotti had quite a busy day on Thanksgiving at Shark Bar in Futian's CBD, walking around, greeting and serving customers by himself, sometimes having a brief chat.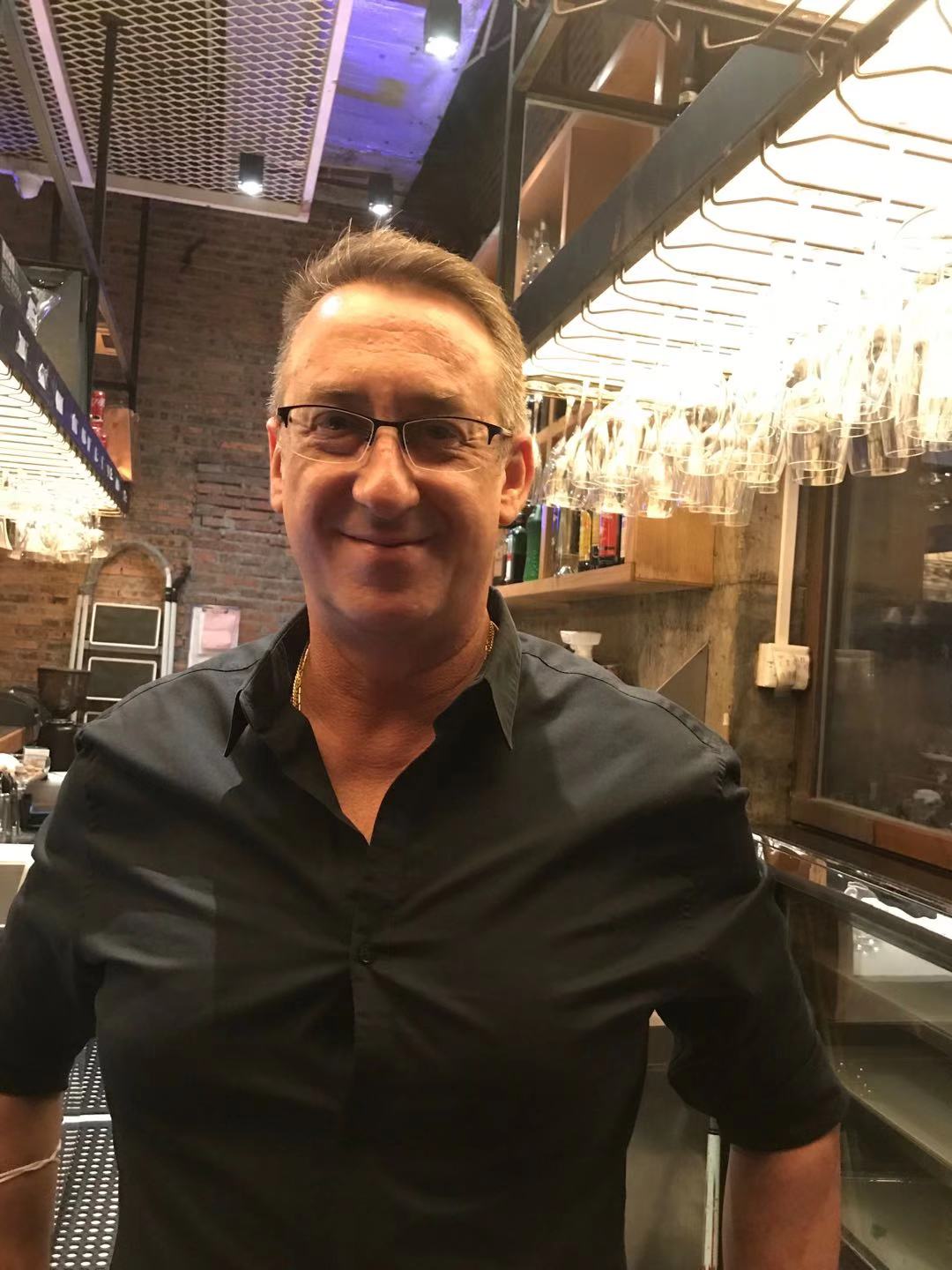 Alessandro Bassotti
However, he told Shenzhen Daily that business this year is not as good as past years: "We used to be extremely busy."
The Italian restaurant and bar used to have a large portion of international customers. But the business has been greatly affected by the COVID-19 pandemic.
"We had been shut down for one month, and then we found it very difficult to have customers back for the following three months.
"We have very few foreign customers now," he said. "For a while last month, we got quite a few customers coming from abroad, from the U.S., Europe, Japan and Australia. But after that, they stopped again because of too many cases abroad."
He adopted many strategies to cope with the situation and things have been getting a little bit better in recent months.
Alessandro said they prolonged working hours and switched their focus more on the bar side to attract more night people and bar people. "We stay open till 2 to 3 a.m. on weekdays and on weekends, we go to 4 to 5 a.m.," he said.
They reduced the number of bars and kitchens to save on costs.
They also had promotions like: happy hours, ladies' night, cheaper deliveries, many wine dinners, themed parties, and events in cooperation with the Italian consulate and chamber of commerce.
"People are not willing to spend much, so we changed menus, we make smaller menus and cheaper menus," Alessandro said.
He hopes the next year will be better with more and more people getting vaccinated.
The Italian manger, originally from Milan, hasn't been back home since June 2019.
"My family members in Italy are not worried about me because China is safe now. But I am very worried about them as the situation back home is much more serious."
When he first came to the city, Alessandro was surprised to see the lavish nature of costal Guangdong and the modern city.
"Shenzhen is an ultra modern city, built in the last 40 years, Milan is an ancient city. Everything in Shenzhen works better and faster than Milan, from public transportation to express ways. What I miss most is the feeling of history that everywhere in Milan has — you feel it when you take a walk downtown."
He loves swimming and here in the city he is pleasantly surprised by the great swimming facilities like Futian Sports Park.
"My son and wife love swimming too, so as soon as we can, we go to the beaches. We also like to walk in the parks, and often we go to Huizhou lakes and seaside beaches."