Love often makes people do crazy things and that's true of Payal Khemlani in her daughter's eyes.
After her father's death in mid-August, Payal Khemlani, a 45-year-old Indian who had relocated to Shenzhen with her family in July 2004, decided to leave for Bangalore to see her mother, undaunted by the fact that India was a high-risk place for COVID-19 and that there was a shortage of international flights.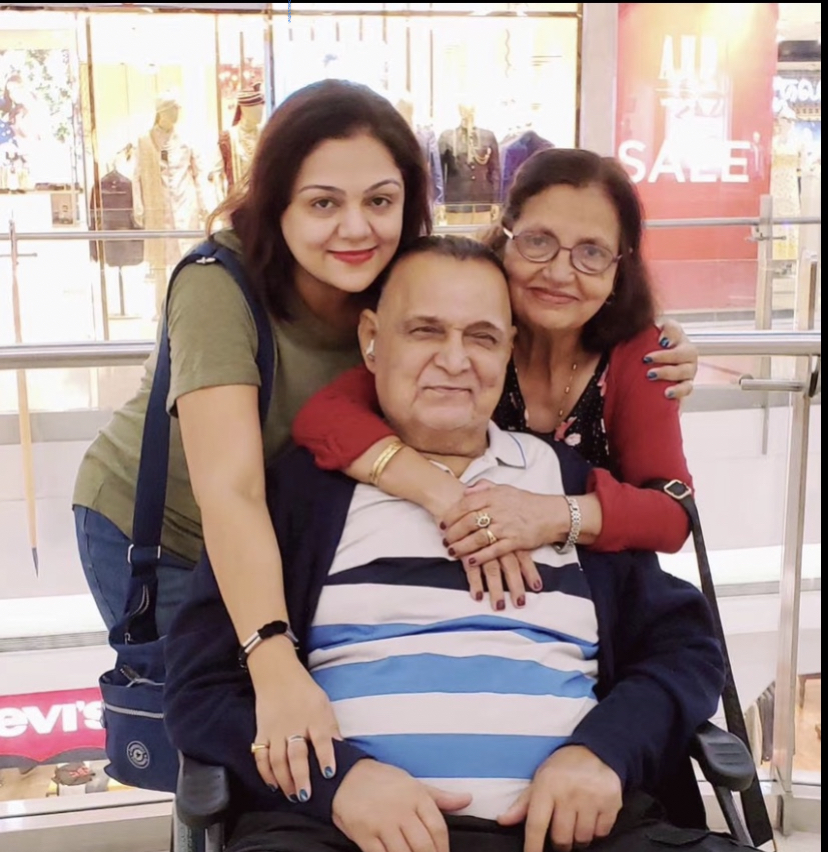 Payal Khemlani (L) and her parents. Courtesy of the interviewee
"Multiple emails and phone calls were made to so many different airlines and airports, and after days of research she found a way — but it was not going to be easy," Diya Vinod Khemlani, Payal Khemlani's daughter, told Shenzhen Daily in an interview Thursday.
"The only way she could get there was to cross into Hong Kong, quarantine in a hotel and apply for an exemption based on humanitarian grounds. Luckily it was granted and she was on a flight to Bangalore through Dubai."
After spending about a month in Bangalore packing up all of their stuff, Payal Khemlani and her mother found the only route available to come back to Shenzhen — going to Manila first to wait for a chance to fly to Hong Kong. They were placed under quarantine for three days on arrival in Manila and later made it to a relative's house.
There were no flights to Hong Kong until Nov. 21, which marked the third month Payal Khemlani was away from home. After landing in Hong Kong, she quarantined for 14 days, and then traveled to Shenzhen and quarantined for another 14 days. Finally, on Dec. 21, she made it back to her home.
"I never knew how strong a person could be till I saw my mom go through all of this for love," Diya Vinod Khemlani said. "With her strength and courage she was there for her mother every step of the way. She never broke down. She fought through all the odds, traveling to four countries and having 16 nucleic acid tests which were all negative, and finally making it back as our Christmas miracle."
Payal Khemlani said she never worried about her safety before and after, and her main concern was to take care of her mother and fulfill her responsibility. She said the support from her family members, especially her husband Vinod Khemlani, was a source of her courage and strength.
The younger Khemlani said her mother gave her a whole new definition of love: a spirit lives in those who love, and she aspires to be like her one day.
"I wanted to share this story today to give all of you a ray of hope through this tough time of COVID," she said. "Throughout this year of COVID and craziness here's a piece of advice I can give you: Let love guide you. It's the strongest spirit anyone could have."