Decorating a new home can be laborious and expensive. If the new apartment is not beautifully finished, you won't be left with much choice but to either live with it or to pay even more money to improve it. With VR (virtual reality) software, however, things can be immensely different. Just put on a headset and you'll immediately be "transported" into your apartment where you can "walk" freely and examine every single corner of the newly decorated home, months before the decoration workers begin to turn the interior designers' decor ideas into reality.
For Spanish businessman Guillermo Gago, you have just entered the "world of architectural visualizations." "The VR experience is created to help people review the design, materials and details in a visual space and solve possible issues and problems before the construction phase starts," Gago said.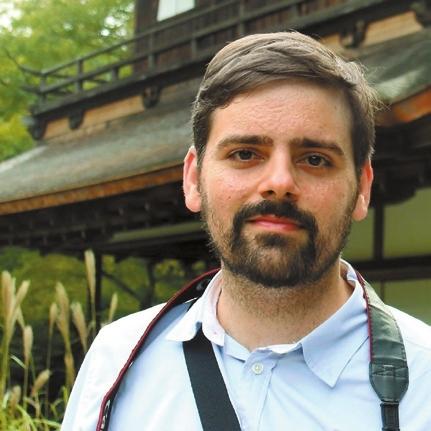 Guillermo Gago
Gago came to Shenzhen in 2010 as an architectural designer. He decided to change his "professional direction" in 2015 when, in his words, "there was a big hype about VR." Three years later, he set up a company engaged in the VR industry, merging two things he loves to do, architecture and visualization technology. "Of course it wasn't easy but I really enjoyed it," he said.
The Spaniard regarded Shenzhen as "a perfect location" for his software startup. "Shenzhen is well-known as a place for hardware and it is fast becoming a place for software," Gago said.
At present, their clients are mostly property developers and architects, according to Gago. Having practiced as an architect for years, Gago is in a much better position to understand their clients' concerns and therefore can communicate with them in a more effective way. Along the way, he has helped members of his team who either only knew about architecture visualization or only knew about VR from video game tech to become "a new kind of specialist."
Gago is proud that the 3D graphics created by his team can indeed bring some extra value to their clients.
One of the anecdotes that Gago likes to share with others is as follows: Their clients noticed there was something wrong while undergoing a construction inspection. They checked the construction drawings and it proved they were right. There was a problem and the constructed ceiling wasn't correct. They stopped the construction and corrected it immediately thanks to their previous experience in VR where they already experienced the space with its real proportions.
Like many other enterprise leaders, Gago was forced to turn to video conferencing to stay connected with his colleagues and clients during the COVID-19 pandemic. Exhaustion caused by hours of video calls only helped reinforce his belief that the future of video communication could be in VR software, which helps deliver more natural interactions. Therefore, he and his team have expedited development of the virtual video conferencing app as part of their efforts to "embrace the new trend."
"We are working with tools to create avatars that resemble our users, to track their facial expressions and gestures to bring them inside the virtual world," Gago said. "VR video conferencing will become a more complete communication than a video call."