How would a newcomer explore the city and make new friends? Paul Holt, a Scottish man in his 30s who came to Shenzhen two years ago after receiving a physics teacher's position at the Shenzhen College of International Education, chose to join the hash group to start his journey in Shenzhen.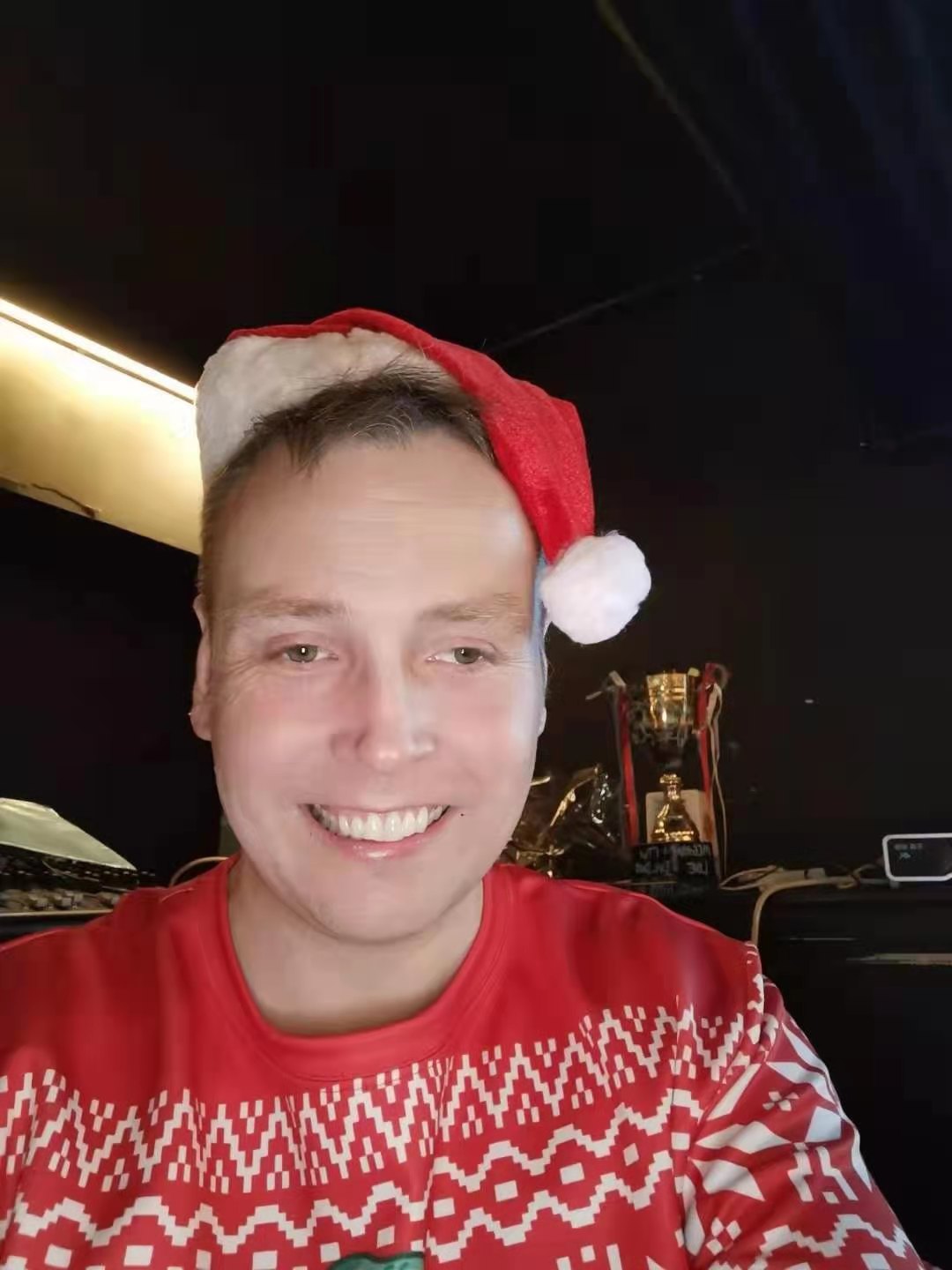 Paul Holt
"When I first came to visit Shenzhen, I went to the hash," Holt said.
What Holt said is a hiking social group called Shekou Hash House Harriers, one of the 2,000 Hash House Harriers clubs in the world. Each one of them are separate but doing the same thing.
The Shekou hash has led the participants, or hashers as they put it, to visit different places around Shenzhen.
"Every Saturday we meet in Shekou at 1 p.m. We take a bus somewhere around Shenzhen. For example, we might go somewhere near Wutongshan [Wutong Mountain] or Meilin Reservoir, or somewhere very beautiful with a nice hike," Holt said.
You might say there's nothing special from the common hiking groups, but undisclosed destination is what makes the hash group outstanding. Not until Saturday will the hashers know where they would go. Even when after the initial gathering, the exact trail is still a secret.
The trails would be laid by "hares" who leave some marks, using flour or chalk, to lead the hashers to the end of the trail. Every week they have different hares. And they bring in different themes for the hikes.
Being a hare, Holt once planned a hash to Wutong Mountain with a Scottish style. "I got a kilt on the Internet, a Scottish-like dress. I just made the whole event like a Scottish theme," he said. He planned three trails for the Wutong Mountain hike, and each of them was named after Scottish food, such as haggis.
This group could also be attractive to beer lovers. "The hike can be quite challenging, but in the middle of the hike, we have a beer stop where we can drink some beer. It's got a funny slogan called: 'a drinking club with a running problem,'" Holt said.
There is always a beer stop in the middle of the trail. And at the end of the event, they will form a circle for everybody to tell stories about the hike and have more beers.
"[While] hiking with someone for three hours, you can quickly become their friends, [because] you're climbing together and talking together," Holt highly recommended the hash activities. "It really helped me a lot when I came to China, because I didn't know any Chinese and everything was unfamiliar."
Staying in China, Holt also tries to pick up the local language. He started a Chinese corner, intending to find a local place and interesting ways to learn Chinese.
Unlike traditional language corners that just talk about one topic, Holt tries to come up with various themes and do fun activities for each session.
"We are kind of a cross between a corner and a language exchange and like a group lesson," Holt said.
"Every Tuesday we have a Chinese corner. We do different fun activities to help foreigners to learn more about Chinese language and culture. And we also invite Chinese friends to come along," he explained.
Holt and his Chinese teacher alternate organization of the event every week. They have brought many fun activities to the language learners. For example, the learners created a movie set and did a drama, and created their own inventions and tried to sell them to the other participants.
They once played a role-play game to separate the participants into suspects and police officers. Holt told them the bar had been robbed the other day, and the suspects were among them. So the suspects, always the higher-level Chinese learners, have to gather together to come up with their testimonies in order not to be found out by the police, who are always the lower-level speakers.
"It's a fun activity. Every level is learning, [and] everybody could join together," Holt said. He is dedicated to making the events friendly to participants of every level.
"The best part, [and] the most important thing for me about the Chinese corner is all about when they leave the Chinese corner, and they feel enthusiasm, they want to learn more about China, and they want to learn more about the language and the Chinese culture," he said.