With the current pandemic, we may not be able to travel to the Rocky Mountains or the Alps to enjoy the fun of skiing, but Chongli, only a bit over a three hours' drive from Beijing and with its snow cover lasting for over five months, is without doubt a nice option for skiing.
Located between 40 and 50 degrees north latitude, the same as the Rocky Mountains and the Alps, Chongli is one of the largest ski zones in China and also the most ideal natural ski area in the country. It will also serve as the host for the 2022 Winter Olympics.
Currently, Chongli is home to seven ski resorts with different features. In this article, we will introduce these resorts, providing nice options for you.
Wanlong Ski Resort
The highest altitude of Wanlong Ski Resort is 2110.3 meters, with a vertical drop of 550 meters and a total area of 2.3 million square meters of wild snow in the woods.
As one of the oldest ski resorts in Chongli, Wanlong Ski Resort enjoys the best skiing resources thanks to its advantageous location. It's the only ski resort in Chongli that faces the north. The snow quality here is good and the wind is minimal. The snow duration is long, and the skiing time is the longest in Chongli every year.
The snow trails in Wanlong Ski Resort have high levels of difficulty, so it's more suitable for veteran skiers. There are 22 advanced ski trails, six medium-level ones and four elementary ones. Among them, six trails have been recognized by the International Ski Federation.
Genting Resort Secret Garden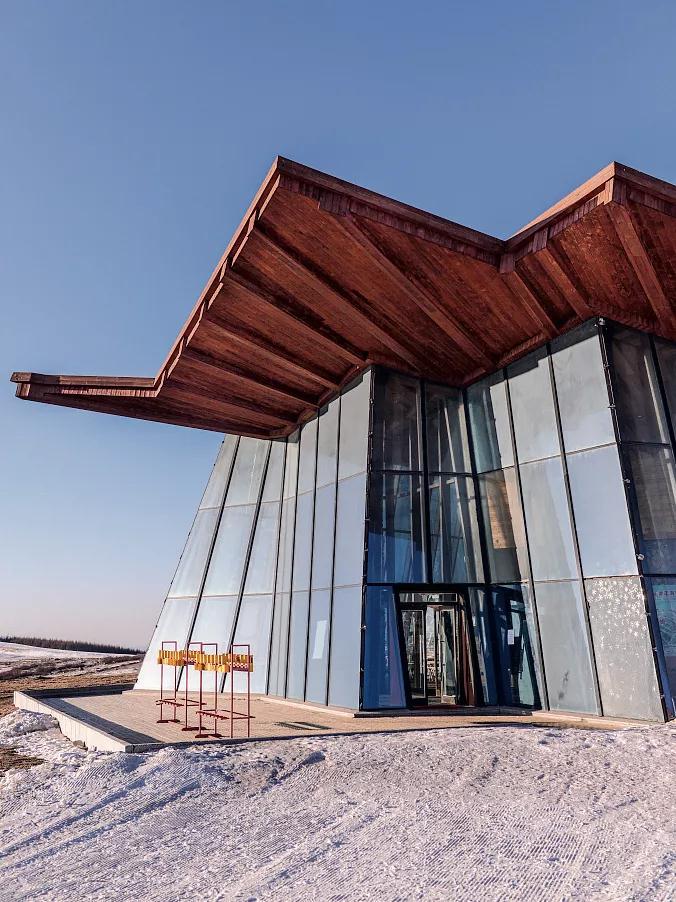 Genting Resort Secret Garden is located in Chongli District, Zhangjiakou, Hebei Province, in the midst of the Dama Mountain Range where Taihang Mountain meets Yanshan Mountain. Cool and fresh mountain air, crystal blue sky and the unique natural snow condition have made this place the most popular all-season resort around Beijing.
Currently still under construction, the total investment exceeds 18 billion yuan (US$2.8 billion) within 100 square kilometers. Once fully developed the mountain resort will boast 88 slopes with runs totaling more than 70 kilometers and 22 high quality European engineered lifts with a total length of 30 kilometers.
Upon completion in 2022, it will become a multi-function eco-tourism leisure and health resort, with an annual capacity of 1.8 million visitors.
Currently it has 41 ski trails, including 13 advanced ones, 20 medium-level ones, two elementary ones and six Olympic trails.
Thaiwoo Ski Resort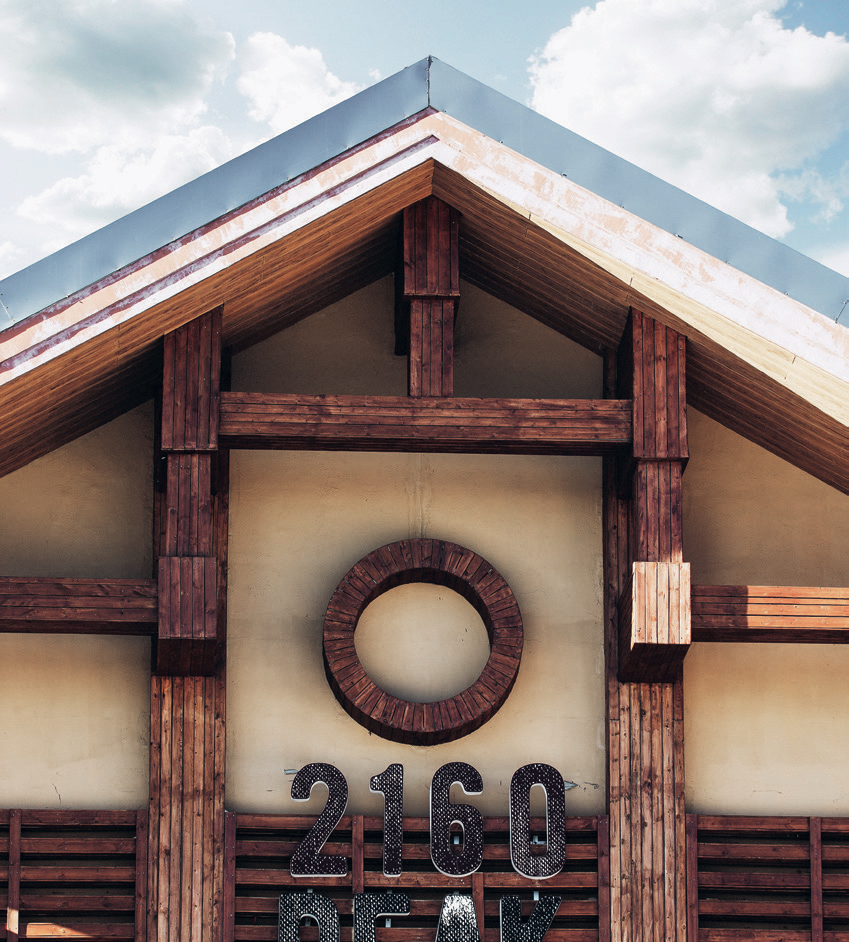 Located in Chongli District, Thaiwoo Ski Resort is blessed with the Jade Peak (Yushi Liang) with an altitude of 2,160 meters and a vertical drop of 510 meters. The resort features a year-round average temperature of 4.2 degrees Celsius and a snow duration of 150 days.
With a total area of 400 hectares, Thaiwoo Ski Resort has 200 planned ski trails amounting to a staggering 138 kilometers in length.
For its first phase, there are a total of 31 ski trails named after different dances including rumba, waltz and tango. The ratio of elementary, medium-level and advanced trails are: 3:4:3.
Fulong Ski Resort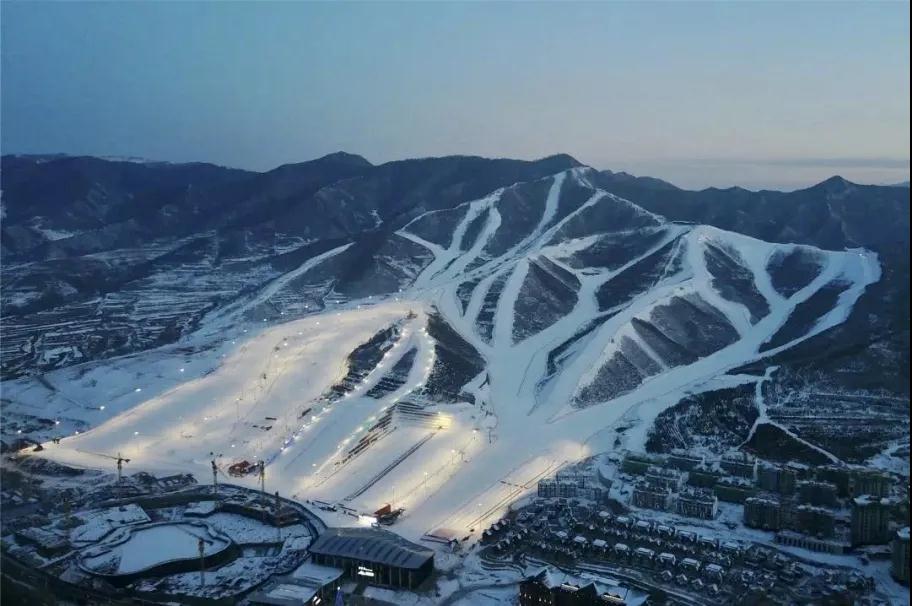 Fulong Ski Resort is the closest resort to the downtown area of Chongli District. Whichever hotel you stay in Chongli downtown area, it will only take you less than 15 minutes to reach the resort, so skiing lovers can readily treat their taste bud and refill their stomach after skiing.
The newly-built snow park enjoys 45,000 square meters, fully equipped with advanced and luxurious facilities. The landform park, designed by a top international park design team, consists of advanced-level, medium-level and elementary areas, satisfying different needs of skiing lovers. The resort is also open at night, so skiers can also experience the charm of skiing at night.
There are a total of 42 ski trails. The ratio of elementary, medium-level and advanced trails are: 3:4:3.
Cuiyunshan Galaxy Ski Resort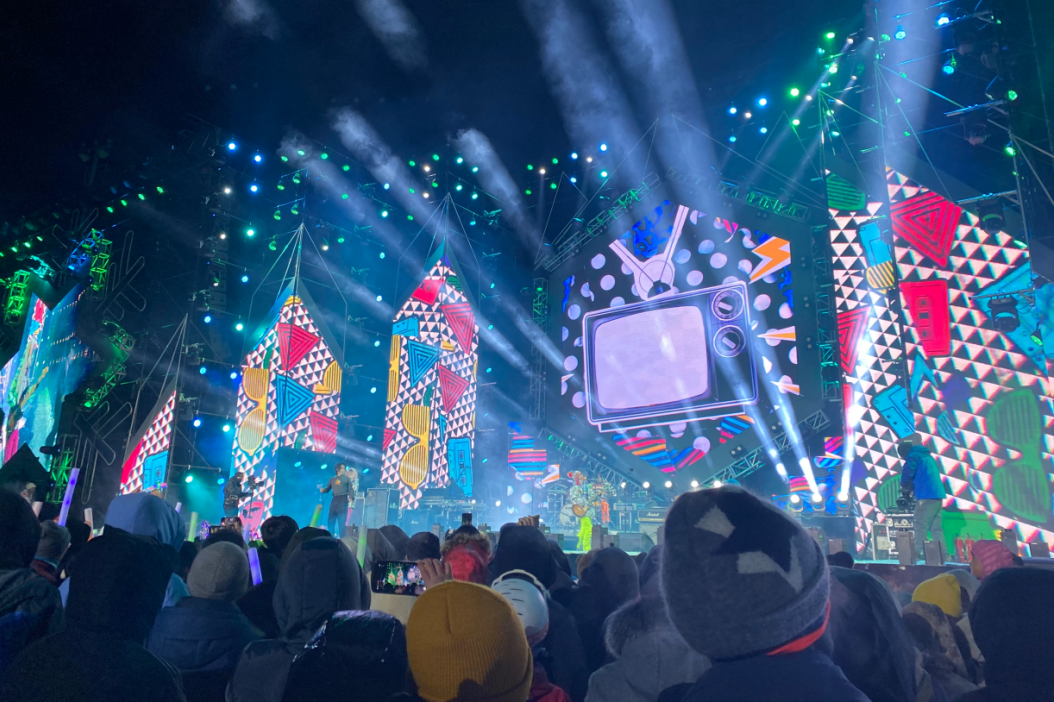 Cuiyunshan Galaxy Ski Resort is the youngest among the seven ski resorts of Chongli. Thanks to its unique geographical location, the snow park features suitable temperatures and static wind. The first-phase snow area reaches 300,000 square meters, with the total length of ski trails reaching more than 10 kilometers.
With the exclusive children's teaching area and a professional teaching system, the ski resort is an ideal place for skiing lovers to learn and practice. It's also a nice option for families to have fun together.
The resort is rich in forest resources and its snow cover lasts for about four months. The snow trails are named after the 12 constellations. The trail named "Virgo" is an elementary trail starting from the top of a mountain and ending at the foot of the hill. The total length reaches 1,830 meters.
There are a total of 12 ski trails, including three advanced ones, six medium-level ones, and three elementary ones.
Dolomiti Ski Resort
Surrounded by nine mountains, Dolomiti Ski Resort has natural snow that is 1.5 meters deep and persists for more than 150 days. Currently the ski trail area exceeds 300,000 square meters.
As the first foreign-funded ski resort in Chongli, Dolomiti inherits the 100-year-old industrial experience and professional operation concepts found in Italy. It provides the romantic, elegant and fashionable living style of Italy.
Apart from professional trails, the resort is also equipped with different snow amusement areas such as the children's amusement park and the forest chasing trail. It's also a national ski training base. There are a total of 10 ski trails, including advanced ones, medium-level ones, elementary ones, a wave trail and others.
Changchengling Ski Resort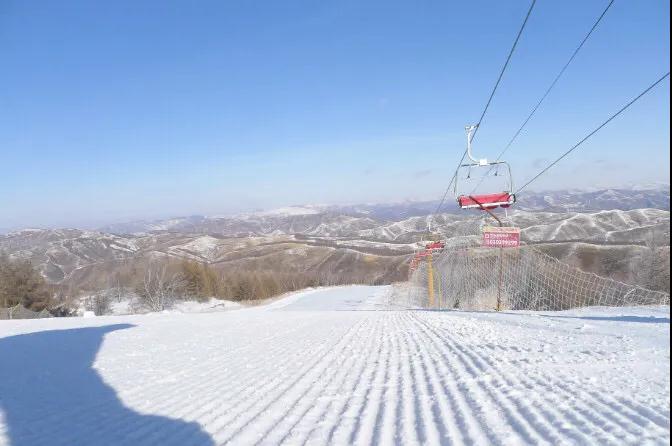 As a long-standing ski resort, Changchengling Ski Resort hasn't gone through any expansion over the years. It mainly serves as a training base for athletes. For average skiers, it may not be very much fun.
Covering an area of about 98 hectares, the base is only a few kilometers away from the snow sports site of the 2022 Beijing Winter Olympic Games, and it has a similar climate as the site. There are a total of four ski trails of different levels.