The China Printmaking Museum is exhibiting its collected silkscreen prints, including artworks by Andy Warhol and Tadanoro Yokoo, at the "Mapping Printmaking" exhibition.
Silkscreen printing is a printing technique where a mesh is used to transfer ink onto a substrate, except in areas made impermeable to the ink by a blocking stencil. One color is printed at a time, so several screens can be used to produce a multi-colored image or design.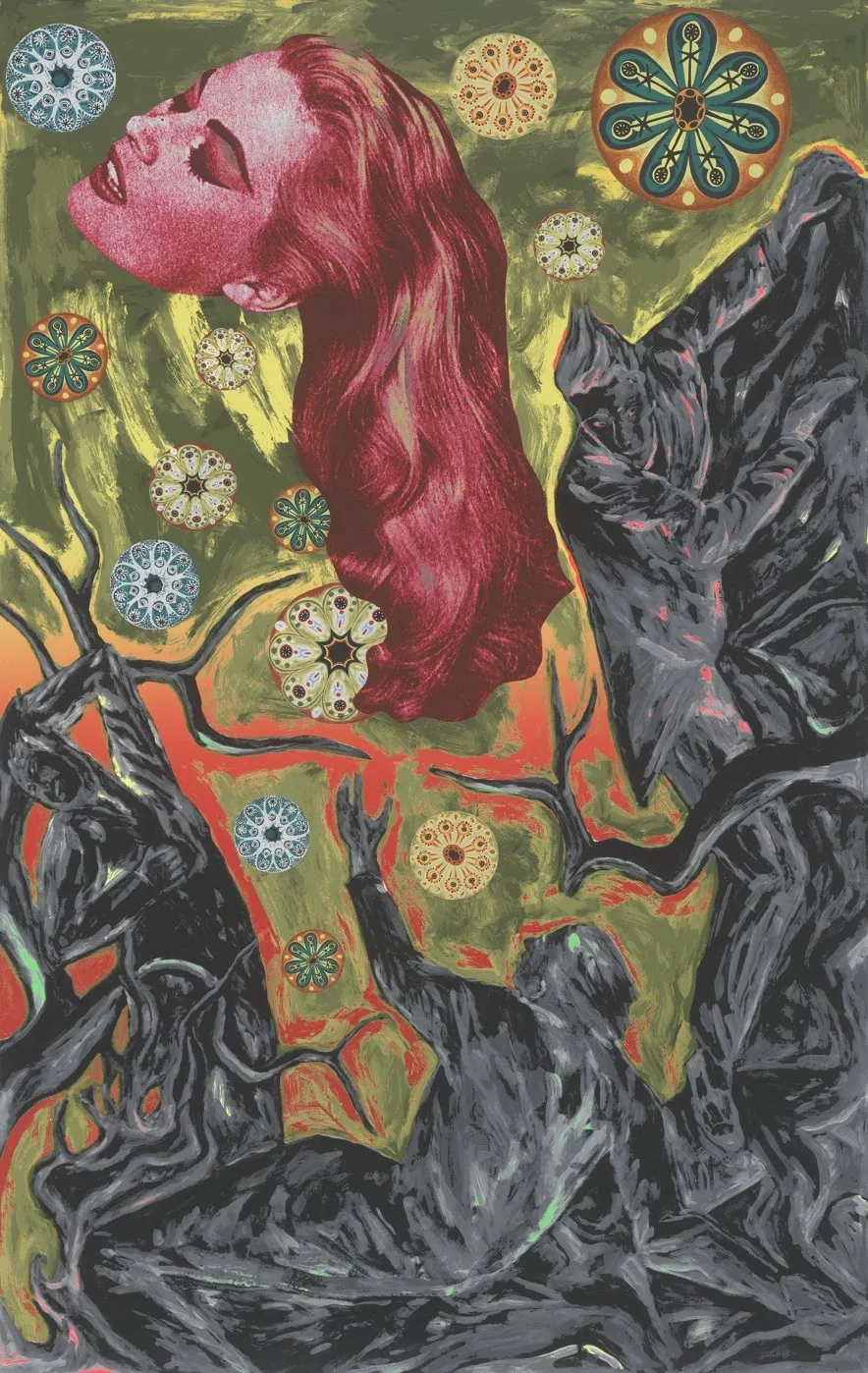 A print by Tadanoro Yokoo. Photo from China Printmaking Museum's WeChat account
Yokoo is a Japanese graphic designer, illustrator, printmaker and painter. In a playful and dazzling signature style, Yokoo manifested frequent engagements with visual and cultural elements from both within Japan and overseas in his works.
Warhol was a leading figure in the visual art movement known as pop art. His works explore the relationship between artistic expression, advertising and the celebrity culture that flourished in the 1960s, and span a variety of media, including painting, silkscreening, photography, film and sculpture. Some of his best known works include the silkscreen paintings "Campbell's Soup Cans" and "Marilyn Diptych," and the experimental films "Empire" and "Chelsea Girls."
Dates: Until April 24
Hours: 10 a.m.-5 p.m., closed Tuesdays
Booking: WeChat account "GL_PRINTS"
Venue: China Printmaking Museum, Longhua District (龙华区中国版画博物馆)
Metro: Line 4 to Niuhu Station (牛湖站), Exit A and then take a taxi