FRANCIS KWESI HAGAN, who has served his community as a volunteer for 18 consecutive years, is well-known in the city's volunteering circle. His volunteering story has been constantly featured by local media outlets but he was rarely known as a grassroots contact between his home country – Ghana and China.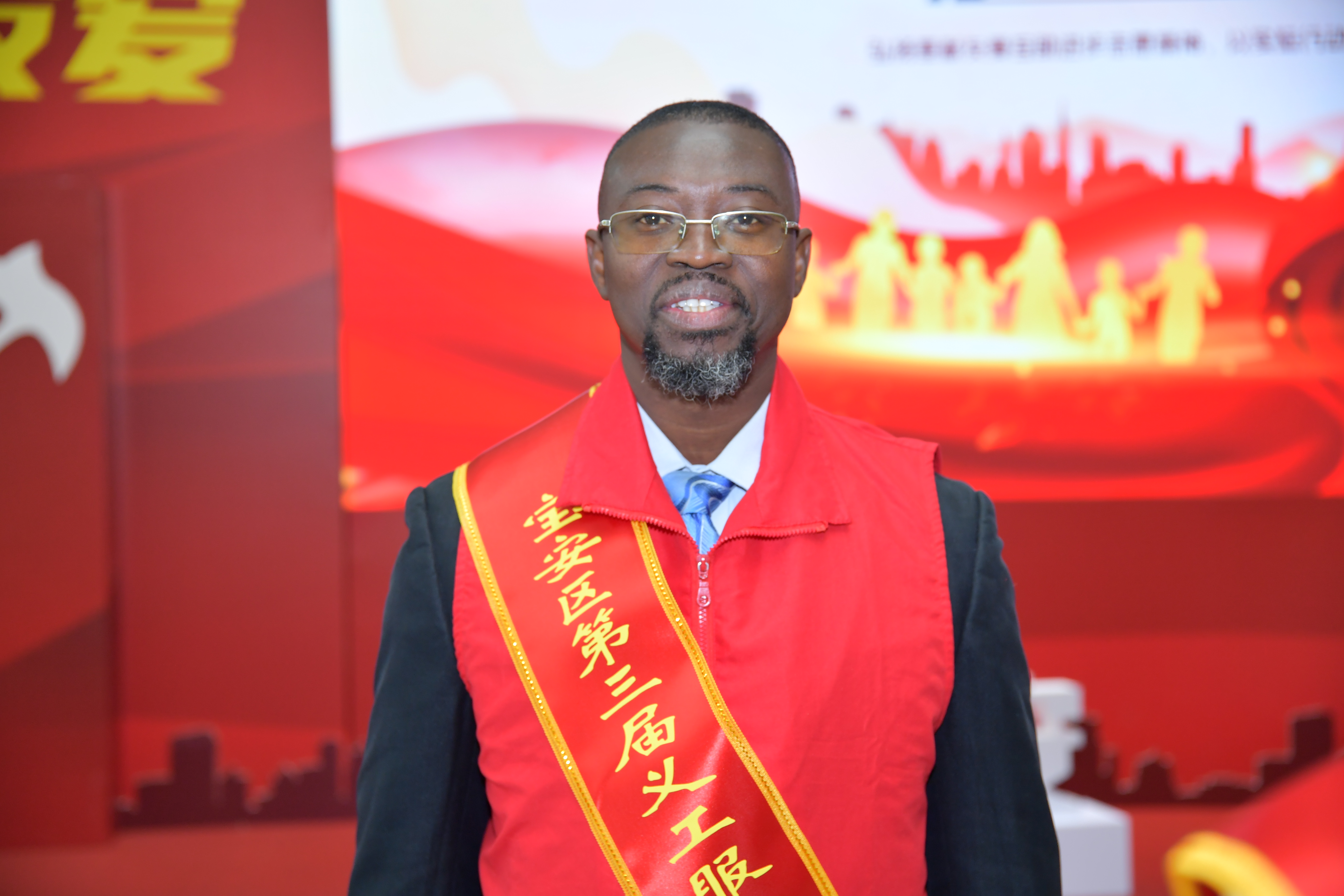 Francis K. Hagan
Hagan was elected as the president of the Ghanaian community in Shenzhen and its environs and has served as the public relations officer for Ghanaians in China. He also worked with the Ghanian Embassy to ensure the safety and welfare of Ghanaians here.
"Talking about helping Ghanaians to seek more opportunities in Shenzhen, not very much has been accomplished due to some limitations but there is a brighter future ahead because Ghana-China relations have stood the test of time for more than 60 years of diplomatic relations, besides Guangdong is designated to have closer bilateral relations with Ghana and the result is encouraging," he said.
"The government has granted a stay visa for a few Ghanaians in the city of which we are grateful and there are still a few others who qualify as teachers but struggling to get the visa to work in the education sector. A few others have been encouraged to set up their startup businesses to source products from China to Africa which is also a new area they are exploring.
"As I was assigned to see to local Ghanaians' safety and welfare, I have the obligation to ensure they abide by the laws, rules and regulations of the city, comport themselves and live here peacefully and contribute their quota to the peace, harmony and the development of the city in their own diverse ways while pursuing their dreams in Shenzhen," he added.
Hagan said he desired to win the support from the local government to build an African-Chinese friendship museum, which will retell the story of a historic relationship that existed way back in ancient times through trade along the Nile River in Egypt. He hoped such a museum will educate the younger generations about a sincere connection between Africa and China.
"Aside from depicting the true friendship, it would improve the knowledge of the younger generations about African cultures and the bilateral relations between Shenzhen and Africa. I wish there would be an opportunity for Qianhai and Haiyu community [in Bao'an] to assist in this area as this landmark would give us the opportunity to showcase some of the African designs, technologies and arts," he said.
Hagan won the Medal of Rose, the highest award of volunteerism in Bao'an District. He is one of the leaders of Bao'an International Youth Volunteers Service Station and a teacher of C-UK College Shenzhen. He was invited by the Qianhai authority to assist them in constructing a new international volunteer service station.