"The New Paintings of Flowing Water and High Mountains — He Xiangning and the Beijing Art Circle in New Chinese Time," a new exhibition featuring works by He Xiangning (1878-1972) and other Chinese masters, such as Qi Baishi and Xu Beihong, reveals these masters' artistic attainment and their connections.
He's paintings on paper or silk scrolls mainly portray plum blossoms, pine trees, lions, tigers and landscapes yet convey a courageous, heroic spirit. Her style was influenced by the Lingnan School of Painting, a modern school of Chinese brush painting in South China and she also retained sensitivity for the delicate colors and meticulous brush strokes in Japanese painting. Thus, her landscape paintings are imposing and profound, her animal paintings are smooth and impressive, and her flower paintings are elegant and exquisite.

A 1914 painting by He Xiangning.
A native of Nanhai in Foshan City in central Guangdong, He was born in Hong Kong and married revolutionary Liao Zhongkai in 1897. In 1903, the couple went to Japan and He studied landscape and flower painting at Tokyo Women's Arts School (today's Joshibi University of Art and Design) and then continued to study animal painting under Japanese artist Raisho Tanaka. While in Tokyo, the couple met Chinese revolutionist Sun Yat-sen in 1903 and then devoted themselves to China's revolution and women's rights. After the founding of the People's Republic of China in 1949, He moved to Beijing and served in a number of high-ranking positions.
At the exhibition, visitors can admire a number of collaborative paintings by He and some Beijing-based masters. These paintings are typically large landscape paintings but every object in a single piece is neatly presented. Each master brought out his or her best and finally formed a harmonious piece of art.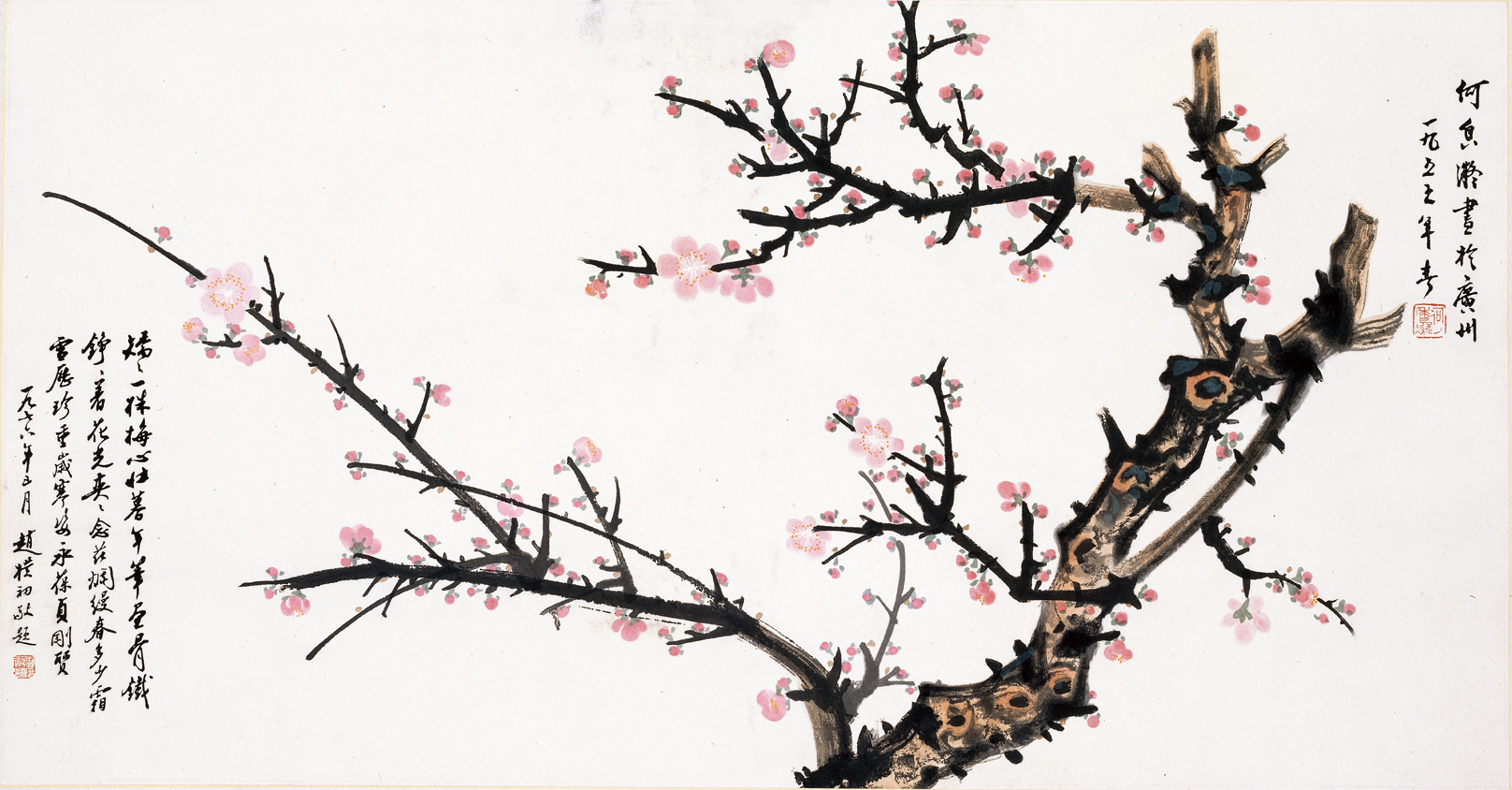 A 1953 painting by He Xiangning.
The Beijing Fine Art Academy also offered paintings created by noted Beijing artists that He associated with for the exhibition. Some 1950s-1960s paintings depict the early construction in New China. Old photos are also presented to narrate the stories of these magnificent artists.
Dates: Until May 30
Hours: 9:30 a.m.-5 p.m., closed Mondays
Booking: WeChat account "hxnartmuseum"
Venue: He Xiangning Art Museum, Nanshan District (南山区何香凝美术馆)
Metro: Line 1 to OCT Station (华侨城站), Exit C