Artisan baking means breads are made in relatively small batches by people for whom baking is not just another job, but a labor of love — in the old style with no preservatives. This is how it is done by Ivan Makartsov and his team.
Ivan Makartsov, who first came to Shenzhen from Russia in 2012, has been learning Chinese language and culture for many years.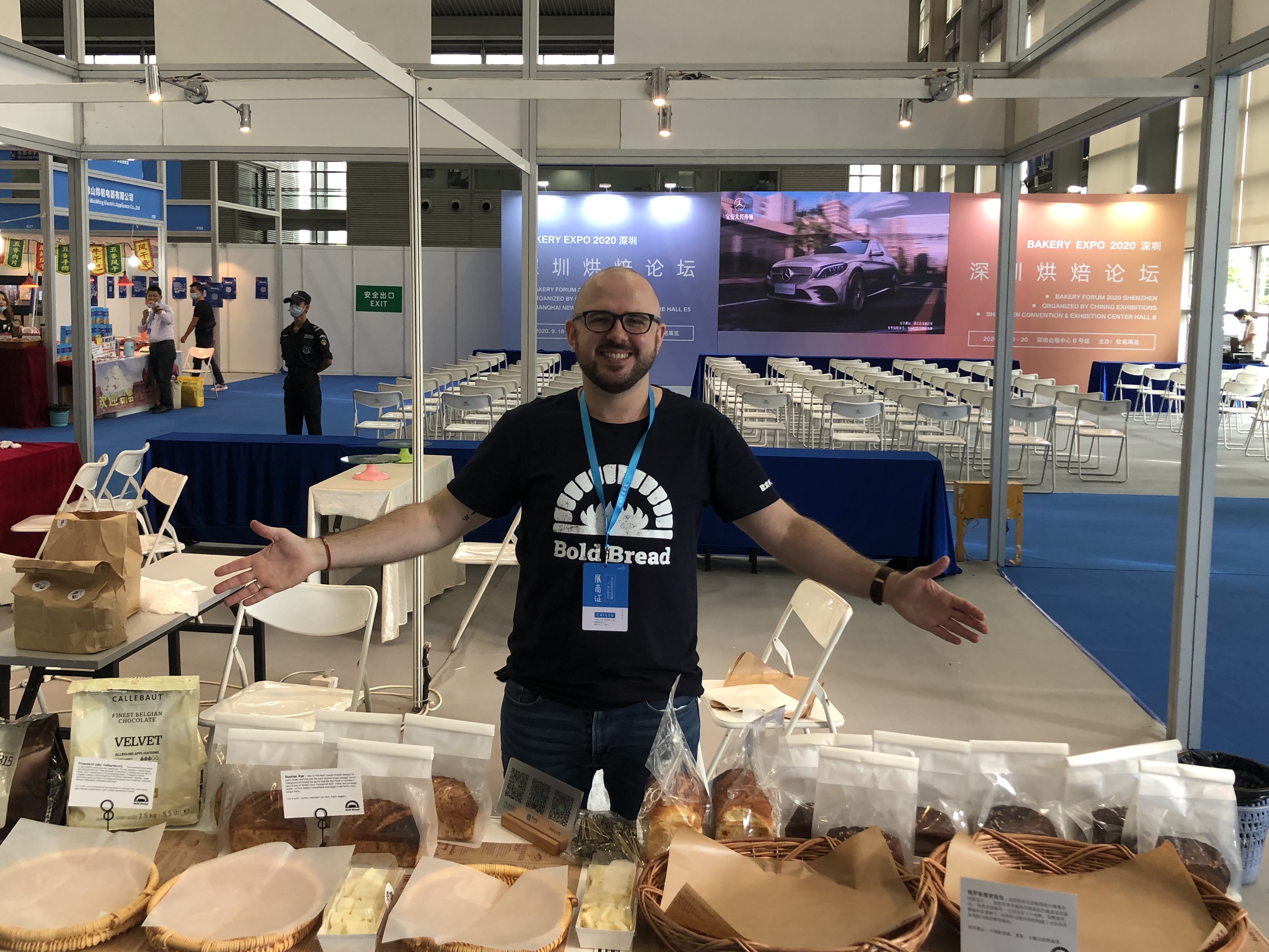 Ivan Makartsov
2020 marked a turning point for his career because he quit his job in a consulting company and decided to open a bakery. Makartsov had been perfecting his craft for years to be well prepared for his future career in baking, but it was still a new field for him. "I was studying thoroughly. I read a lot of books about baking and did a lot of research."
With his wife, Amber Li, he opened the first bakery, named "Bold Bread," and then went on to team up with Alexander Bachurin and Sergey Filatov, his partners in baking. Together, this team of four managed to not only deliver high-quality products but also grow to the point where they now are opening a second shop. "No matter how talented you are — in baking business, you can never do it alone, only a great team can achieve high-end results," said Makartsov.
To offer customers quality and delicious products, Makartsov, together with his team, insists on making hand-made breads.
The secret of delicious, fragrant breads is time. "Our breads go through 12 to, sometimes, 36 hours fermentation period, which allows them to get beautiful flavors," Makartsov said. For the Bold Bread team, baking is never an easy thing to do. Makartsov, however, enjoys baking because of his passion for it. "Baking business is really hard, we sometimes work 12 to 16 hours shifts, but I really love it," Makartsov told Shenzhen Daily.
During the COVID-19 pandemic, his bakery became busier than before, since a lot of expats chose to stay in Shenzhen rather than return home. Therefore, breads with the taste of home relieved their homesickness. "We have customers from all around the world," Makartsov explained.
With quality breads and caring service, Bold Bread bakery business is going smoothly and the second bakery will be opening soon.