A railway linking Nyingchi and Lhasa in the Tibet Autonomous Region is expected to open by the end of June. It is a section of a line that will eventually connect Sichuan Province and Tibet.
The Lhasa-Nyingchi railway is 435 kilometers long, 75 percent of which are bridges and tunnels. It starts from Lhasa South Railway Station, travels along the Lhasa River, passes through Shannan City, Nang County, and Mainling County, spans over the Yarlung Zangbo River and finally reaches Nyingchi. The highest altitude along the railway is 5,136 meters above sea level.
The railway will shorten the trip between Nyingchi and Lhasa from one day to three hours. In addition, it will treat you a visual feast on any kind of beautiful landscape that you can imagine: snow-capped mountains, rivers, lakes, villages, temples …
Stop 4: Mainling County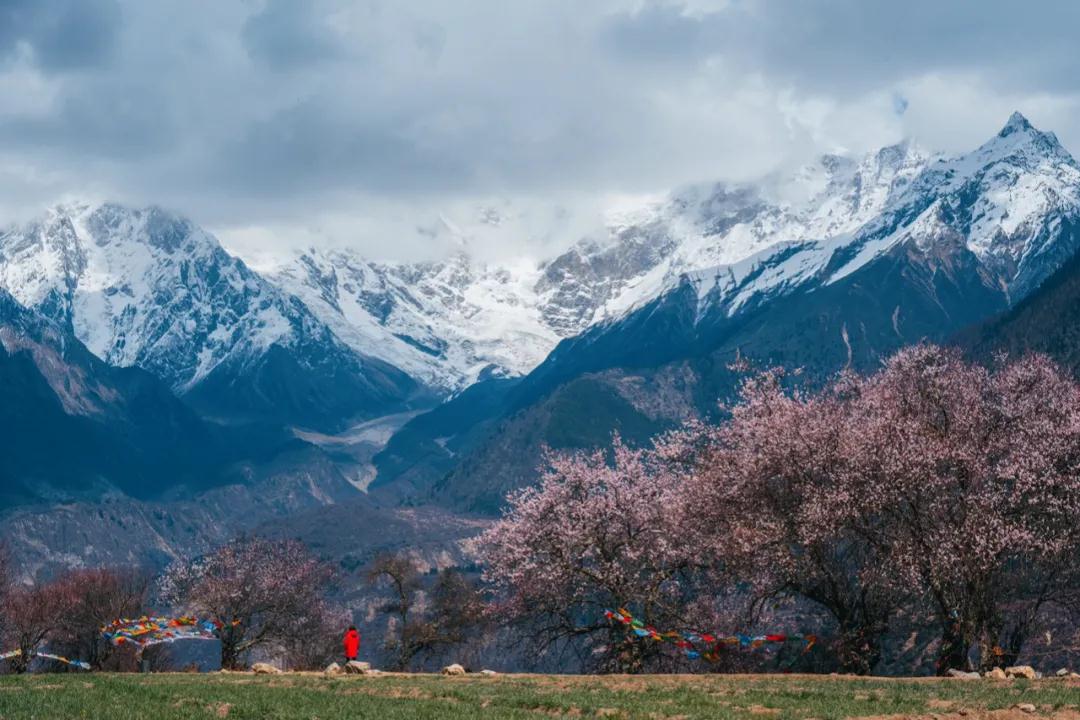 Located in Mainling County, Nyingchi City, Yarlung Zangbo Grand Canyon is the largest and deepest canyon in the world. The canyon is 504.6 kilometers long. It has an average depth of 2,268 meter, with the deepest point being 6,009 meters, which would be the height of a 2,000-story building.
With a length of 504.6 kilometers, it is slightly longer than the Grand Canyon in the U.S. Yarlung Zangbo Grand Canyon is home to many animals and plants rarely seen and barely affected by human influence.
Up till now, no one has successfully passed the most precipitous part in the core section of Yarlung Zangbo River. There, the valley is deep with roaring waters. The difficulty and danger make it the "last secret wonderland on Earth."
Traveling along the Yarlung Zangbo River, you will experience picturesque scenes like herds of cattle and sheep flocks grazing, verdant farmland, vast expanses of lands strewn with wild rosy peach blossoms, highland barley seedlings dotting around and snow-capped mountains in the distance.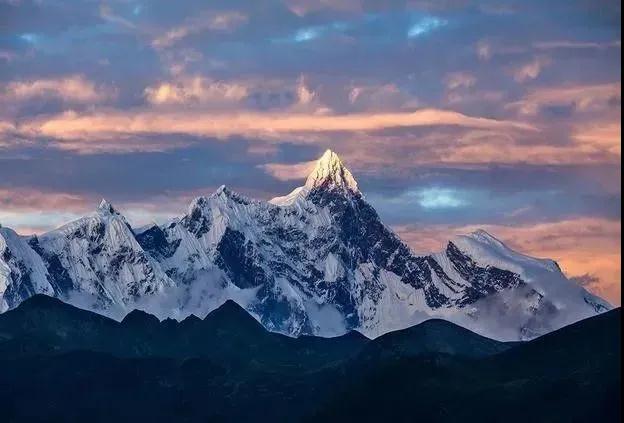 Named "the most beautiful snow-capped mountain in China," Namcha Barwa is a mountain in the Himalaya Mountain range. Its name means "a spear stabbing into the sky" in Tibetan and is regarded as the "father of all mountains in Tibet."
With its peak rising 7,782 meters above sea level, Namcha Barwa is the highest mountain in Nyingchi City and the 28th highest in the world.
As the huge triangular peak of Namcha Barwa is covered with snow and shrouded by clouds and mist all year round, it's not easy to see the peak. So it's also called Xiunyufeng, which means "a shy girl-like peak."
Stop 5: Nyingchi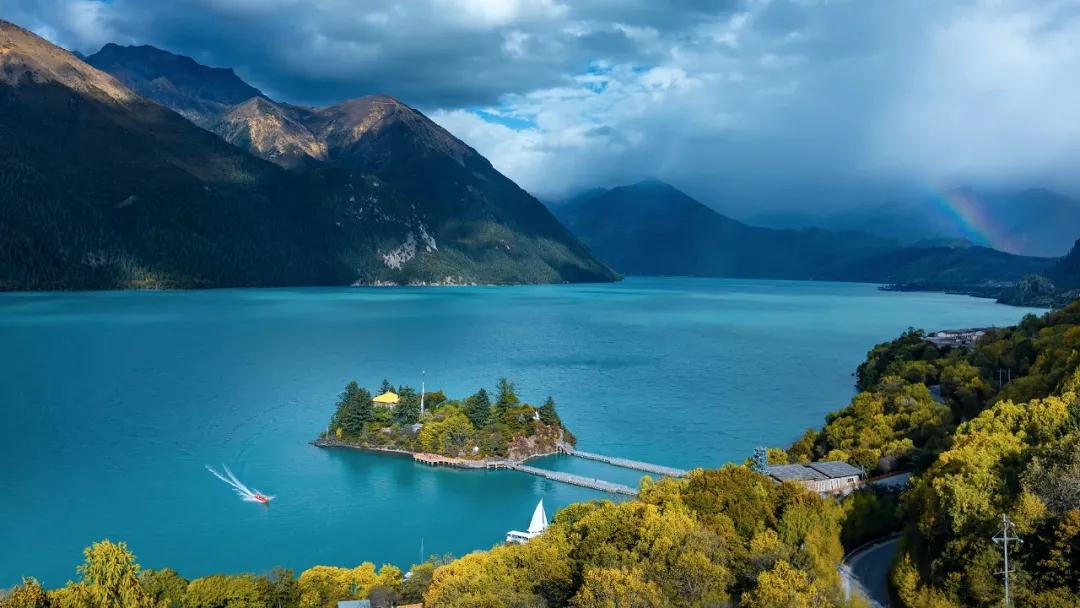 Galang Lake, located in the two ancient villages of Runa Village and Galang Village in the northwest of Bomi County, occupies an area of 15,000 square meters. Luxuriant mountains, snow-capped mountain peaks, towering ancient trees and folk houses with unique styles surround the lake. In addition, it's home to the ruins of the Galang Dynasty (560-1930s) and its descendants.
The beauty of the lake cannot be described in words. You have to be there and see it with your own eyes. Once you go there, you will understand what it means to "fall in love at first sight."
Basum Tso Lake (also called Cuogao Lake), which means "green water" in Tibetan, is located in Cuogao Village, Bahe Town, Gongbo'gyamda County, Nyingchi City. Like the meaning of its name, this green water is an emerald embedded in the deep valleys surrounded by snow-capped mountains.
Some people describe it as the "Switzerland in the East" hidden in the forest of Tibet, while others say it's the last wonderland on Earth. No matter which saying, the beauty here is recognized by all.
Lulang Town, with an altitude of 3,700 meters above sea level, is located along the Sichuan-Tibet Highway, 80 kilometers away from Bayi Town in Nyingchi City. The town is famous for its primitive forest.
Owing to its high altitude, Lulang is home to diverse natural scenery including snowy mountains, valleys, grasslands, glaciers, waterfalls and flowers. Basically every element of nature you can think of, you can find it here. The town is reputed as a "natural oxygen bar" and "a place for immortals."