If you are an early riser, you may bump into Chiranjib Chakraborty somewhere in the city taking photos or shooting videos. For him, the golden hour light is super important. Every time he plans to take photos or videos, he would wake up super early and reach his planned shooting spot at least two hours before sunrise or sunset, set his camera and wait, hence earning himself the nickname "sun runner."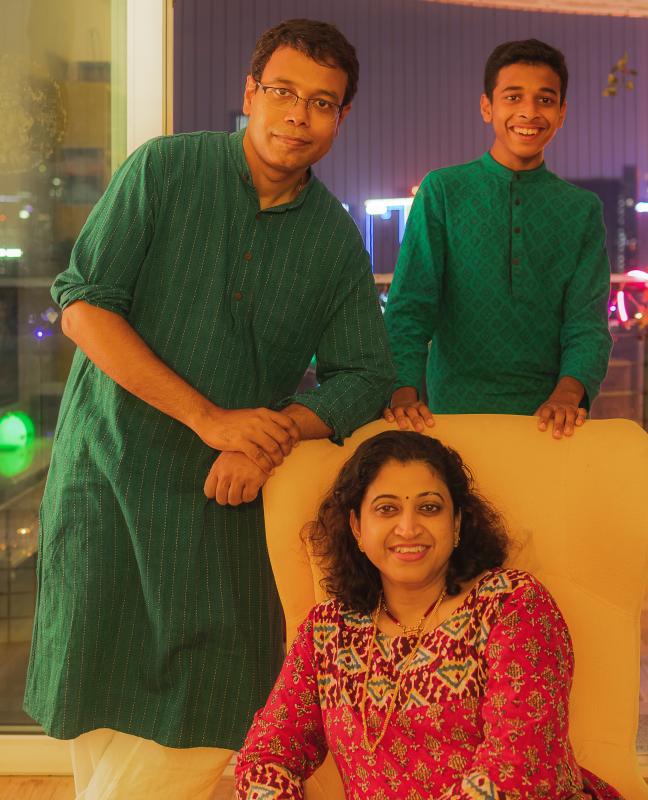 Chiranjib Chakraborty poses for a photo with his wife Sanghamitra and his son Deep.
"For good photography or videography, the golden hour light is very important. The light is soft and the sky is beautiful during the period of time just after sunrise or just before sunset, or the so-called golden hour. During these times of the day, the sun is low on the horizon and the sunlight is infused with red and golden tones. The sky and the clouds are also lit up with red and golden light. As the sun moves up on the sky, the light becomes brighter and stronger leading to overexposure of light in the photos and videos. So chasing the sunrise and sunset is very important," said Chakraborty.
Chakraborty comes from India and came to Shenzhen with his family about six and a half years ago for a job opportunity. Though working in the tech industry, he is passionate about photography and recently finished his video of Shenzhen, titled "Shenzhen – The World City," for which his wife Sanghamitra Chakraborty wrote a description.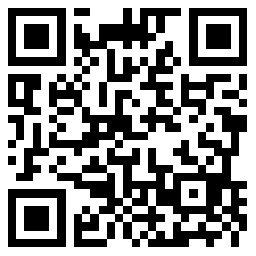 Scan the QR code to watch Chakraborty's video via the Shenzhen Daily WeChat account.
The video focuses on the architecture and nature of the city, which includes Shenzhen Bay Park, Dasha River Park, Shennan Boulevard, Xiwan Mangrove Wetland Park in Bao'an, Xichong Beach and Rose Coast in Dapeng, Sea World, Huaqiangbei, Civic Center, Shenzhen Talent Park, Shenzhen Bay Sports Center, Guangming Hongqiao Park and Wutong Mountain.
"This city has become my second home. Whether it's the technology or nature, Shenzhen thrills me at every turn. When I visited Shenzhen Bay Park for the first time, I was so delighted to see the city architecture and nature go hand in hand. Then as I started exploring different parts of the city: the parks, the beaches and the mountains, I started to understand the diversity of Shenzhen. So I decided to make this video on Shenzhen, capturing different aspects of this city's beauty. It's a tribute to Shenzhen, a true world city," Chakraborty told Shenzhen Daily.
He spent almost six months shooting at different places. Sometimes to wait for the right condition, Chakraborty had to visit the same places many times. "To take one shot of the rising sun, I visited Shenzhen Bay Park in the early morning more than 10 times."
Chakraborty feels very grateful for his family's support for the video making. "This video I will say is a family effort. My son Deep helped me with titles and certain video transitions. My wife Sanghamitra is a very good writer. She wrote a short story on Shenzhen's growth that she has observed over the past six and a half years and how Shenzhen is developing into a world city," said Chakraborty.
Chakraborty posted the video on social media including his website www.AnotherMile.net, his YouTube channel "AnotherMile" and his WeChat channel, and has received very positive comments. "Many people have shared my video on their moments. It seems people love it. One person who is new to Shenzhen said she didn't know Shenzhen has such beautiful natural reserves," said Chakraborty.