In celebration of the 100th anniversary of the founding of the Communist Party of China, 1,352 photos, videos, documents and historic items are on display at an exhibition titled "The Road of Pioneering: Archives Exhibition of Shenzhen Special Economic Zone" at the Shenzhen Archives Center. Entry is free.
The exhibits reflect the tremendous changes in Shenzhen in the past four decades and the pioneering and striving spirit of Shenzheners. The items are not only from the Shenzhen Archives Center's collection but also from local organizations, enterprises and individuals. It took one year for the curatorial team to finish the planning, information sorting, archival collection, profile writing and exhibition set-up, according to the exhibition organizers.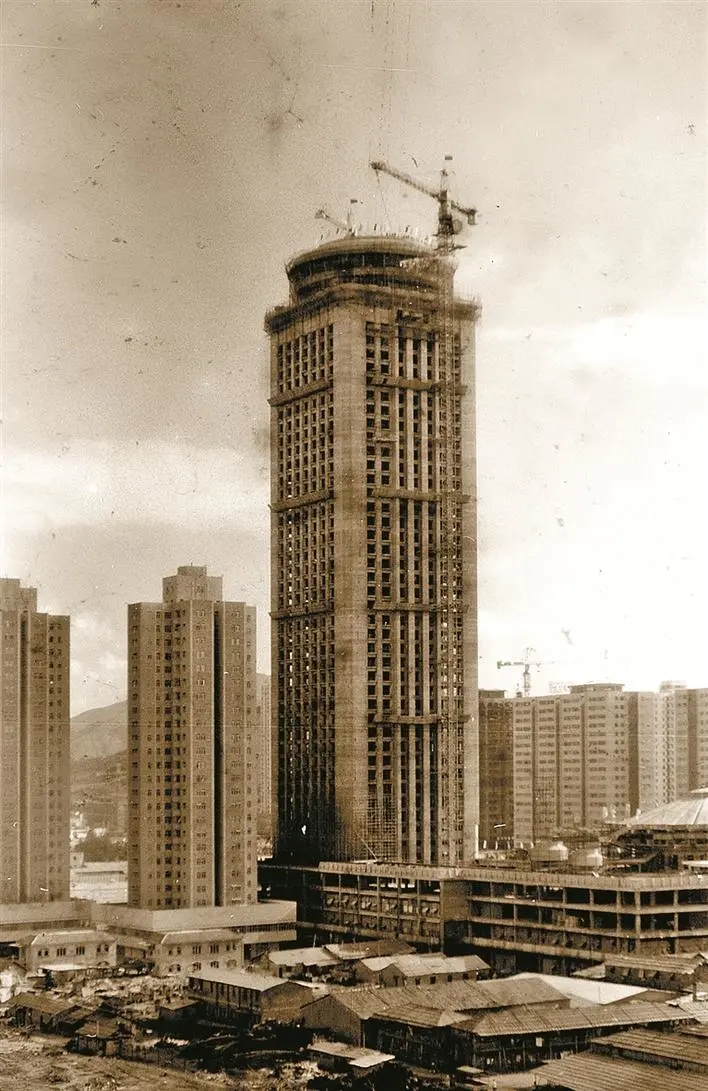 A 1985 photo taken by Sun Chengyi shows the construction of the 50-story Shenzhen International Trade Building.

In addition to familiar old photos, such as the completion of the construction of the 50-story Shenzhen International Trade Building in 1985 and the launch of the Shenzhen Stock Exchange in 1990, visitors can also review some other historic moments, such as the opening of the Bamboo Garden Hotel in 1981, the establishment of the Shekou Law Firm in 1983 and the launch of PepsiCo's Shenzhen factory in 1982.
The Bamboo Garden Hotel is the first company on the Chinese mainland to adopt the labor contract employment system, instead of the "iron bowl" (permanent employment of the planned economy).
The Shekou Law Firm is the first law office on the Chinese mainland pioneering in providing legal services to enterprises.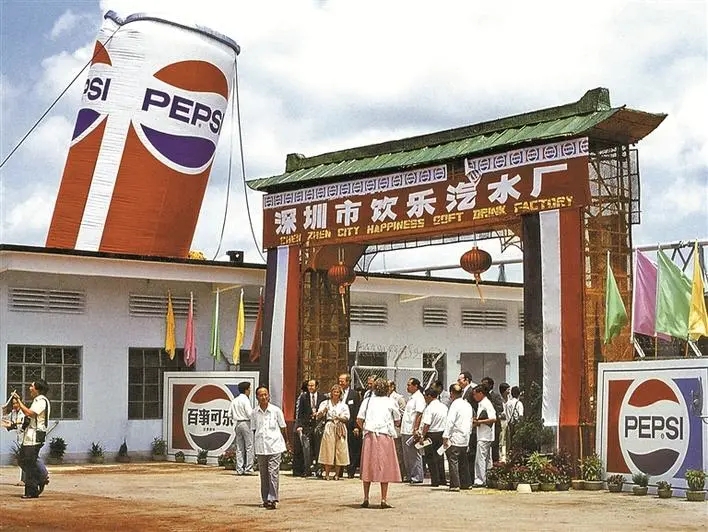 Staff members and guests outside the Shenzhen City Happiness Soft Drink Factory when it was launched in 1982.
In 1981, PepsiCo became the first Global 500 company to invest in Shenzhen and one of the first U.S. business partners to enter the Chinese mainland. It collaborated with Shenzhen Canning Factory to open the Shenzhen City Happiness Soft Drink Factory in 1982.
The ending date of the exhibition has not been set yet and visitors should book their visits in advance.
Venue: 2/F, Block B, Shenzhen Archives Center, Futian District (福田区深圳档案中心B座二楼)
Metro: Line 4 or 9 to Shangmeilin Station (上梅林站), Exit J1