If you take a stroll at the Baishilong shopping area in Longhua District, you may encounter a cool guy walking a black dog. With a height of 196 centimeters, a black ascot cap and arms covered with tattoos, Jason Paul Illidge, who prefers to be called by Jay Lambeth, is certainly conspicuous in the crowd.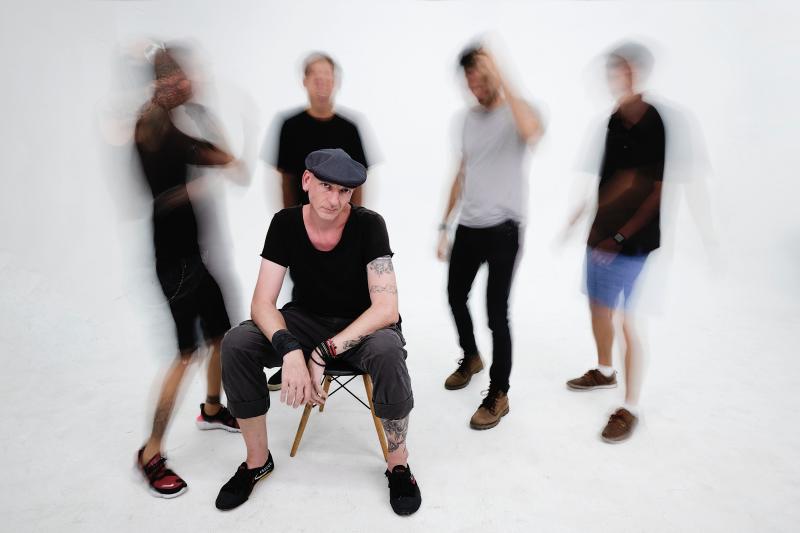 Jason Paul Illidge

Lambeth moved to Shenzhen from London at the beginning of 2010, when he was offered a musician job by an Irish pub in Shenzhen. After working there over three years , he went back and forth between Hong Kong and the U.K., coming back to Shenzhen in 2016. Talking about his reason for being Shenzhen-based, Lambeth snapped his fingers, saying "Shenzhen chose me. It's the cosmos. It's the universe."
"I like music. I like taking photos. I like painting. I like writing. I am not sure I am very good at any of them," said Lambeth with self-deprecating laughter. "That would be very nice to call myself an artist, but I am not the kind of artists living in the clouds. I do normal day-to-day stuff."
Music, painting, photography and blogging are his artistic ways to express ideas in mundane life, presenting the real people and local places in Shenzhen.
"The things I am really attracted to are the real people," he said. "These are real people working real jobs, making money to get by. That's my people that I can associate with most." From articles to photos, he always put a light on the ordinary people, such as sanitation workers, street sellers and owners of minishops. They account for the overwhelming majority of population in the city, South China's flagship metropolis.
He explained the interest comes from his background. "I'm not from the expensive part of London," he said. "If I am living in Shenzhen, I will be from Baishilong. I like the urban villages like Gangxia, Baishizhou and Dongmen. I go to local places, like Dapaidang [street food stalls], and that's the kind of thing I like to record."
Real people give a city its personality, according to Lambeth. "A city is its people," he said. "The personality of a city has nothing to do with the buildings and money. It is about the individual people who breathe life into the shiny glass and steel skyscrapers."
"Paris' personality is about romance. Shanghai is about chic style," Lambeth said. In his eyes, Shenzhen's personality is still forming. "The transient city changes so much and it will continue to change," he said. "Many places have been modernized and renovated. It is like an empty house right now. It needs more furniture."
The real people are not only Lambeth's focus but also whom he cares about. "If I am going to achieve anything in Shenzhen, I want to help people for free and to put people together," he said.
Every morning, he says hello to security guards and the trash collecting lady. If he gets on the Metro, he holds the door for everyone. "I think these tiny little things can really make a difference to someone's day," said Lambeth.
When asked about if he feels at home in Shenzhen, he said: "Shenzhen is not such an easy place to consider home forever. But I've felt at home here since day one. We're all mostly migrants here, coming to make a better life. I think that many people have the same feeling that 'we're all in the same boat.'"